Indoor Brick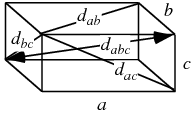 It's a beautiful day today . . . so I did an indoor brick at the gym. No, not just to be perverse, but because I have stuff to do today AND yesterday was kinda hard work. So I knew that getting out of bed without a real deadline would be hard.
The answer to this was to go to the 06:45 spin class at the gym, and then pound the treadmill for 5k.
With this being the summer, I've not been to a spin class for ages - outdoors is the place to be. But when time's short, or you just need some variety, a spin class with some bangin' techno and a genial sadist (see an example here) sat at the front egging you on is a great way to get a workout. And unlike outdoor training, you can go at your own pace - you make the riding as hard or easy as you want, with no risk of getting left behind in the middle of nowhere.
Spin classes tend to be busier in January and February, like the rest of your average gym's facilities. It's at this time of year that the New Years' Resolution Gym Members are around, AND outdoor cycling can be a challenge. But there's no reason not to use these classes throughout the year. As someone who has a phobia of organised exercise, I still find 'em great fun.
So if you've never done a spin session, give it a go!
Workout:
Type:

Cycle

Date:

07/27/2007

Total Time:

00:45:00.00

Distance:

15 miles

Average Speed:

20 mph