Draft Cycling Strategy
Almost a year ago, I want to see our local councilor with responsibility for transport to talk about cycling. In my dealings with the Cycling Projects Officer, I'd got the feeling that there was more going on than the council were being entirely open about. I thought that perhaps there was some sort of stealth cycling master plan.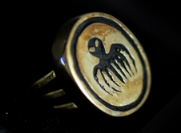 I was a little wrong on this, and instead of him telling me about some secret plan to make North Tyneside into an Amsterdam without the clogs, I ended up spending an hour on my soapbox doing my best rabble rousing - the sort of thing I normally reserve for fermenting revolution in foreign countries as part of my day job.
The upshot of this was that I sold the Councilor on the idea of . . .
Cycling being part of the transport rather than leisure agenda
Cycling being a potential way to significantly reduce congestion on our roads
Cycling being good for health, and addressing a whole host of targets from central government
The provision of good end-to-end cycling networks being a potential way to combat the drain from our town centres to out-of-town, car-centric developments like Silverlink . A bit of history on this development - North Tyneside council apparently refused planning permission for it, but the Office of The Deputy Prime Minister under John "Are You Calling My Pint A Poof" Prescott over-turned this. Proving the link between this and the increase in road traffic, and decline in our town centres would be tricky, but you can guess what I think. Bastards.
Improving cycling uptake as a means of transport is a potential vote-winner. (Well, I'd vote for it anyway)
But the scale of change required was HUGE, and could only be sold as one of those Big Hairy Arsed Goals (that is what BHAG stands for, isn't it?). It needs a vision of what we're trying to build - something that people can instantly understand, and would be willing to make sacrifices for along the way. Something that would inspire people, and provide a moral compass for the many negotiations along the way.
Anyway. What came out of this was the council set out to develop a 20 year vision for cycling within North Tyneside.
Fast forward just ten short months (did you know that light also moves more slowly in a strong bureaucratic field? It's why they never turn the lights off in government buildings - there'd be too much delay when they turned them on again in the morning), and now we have the Draft Cycling Strategy published for consultation . Go and download it and have a read. If you live in this part of the world (or somewhere where they've got it right), why not also fill in a feedback sheet to tell them what you think too.
Personally I don't think it's a bad effort . . . but it falls at the first hurdle on the Vision Thing :
"Through continued partnership working, we will build on the significant increase achieved in cycling in recent years by developing a 20-year vision to make North Tyneside the North East's cycling borough."
YAWN!
I have real problems with this.
What does it mean?
How can it be measured? I mean really, if you wanted a subjective target that you could fudge and say you'd hit, and yet you'd made no real difference at all, then aiming to be "the North East's cycling borough" would be it.
Being best in the North East ? A small fish in a small pond then.
Inspiration? No - we couldn't be bothered with that.
Ultimately, I have the deep, deep worry that this is a case of setting a low target. I can imagine the meeting in the Traffic Management Committee, where they discuss this edict that's come down from the elected councilors, and try to find the best sounding vision that's ultimately going to allow them to continue with business as usual.
The biggest risk in setting targets isn't that we'll aim high and fail, but that we'll aim low and succeed.
So we need something better than this. Visions like . . .
By 2030, more people will cycle than drive to work in North Tyneside.
or . . .
By 2030, most people people will choose to cycle for journeys of less than 10km in North Tyneside.
or . . .
By 2030, it will be quicker and easier to cycle journeys of less than 10km in North Tyneside than it is to drive them in 2010.
or . . .
By 2030, North Tyneside will be ranked [by Copenhageners & Amsterdammers] a better place to cycle than either Copenhagen or Amsterdam.
or . . .
By 2030, there will be more 'utility cycling' journeys than car trips in North Tyneside.
Whatever.
Aim for the stars, and maybe you'll be delighted to land in the Sea of Tranquility. Aim for the kerb, and your best hope is to avoid the gutter.