My First Time
Andreas, over at the London Cyclist Blog wrote an interesting piece a couple of days ago about how to avoid getting your bike nicked - all sorts of cunning techniques to make the bike-theiving-scroat pass your ride over, including the brilliant ruse of locking your front wheel in one place and the rest of the bike in another .
I'm quite passionate about not getting my bike stolen - it happened once, and I've never forgotten how it felt. The bike was my father's Dawes Lightning - bought in 1980.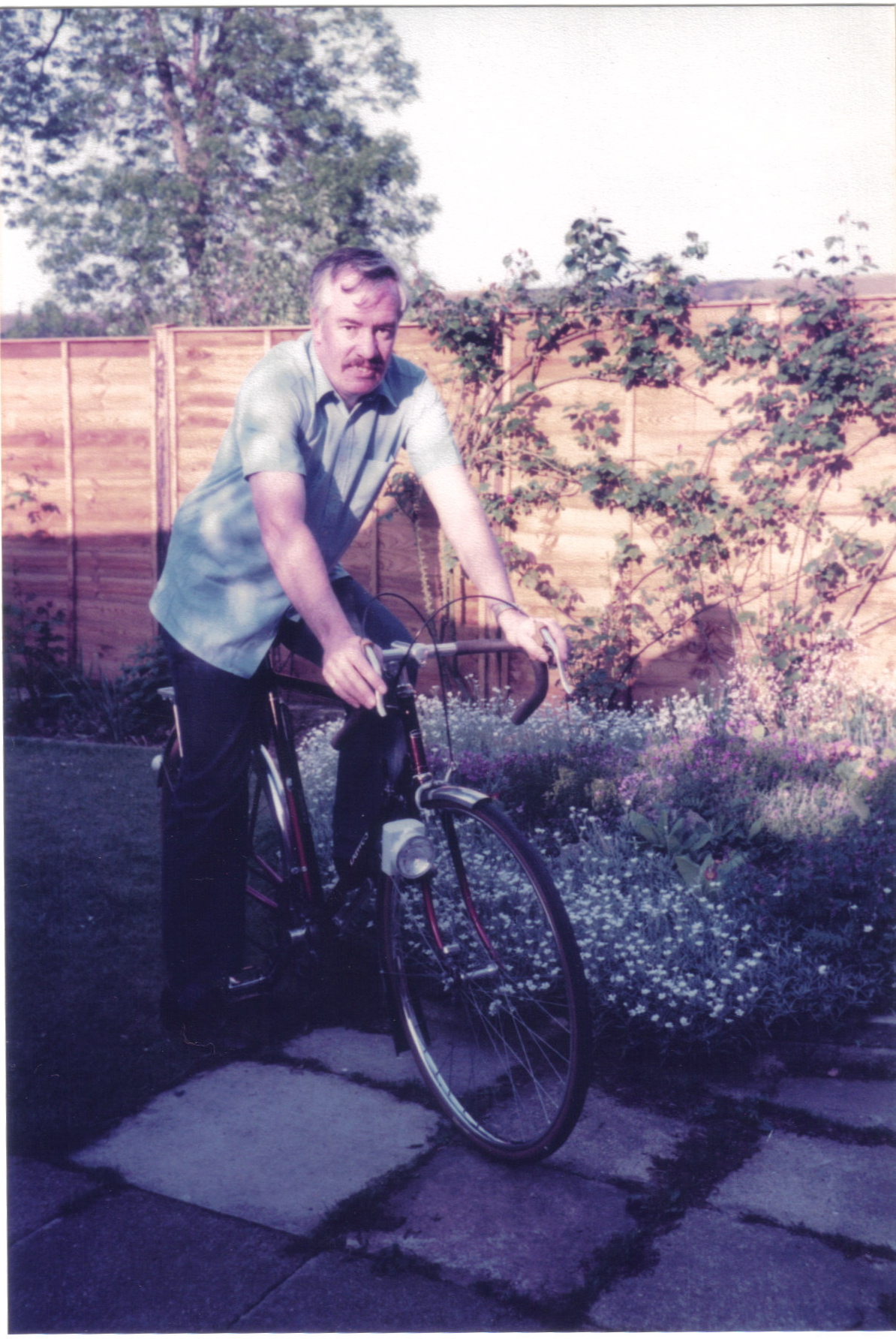 This was a great bike - after dad got his, my grandmother bought me one for Christmas a few months later. Mine was junior sized, with five speeds rather than dad's ten, and I think 24" rather than 27" wheels.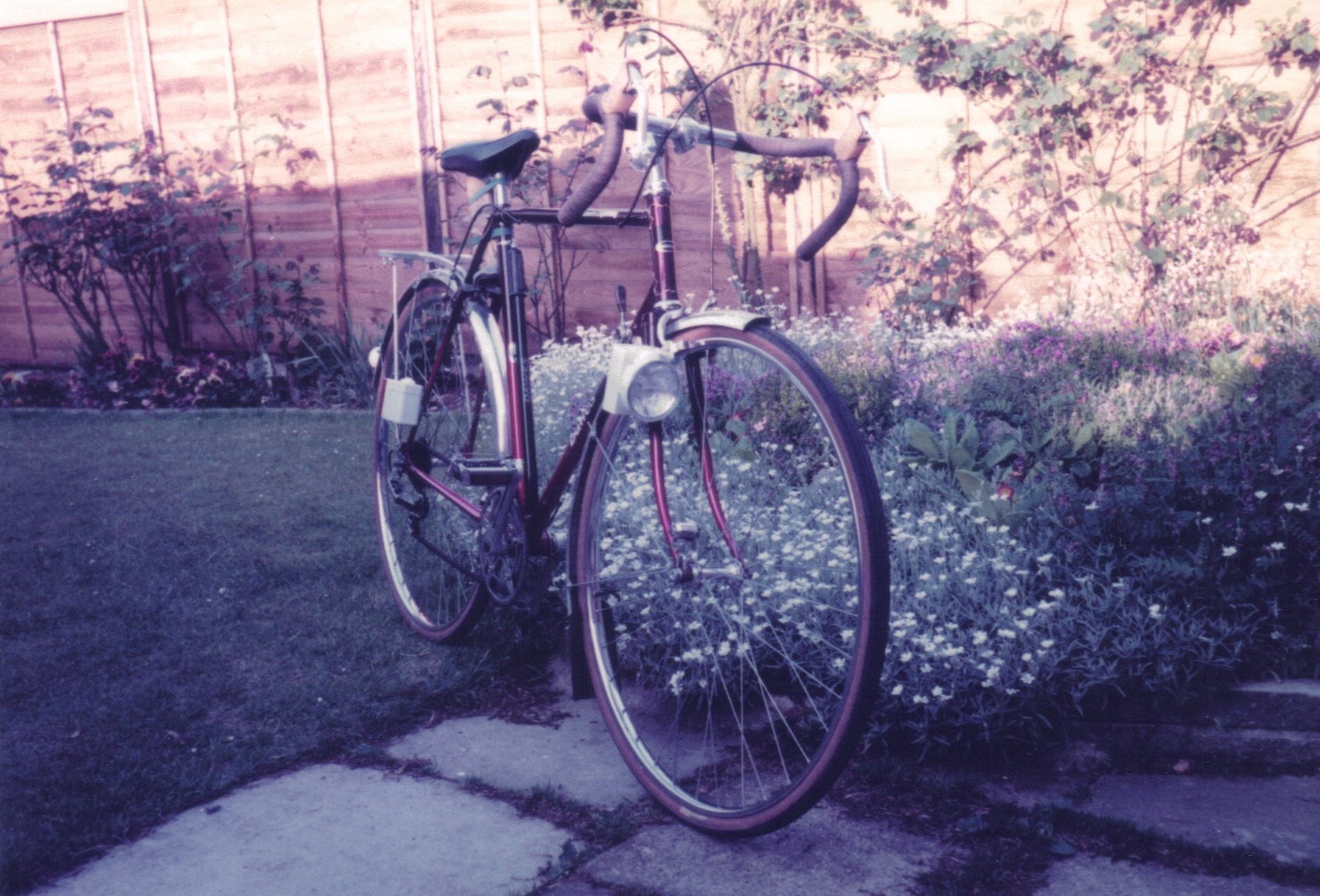 Both bikes were painted "sunburst red" - a deep red like a fine Burgundy at the top of the frame, lightening to the colour of sunlight through rubies lower down.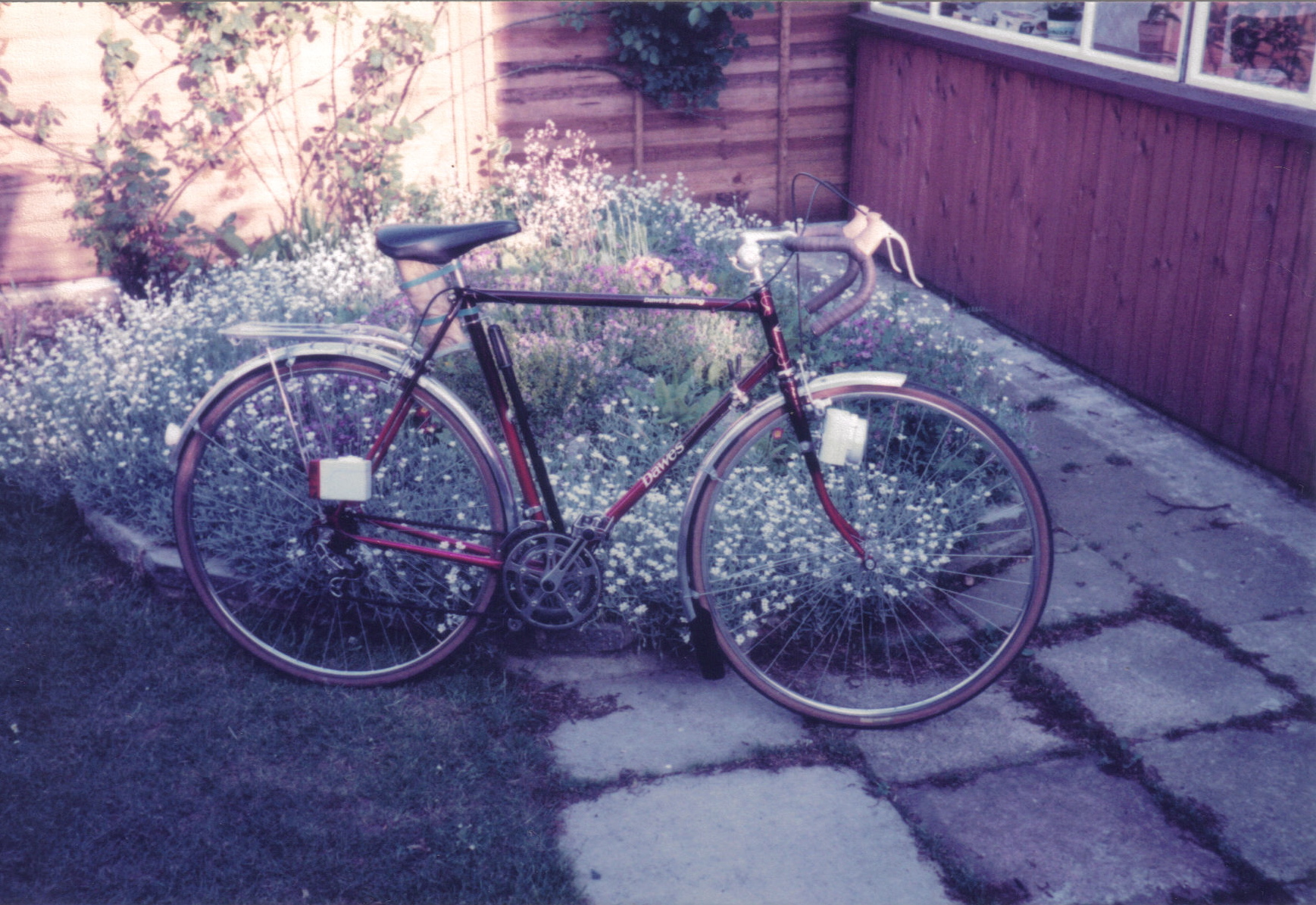 Dad used to ride to work in Rochester - about six miles or so, and I'd sometimes meet him a mile or so from home in the summer evenings. On 29th July 1981 , the two of us baled out of the TV-fest of the day, and rode to Sheerness on the Isle of Sheppy & back - 40 miles
Well anyway, a year or so later dad got a new job too far from home to cycle to work, but I continued riding my bike to school. By the time I was fifteen though I was too big for the smaller bike, so I took over dad's. Ten speeds, 27" wheels and lots of woooosh!
The bike came with me when I went to university in 1988, and was just perfect for getting into town from the campus, or trying to make up time when I'd overslept for lectures (to be honest, there wasn't too much over-sleeping that made me late for lectures - by this time I'd met the woman who's now my Beautiful Wife).
Life was great.
At the end of the summer term, I left the bike in one of the secure bike garages on campus. It was chained with the combination lock that'd done so well for nine years. A lock just like this one I photographed some time last year…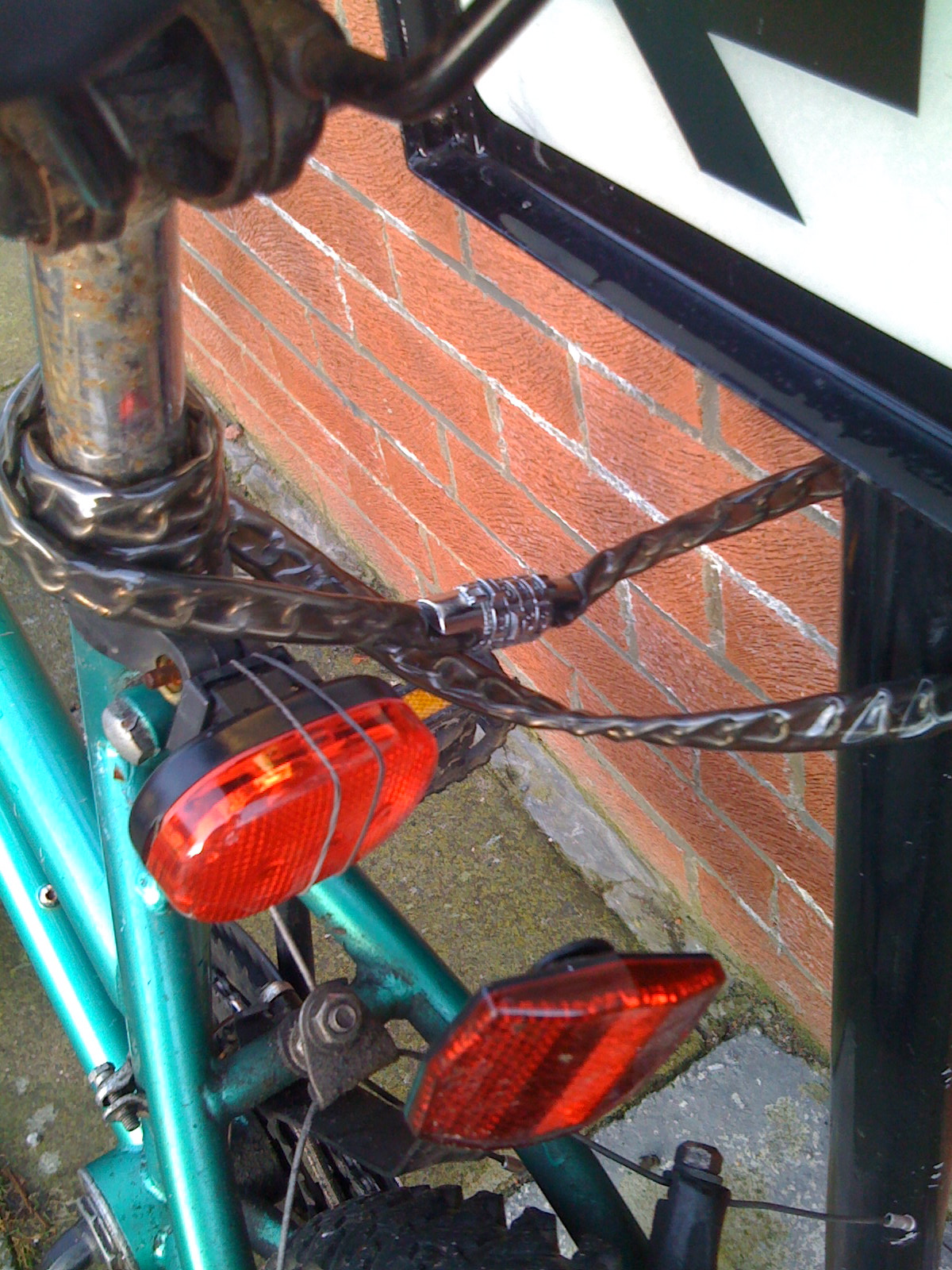 A few weeks later I hitched the 160 miles back to the university. I'd got myself a summer job and needed a set of wheels to get to work every day. When I got there, I found that every single one of the locked bike garages had been broken into over the first weekend of the summer holidays, and every single bike on the campus stolen.
All that was left of my dad's brilliant bike was the "lock". It had proved to be about as tough as a length of wet spaghetti.
Bah!
Lessons from this?
Use a lock that's sonsiderably tougher than over-cooked pasta
Lock up in a public place, with lots of people walking past
Don't rely on someone-else's security measures - the padlocks on the bike garages at the university also seemed to have been made of plasticine