Bicycles & Power Stations: 1
If you're in the UK (and pay your electromagnetic radiation tax that gives you exclusive rights to the airwaves over mere tax-dodging radio users), you might have seen Bang Goes The Theory on BBC1 last night.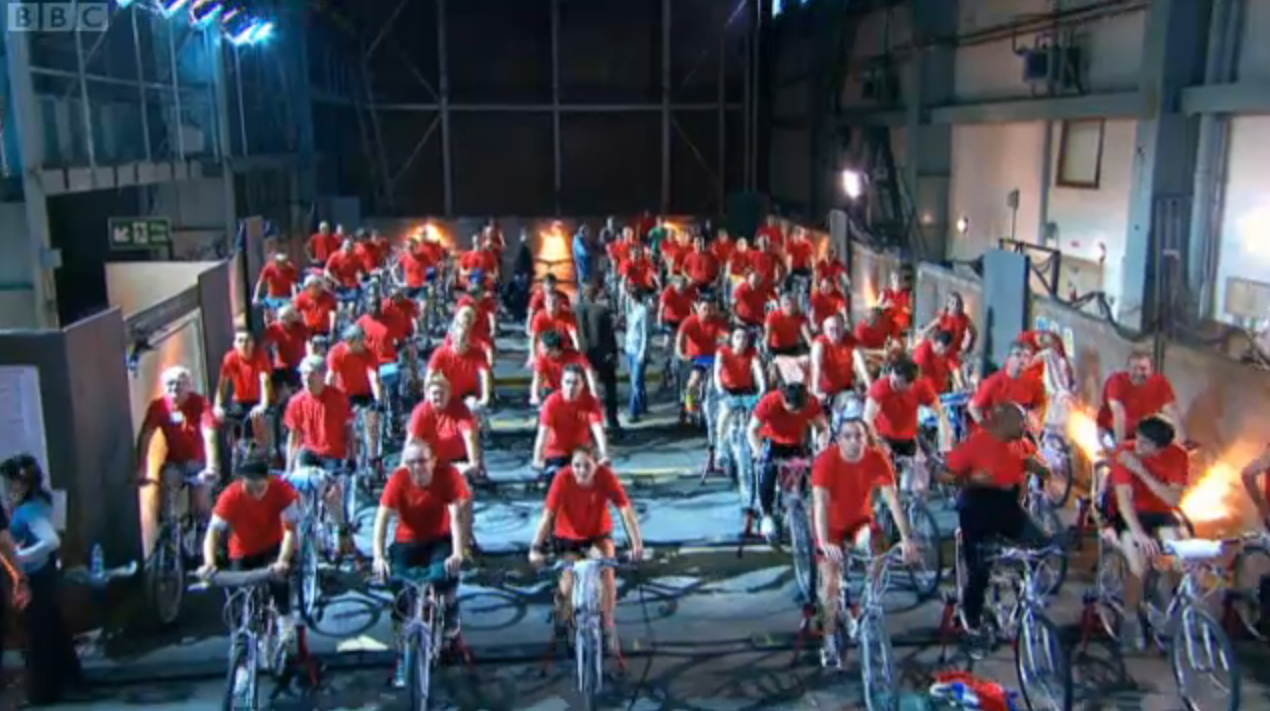 The plot of last night's programme was to try generating the power required for a family home from bicycle power only.
So they had 80 cyclists on bikes rigged up to dynamos running from their back wheels. There was some clever electrical stuff to convert the power they generated into nice friendly 240V AC, 50Hz eckletricity .
This was then fed into the house, where an unsuspecting family of four were just getting on with a regular lazy Sunday. Coffee and toast for breakfast, computer games, baking a few of their favourite things, and far to much time undressing and getting into the power shower.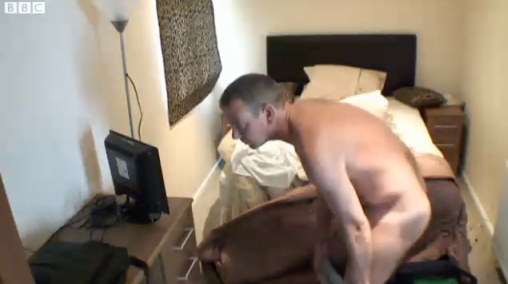 Actually, far too much of everything was shown in that shower scene, and it's rumoured that the show's presenters and the power station generator team, who were watching the live feed from the house, are all still in therapy. The BBC's legal team is poised to repel borders from the anticipated lawsuits.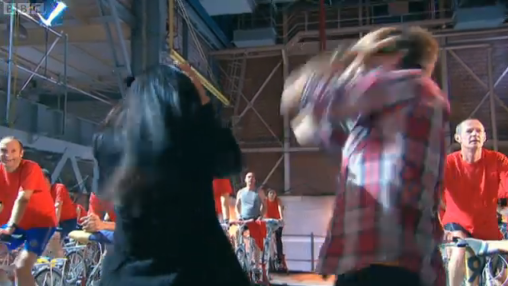 Anyway, there was a serious point to all this spin class from hell - to demonstrate how much power we consume in the home. I think that they were trying to show how we use MASSIVE amounts of power around the home - without even trying. The chief culprits were . . .
Old-style, incandescent electric light bulbs. They're far better heaters than light producers, and this was demonstrated when just two of these were used to roast a chicken in just 90 minutes. Wow!
The power shower. But please, please, no more about that. Ever.
The kettle, toaster, and oven. Basically anything with an element in it.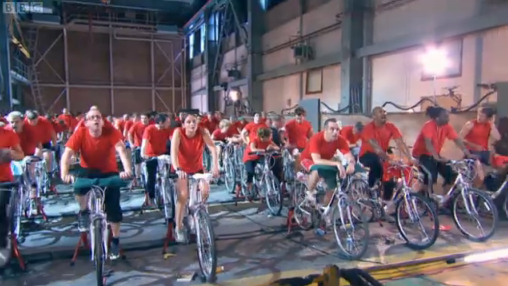 But I took two slightly different lessons from the show . . .
Bikes are fantastically efficient. At the end of 12 hours' power production, the cyclists had covered the equivalent of something like 1400 miles (what were the other 90% of the cyclists doing when the cameras weren't on them?), which was expressed in terms of common fuels - about 1/2 a gallon of oil, a small bucket of coal, not a very large number of burgers, or a small stack of digestive biscuits.
More importantly, electricity is cheap. Really totally astoundingly unbelievably cheap. The energy required by the average family could only be produced by 80 cyclists (many of whom seemed pretty fit) working really hard. If we're going to cut down on demand for electricity (and its consequent CO2 emissions), the only option that we can implement right now, today, is to increase its price - a lot. Making more efficient electrical stuff won't reduce the demand for the juice - since the 70s, we've doubled our number of gadgets and resultant consumption. So without higher prices, we'll just plug more in, and continue to consume just as much as we can afford.