You Can Never Find A Traffic Warden When You Need One
Now there's a phrase that you don't often hear.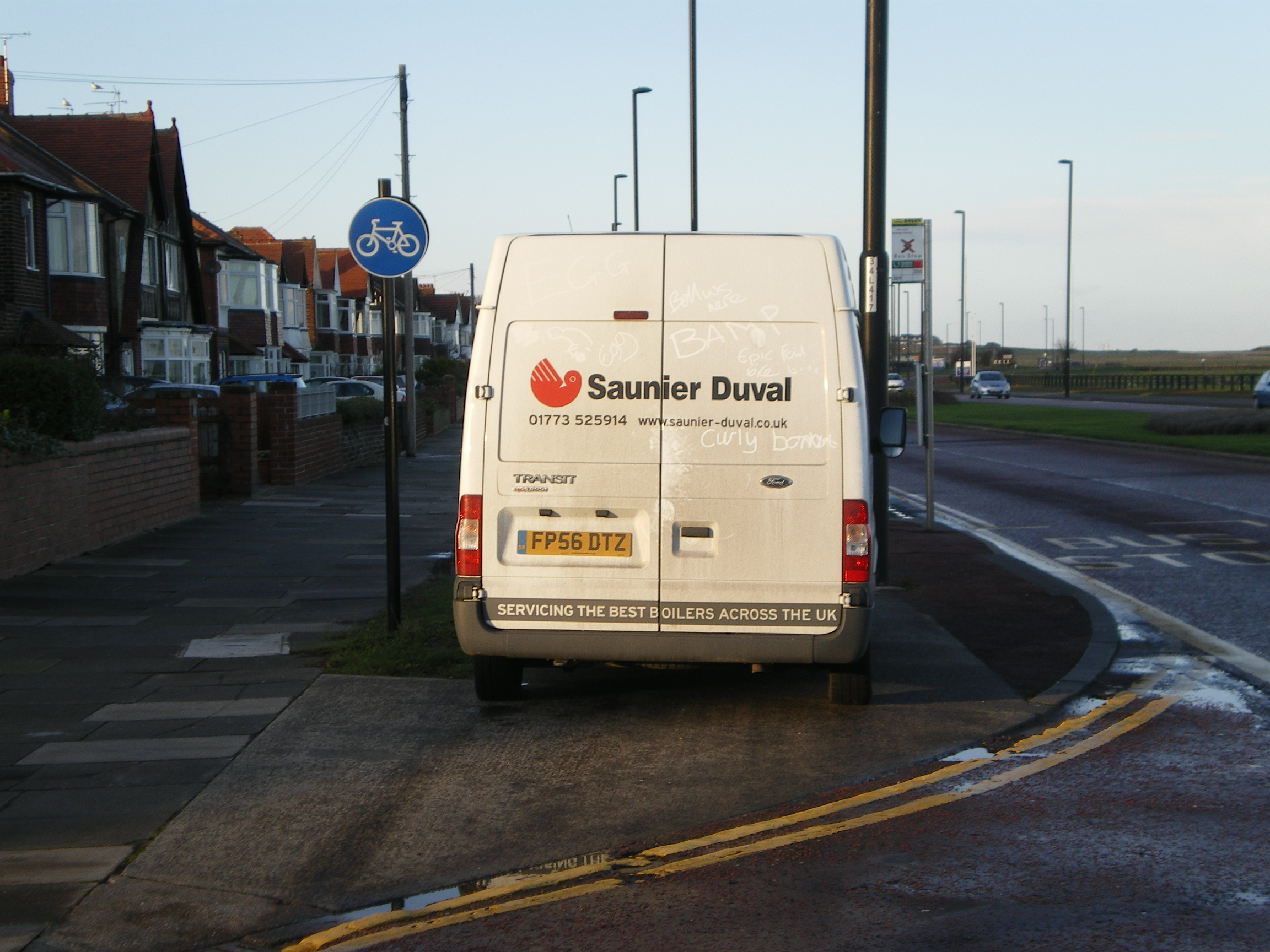 While out riding on Sunday, we came across this - a Saunier Duval white van parked so as to block the cycle route completely. The only option was for us to break the law and cycle along the pavement (on the left of the picture) until we were past this obstruction.
Half a mile up the road, we met a traffic warden who was enjoying some Sunday afternoon job satisfaction in the car park for St Mary's Lighthouse. So I asked him to go and have a look at the white van. As a bloke who loves his job, he said that he would, but that if all it was doing was causing an obstruction, then it was a matter for the police - he could only ticket illegal parking.
Hopefully when he got to the scene, he'd downloaded some information from the Highway Code site:
[Rule] 240 You MUST NOT stop or park on

a tram or cycle lane during its period of operation X
a cycle track √


[Rule] 243 DO NOT stop or park

at or near a bus or tram stop or taxi rank √
opposite or within 10 metres (32 feet) of a junction, except in an authorised parking space √
in front of an entrance to a property √
where you would obstruct cyclists' use of cycle facilities √

except when forced to do so by stationary traffic.
Then again, the Traffic Warden may have realised that I'm just a tax-dodging sponging cyclist , and given the honest, hard working driver of the van the benefit of the doubt. After all, looking at the above picture, he's probably only committed five separate parking offences.
I think the guy deserves a break, don't you?