I Pay Road Tax And Here's The Proof
Look what Carlton gave me when I dropped by his house for some bicycle gear modelling work (he must be desperate!) on Wednesday: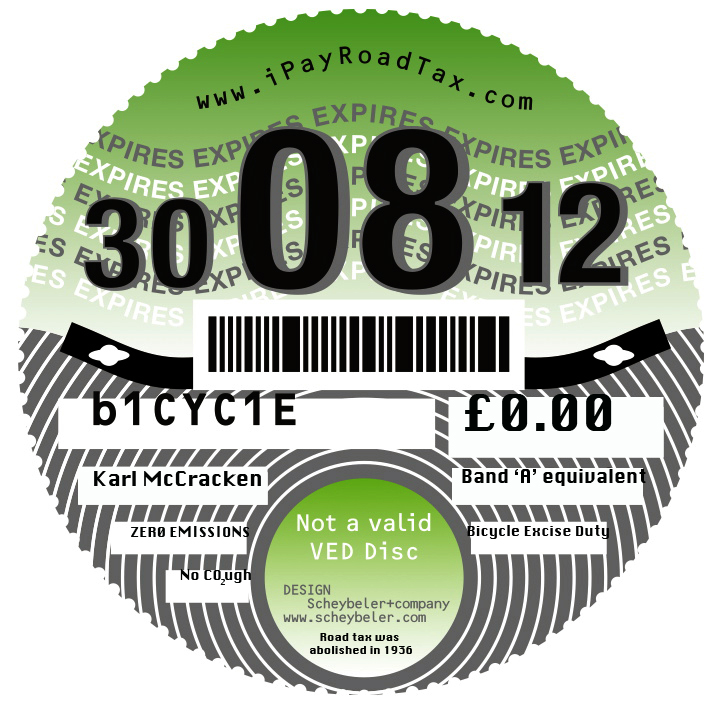 Such a simple thing, but it makes me grin! There's more of this sort of thing over at IPayRoadTax.com .