Accident Blackspots
Bikeportland.org yesterday featured a map showing their local accident blackspots for cyclists: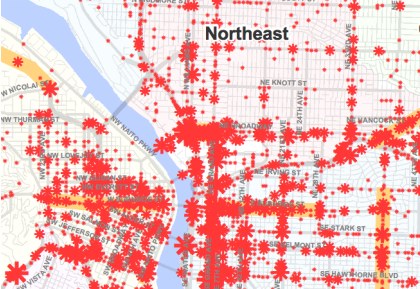 What you'll notice from this is that accidents seem to happen more on busier streets, and most frequently at junctions. (In other news, the sky is apparently blue, grass green, and dogs found to bark).
You can see this even more clearly on this map of London cyclists' KSI incidents (click through for the full interactive experience):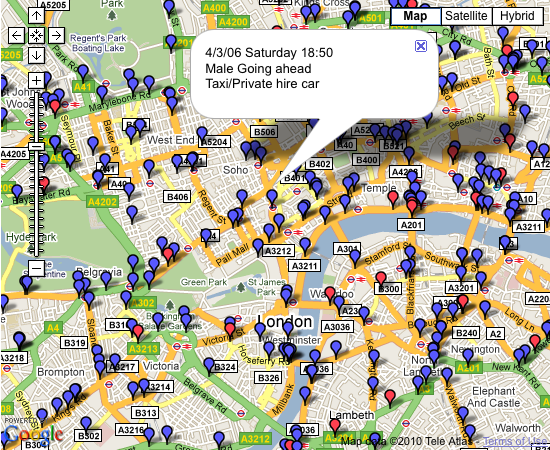 Or on this less detailed, but more comprehensive (is that a contradiction?) map of the UK, shown in The Times last year :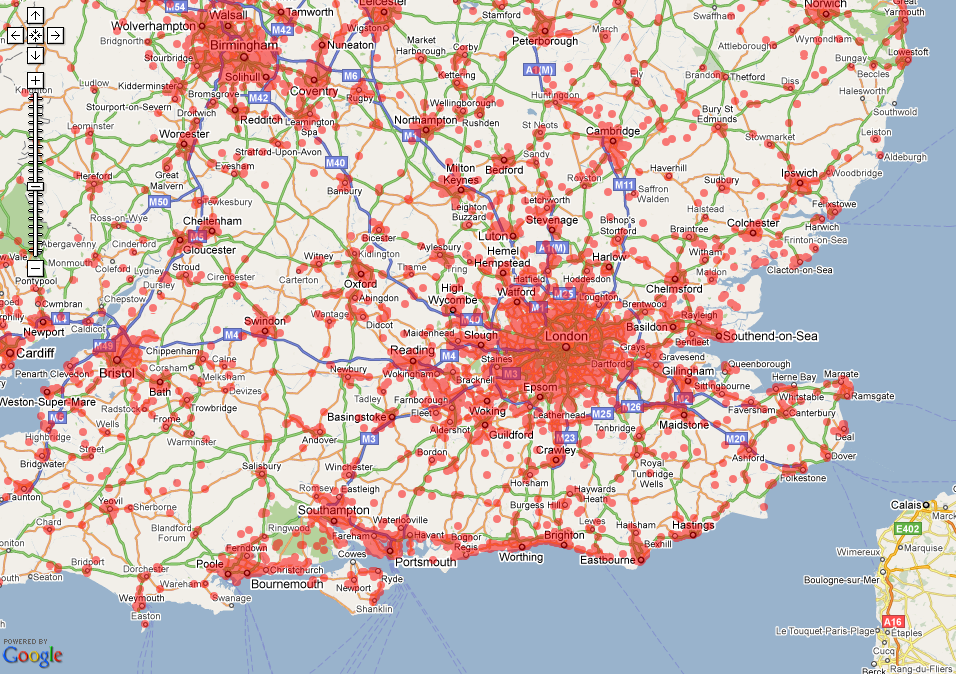 Now you could take the pessimistic view that riding a bike in any town or city, you're taking your life in your hands, and just begging to become one of the little red splats on these maps. If you were looking for an excuse not to ride, this'd be your silver bullet - "I'll end up dead rather than at the office" always trumps "But there aren't any showers".
But just stop and think a minute.
What do you think the equivalent map would look like for drivers? Have a look at this fantastic BBC page (that only shows fatalities - not serious injuries) and tell me if you EVER want to drive again (again, click through for the full interactive glory):