Consett - it's not a contest
Rest week seems to have done me the power of good. Despite a Saturday night of foolishness at a local hostelry, I did my long ride on Sunday morning.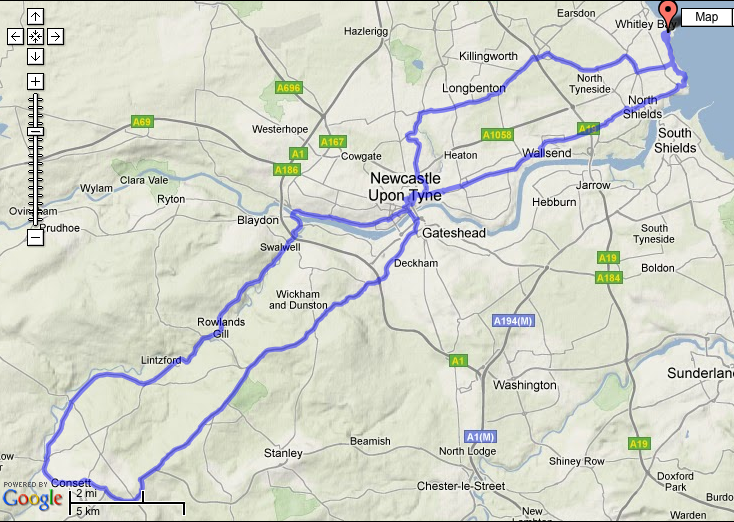 Not too early, but I did it - 54 miles up to Consett and back . And I felt great all the way round - up Black Hill like a rat up an aqueduct (two other riders left gasping in my wake, awed at the powerhouse that is my legs, and astonished at my lack of excess baggage in the muffin-top department), along the higher ground towards Gateshead into the wind but hardly slowing, and then finally burning off another rider (nice, nice, nice carbon bike; team Radioshack jersey) over the last two miles before home.
I dunno. Sometimes the need to race just gets the better of me, and I forget that what I like best is the ride with other people; the sharing of my chocolate rations with the rider who's plainly bonking; stopping to take a photo of the other guys as they crest the impossible hill; generally acting like a human being instead of a bike riding, arse-spanking cyborg.
But don't worry - in just under eleven weeks, I'll be back.
Workout:
Type:

Cycle

Date:

04/11/2010

Time:

07:44:41

Total Time:

3:21:30.00

Calories:

2943

Distance:

54 miles

Average Speed:

16.08 mph