Ride To A Picnic - Just a Perfect Day
So my Decadent In-laws are here to stay and it's the school holidays. Normally I'd do my long ride on a Sunday, but we'd hatched a plan for a picnic on Holy Island - the family would drive, and I'd cycle there before hitching a lift home.
I plotted my route . . .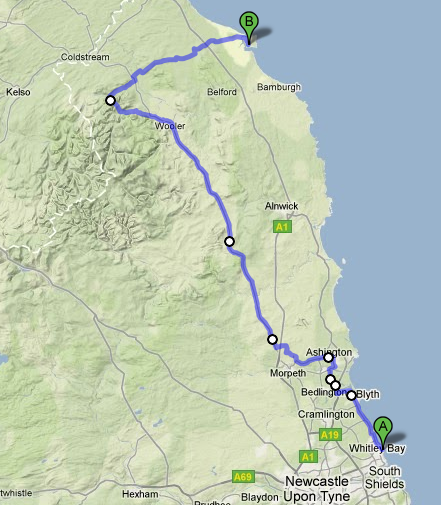 . . .over breakfast . . .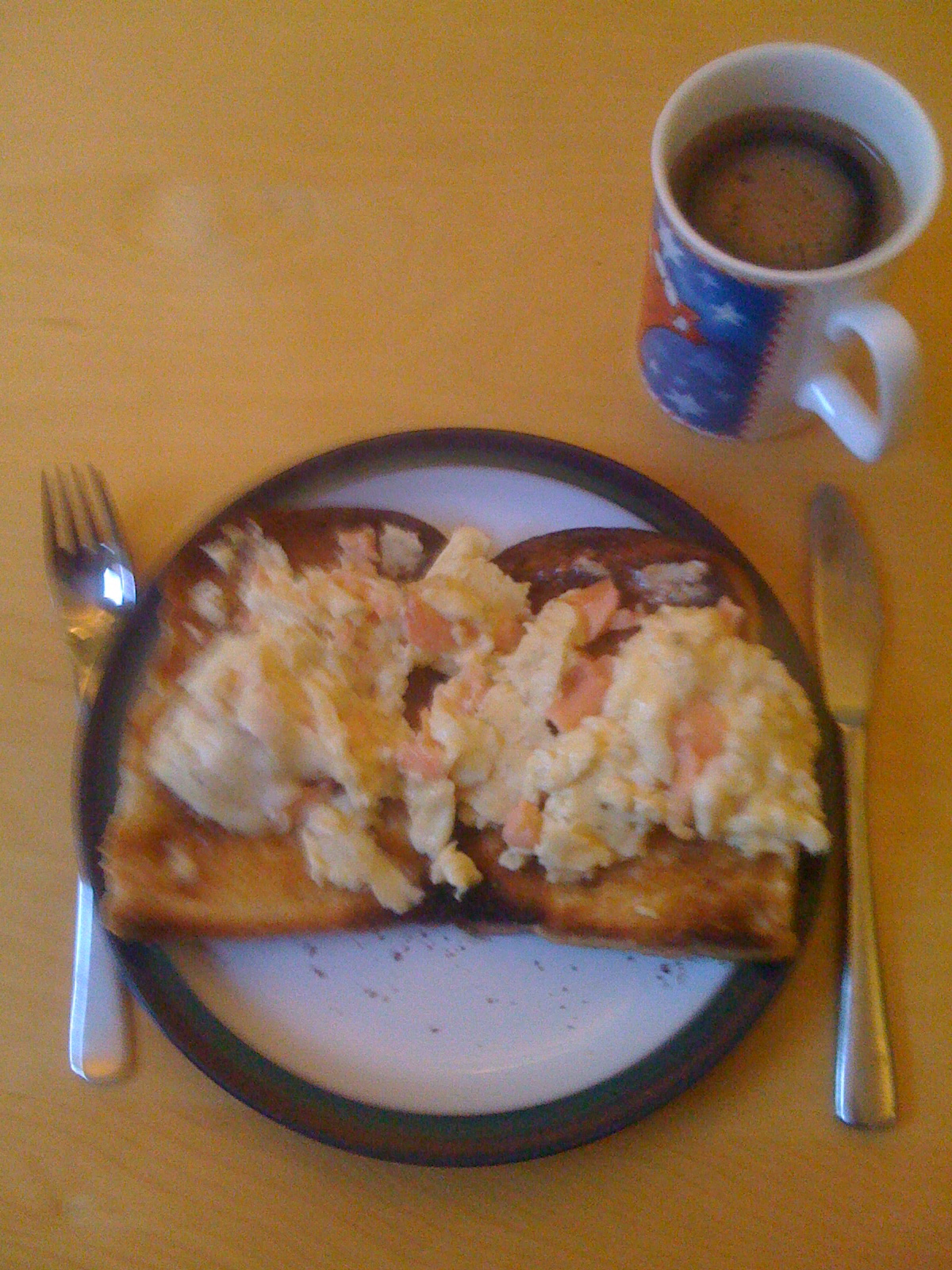 . . . and packed my provisions for the ride . . .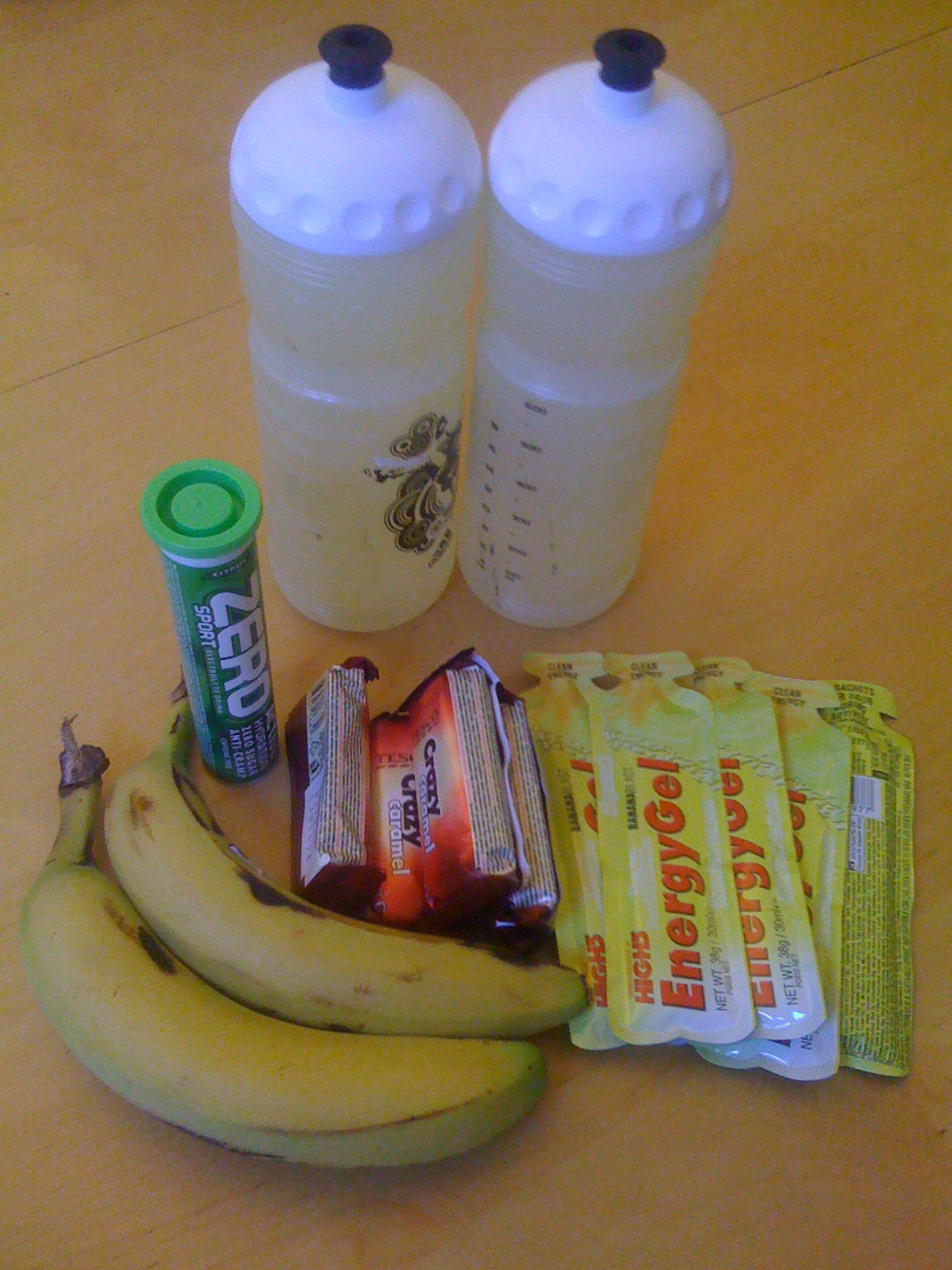 . . . and headed off at about 7:45. I figured on about 4-5 hours of riding, plus the occasional break to consult the map / water the countryside / admire the views. First stop was in Ashington to top up my water bottles as the office, and scoff a banana down. Then it was cross-country to pick up the road to Wooler: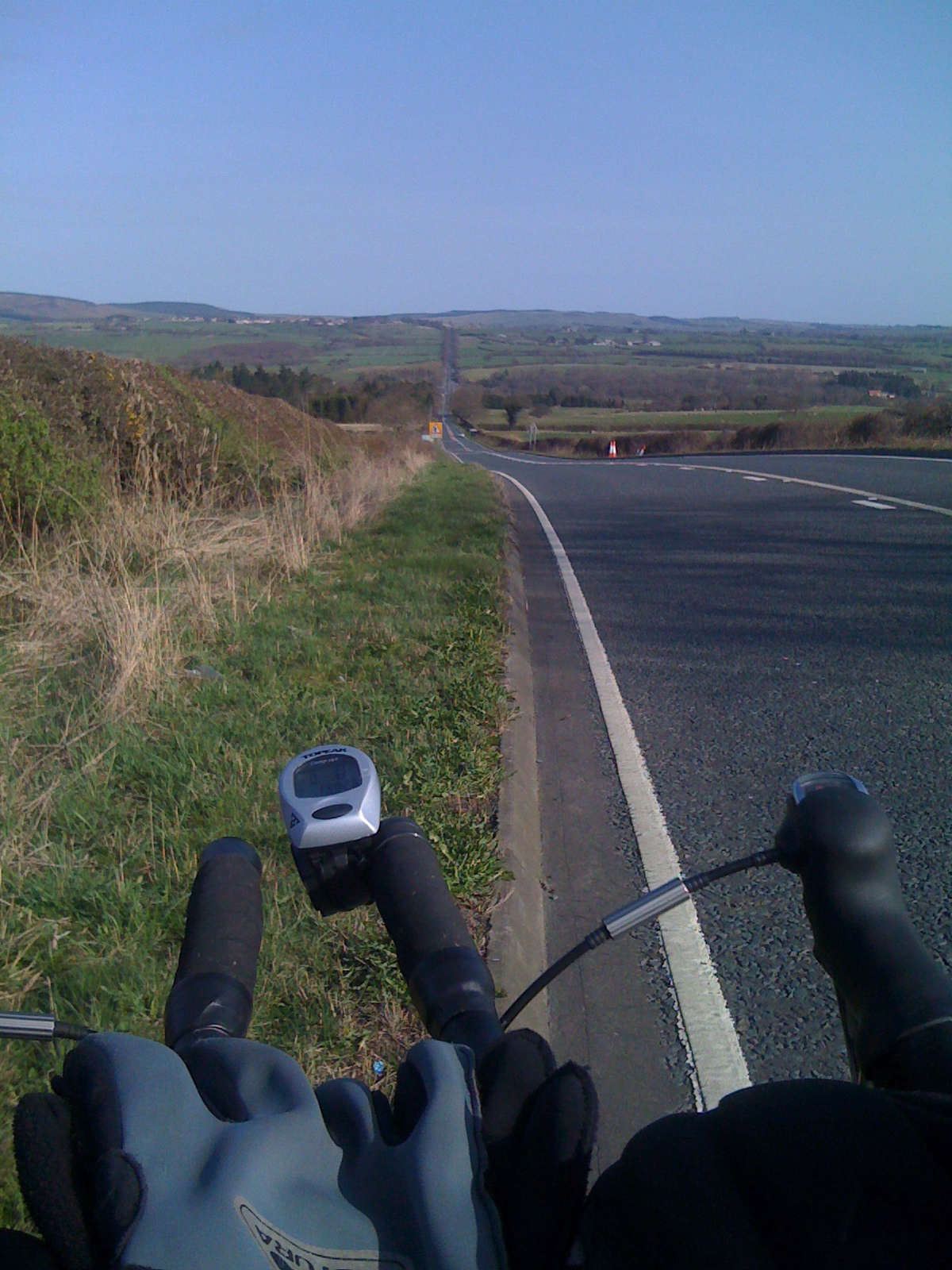 I was quite surprised a little further on to see that there was still snow on the tops of the Cheviots . . .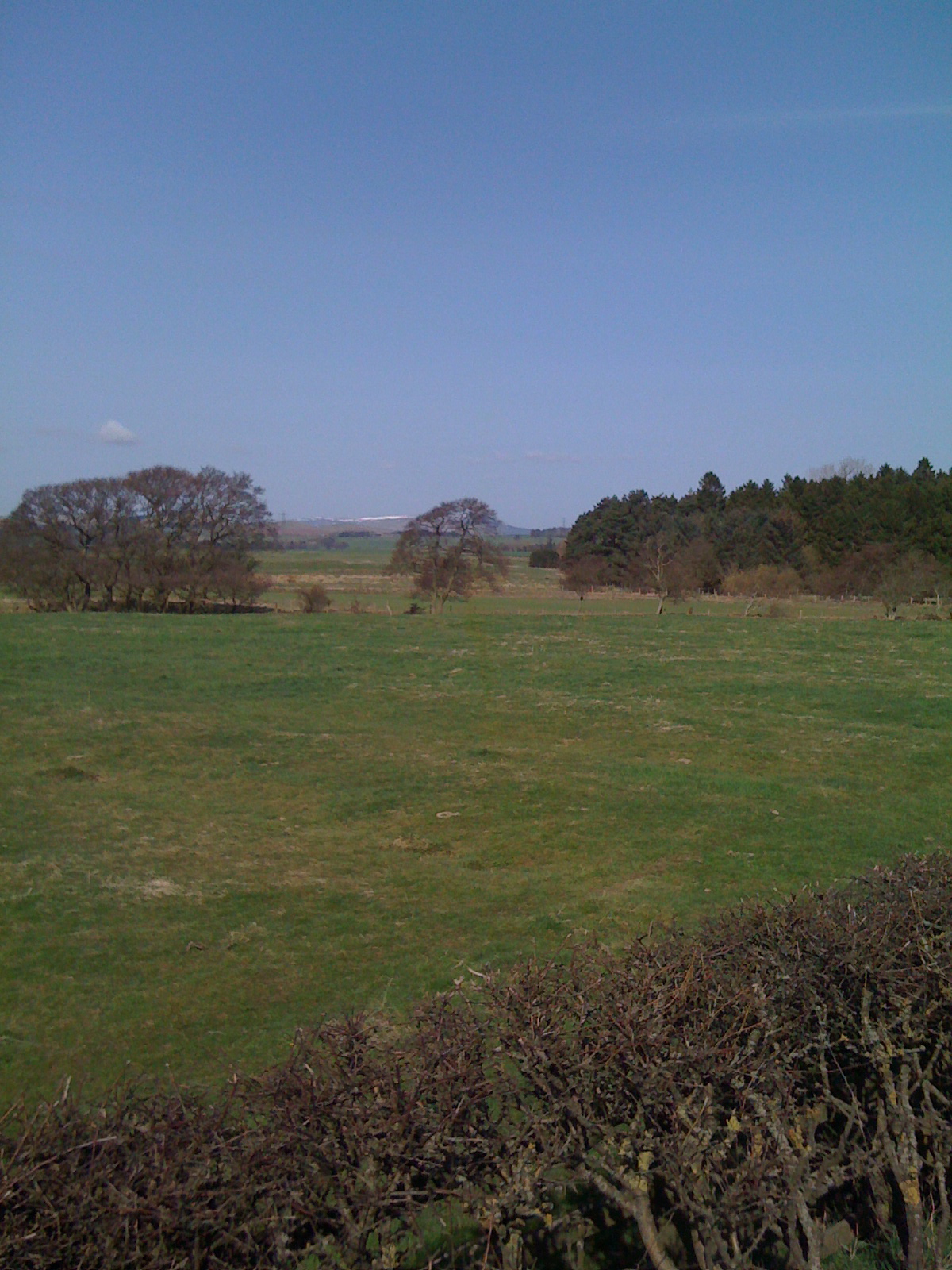 Once I got off the main road, north of Wooler, I was struck by how completely peaceful the countryside was. The only sounds were skylarks, talkative sheep (what exactly do they have so much to talk about?), and the breeze in the grass. Then it struck me what was missing - with UK airspace closed, I hadn't heard a plane all day. . .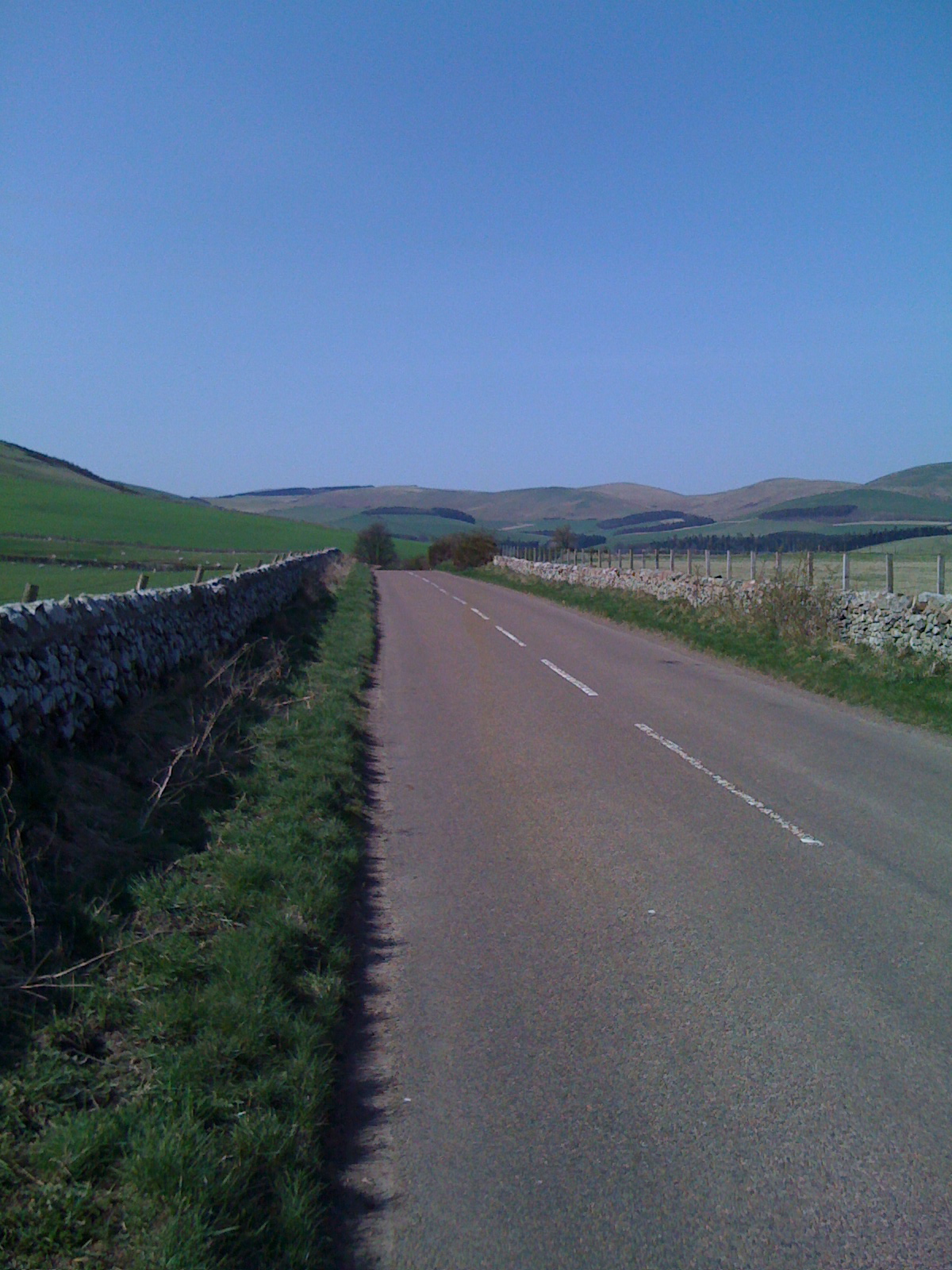 Up until this point, I'd been riding into a gentle but stiffening headwind from my right. But now I had to turn towards the coast, and got it full in the face. At the same time, I was on much smaller roads, and had frequent stops to consult the map. So I was pretty tired by the time I reached the causeway to the island . . .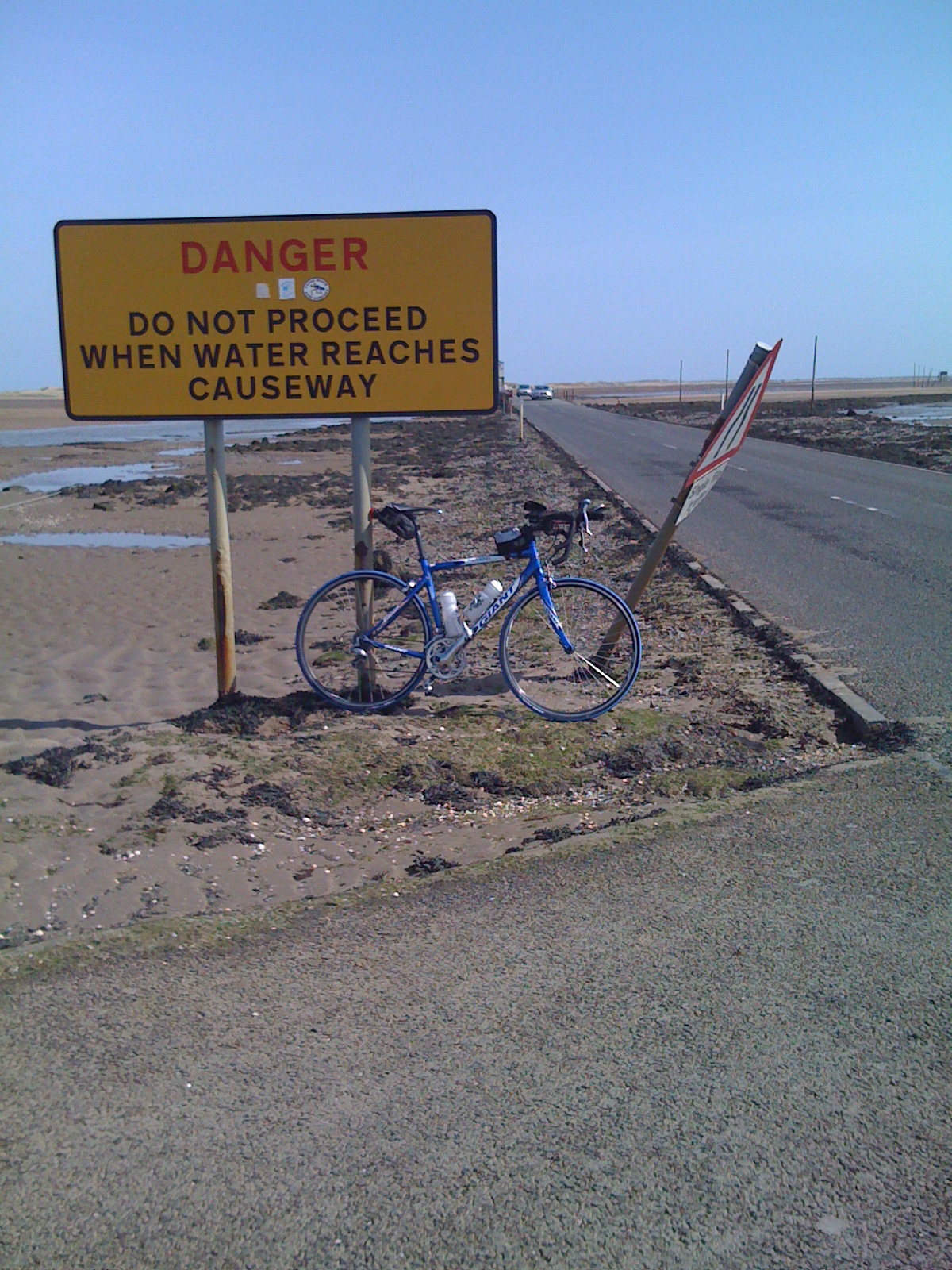 . . . but I still arrived just as the Support Team were spreading out the picnic rug . . . and opening the refreshments . . .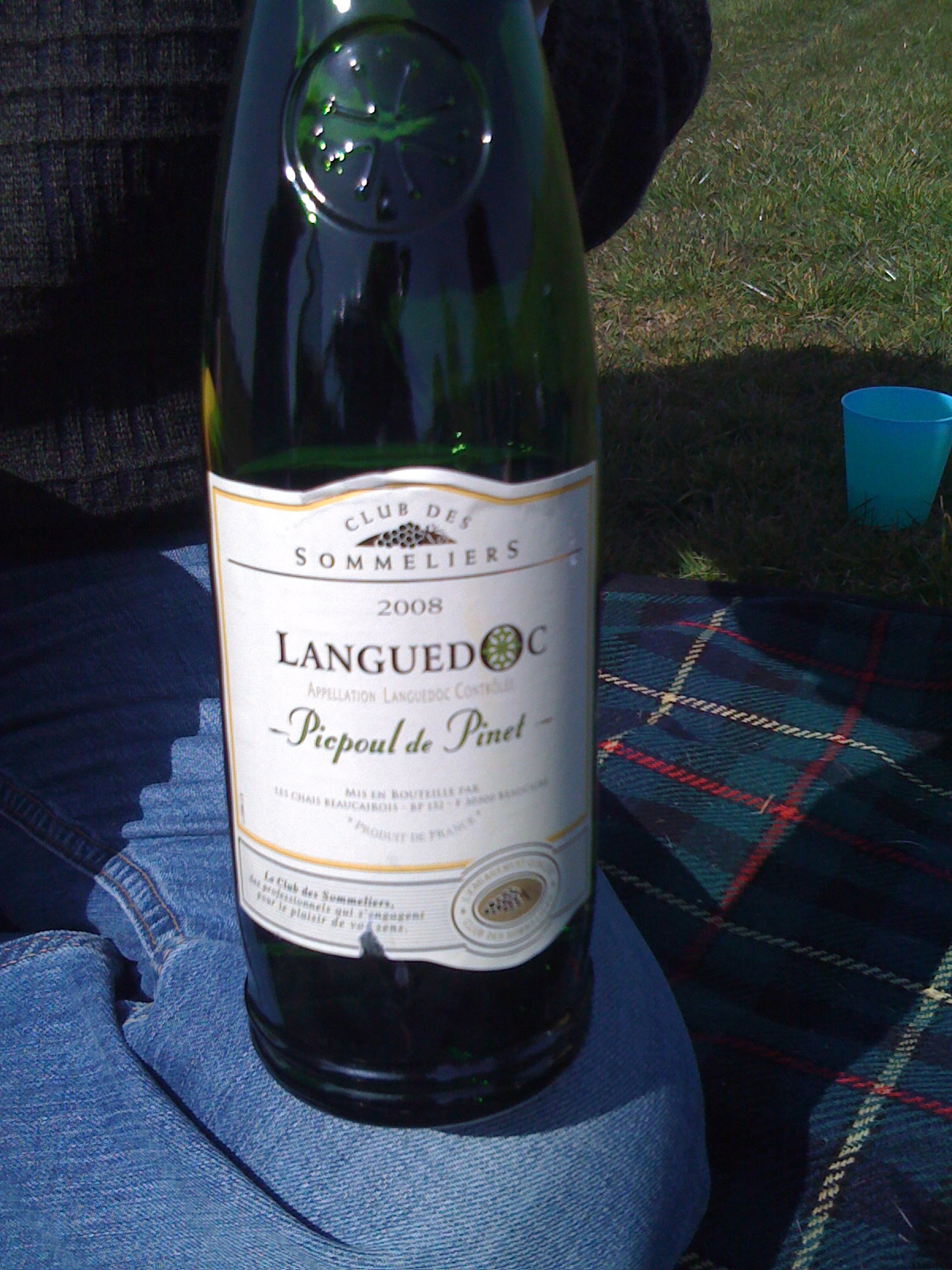 Be honest now:
Does it get any better than this?
Workout:
Type:

Cycle

Date:

04/16/2010

Time:

06:58:59

Total Time:

4:43:00.00

Calories:

4133

Distance:

78 miles

Average Speed:

16.54 mph