It's Déjà-Vu All Over Again
The run section of Ironman France is four, 10km circuits of the sea front in Nice. I find it bad enough swimming laps in the pool, but I have never got on with running around a track, and this looks alarmingly like this - albeit a track that's a little larger than the usual 400m.
I fully expect it to play all sorts of mind games with me on race day, and I have to be ready for that - tough in the head as well as in the legs.
So for this morning's long run, I started with a little half mile out-and-back before passing the house, and doing two loops of my eight mile route to Seaton Sluice & back.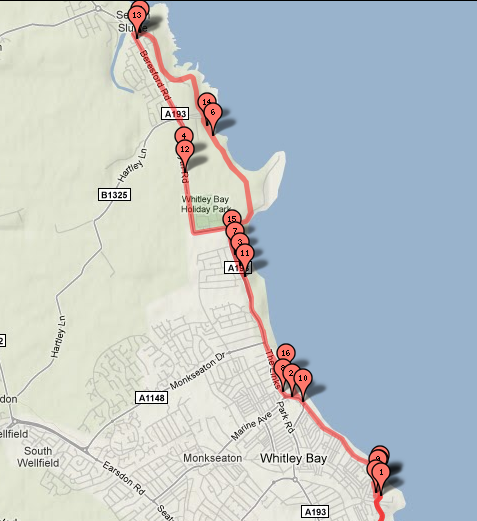 All character-building stuff, I'm sure. Just the sort of thing to work up a decent appetite for Second Breakfast . . .
Workout:
Type:

Run

Date:

04/18/2010

Time:

08:41:00

Total Time:

2:18:00.00

Calories:

1932

Distance:

17 miles

Average Pace:

8:07.14/mile

Max Pace:

7:14.26/mile