New Running Shoes Make A Huge Difference
So having realised that my running shoes had done somewhere over 500 miles, and that even short runs (like last Saturday's jog around the park with Von Smallhaussen) were causing my knees problems, it was time to get a new pair: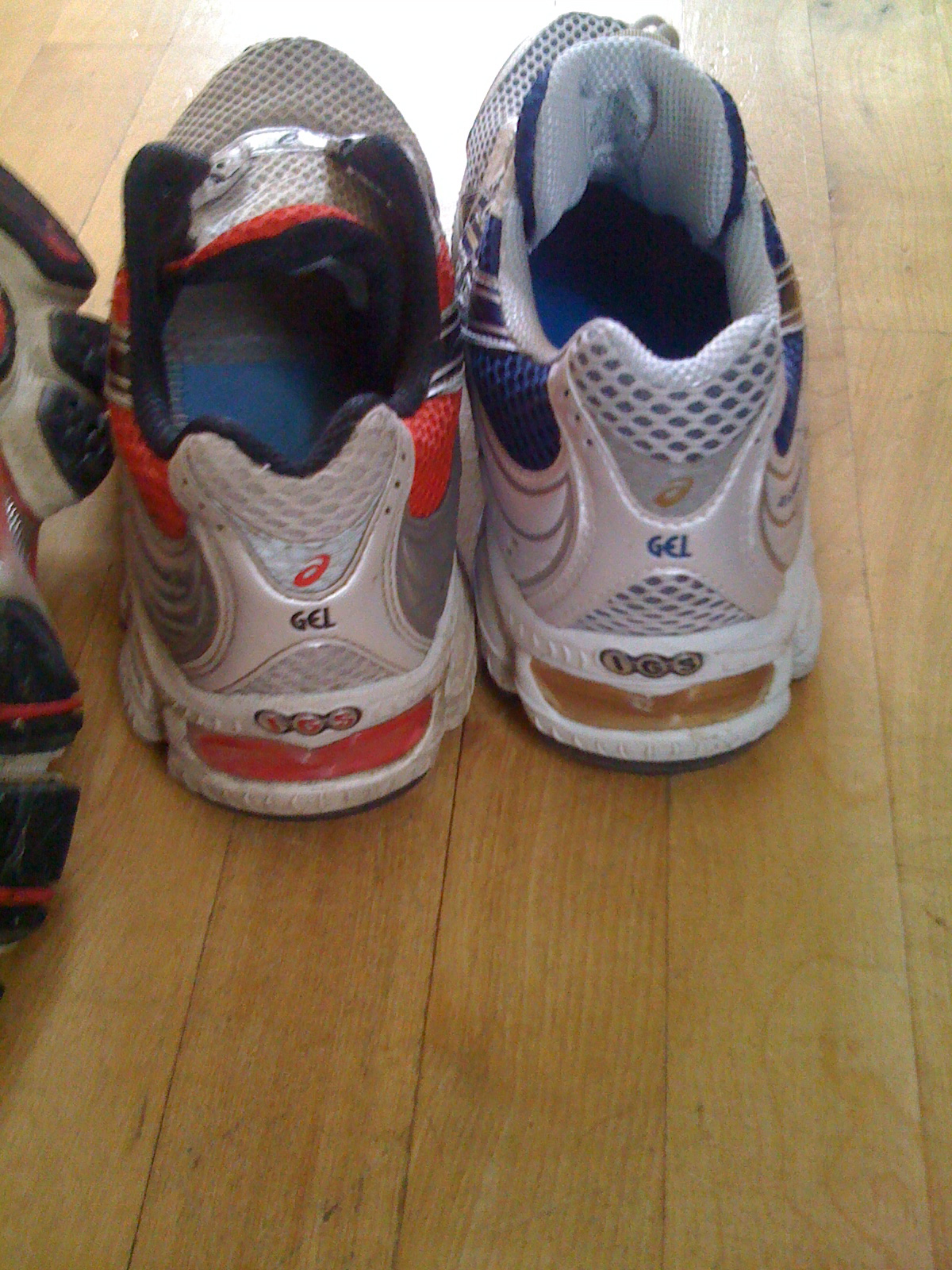 Yep - I went for another pair of Asics Gel Cumulus (my fifth in a row, I think). The new one is the blue one - this year's colour, as I couldn't do my usual trick of buying last year's now unfashionable (read: cheaper) one. Bah!
And did running in new shoes make a difference? To find out, I wore them for the first time for my long run this week - 18 miles from Ashington to Cullercoats, via Newbiggin & Blyth :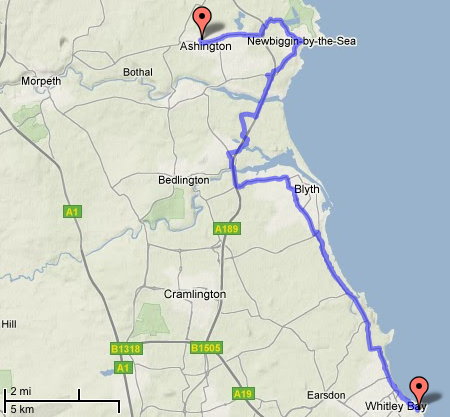 Yep - nothing like breaking in a new pair of shoes gently. Only minor knee discomfort while running, and none at all afterwards. AND although I was doing a run 10 mins: Walk 1 min strategy, my overall pace was below 8-minutes a mile. If I extended this from 10:1 to 25:1, that'd give me a marathon at just under 3:30.
Wooo!
Workout:
Type:

Run

Date:

05/07/2010

Total Time:

2:26:38.00

Calories:

2231

Distance:

18.4 miles

Average Pace:

7:58.09/mile