Will Someone Please Explain This To Me
65 mile bike ride: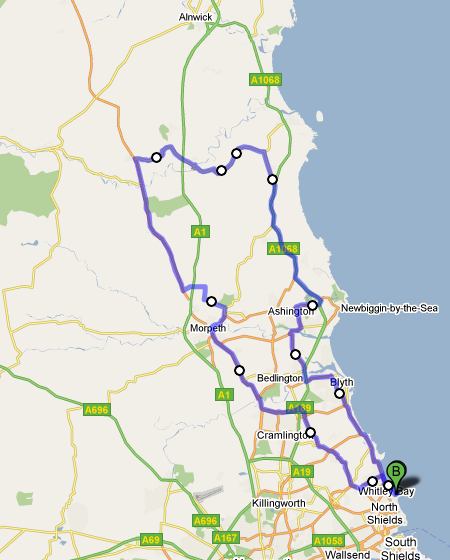 Just exactly how can the chuffing wind be in my face the whole way round?
And given that it's nearly the middle of May, why is it so sodding cold?
And why are the road surfaces still in such shamefully poor condition?
And how come no-one told me that when the sun shines, you can get one side of your face all red?
(n.b. I didn't eat or drink enough on this ride - I'm feeling a little tired and emotional about the whole thing just now. Everything will seem better with some more tea and cake down my gullet.)
Workout:
Type:

Cycle

Date:

05/09/2010

Time:

13:55:41

Total Time:

4:03:00.00

Calories:

3549

Distance:

65.2 miles

Average Speed:

16.1 mph