Poor Preparation Ride
The plan I had was simple. Ride just shy of 100 miles with a couple of hills (but nothing silly) on a nice warm day. Take minimal provisions, aiming to meet up with some friendlies at a location sent to me as a Google pin-drop on the map, and top up after a couple of hours or so at about half way.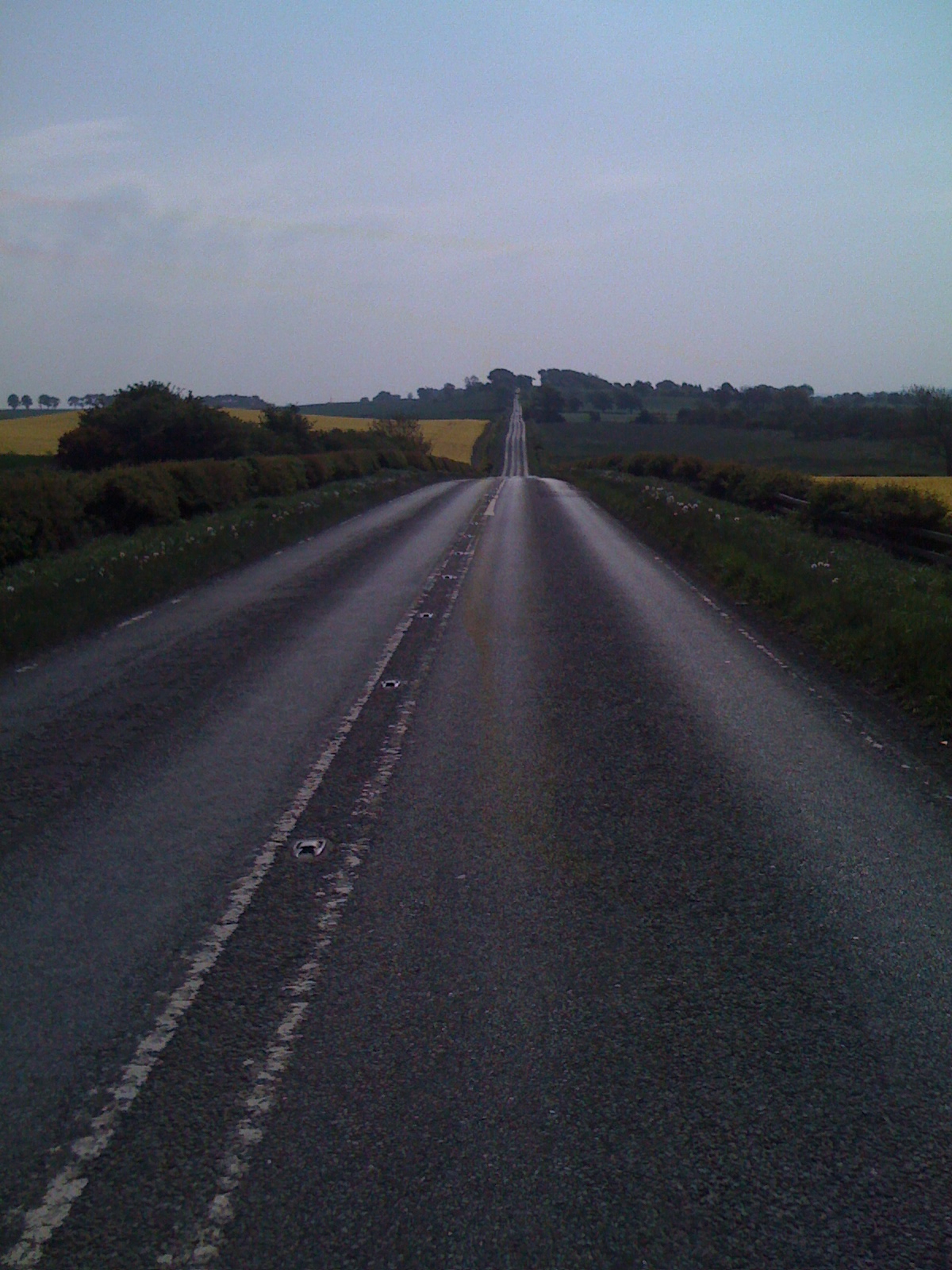 I mean, really. What could possibly go wrong with such a simple, simple plan?
First up, the meeting point was just over half way. Unless I can find a route that has the first 50 miles downhill (with the wind behind me), the chances of making the rendezvous "in a couple of hours" were zero right from the outset.
And that "nice warm day" turned out to be a blazer (Phew! What a scorcher! etc), and one of the provisions I intended to scrounge was my first application of sunblock. More specifically, stealing their kids' SPF50+.
And my minimal provisions included just 1.5 litres of fluids, which had to last me (it turns out) 65 miles. So well over half way.
And those "couple of hills" . . .
Yeah, well it's like this - I'd sort of anticipated the first couple of thousand feet - riding up the Military Road beside Hadrian's Wall & dropping down to Chollerford; and the climb up from Corbridge to Consett; but I'd forgotten how many ridges both of those had along the way.
Then my route went from Lanchester to Brancepth. I'd used the "map" view on goooooogle maps to plan the journey: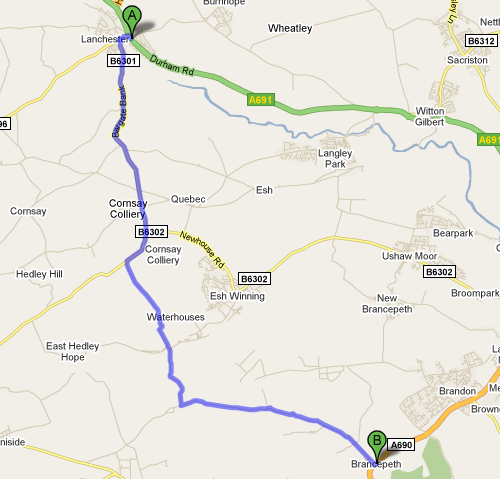 Had I used the "terrain" view, I might have got a tiny hint of the fun I was letting myself in for: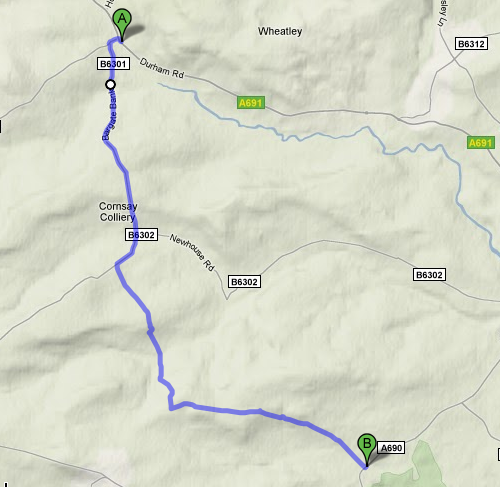 Or better still, Gmaps Pedometer, to anticipate the full horror: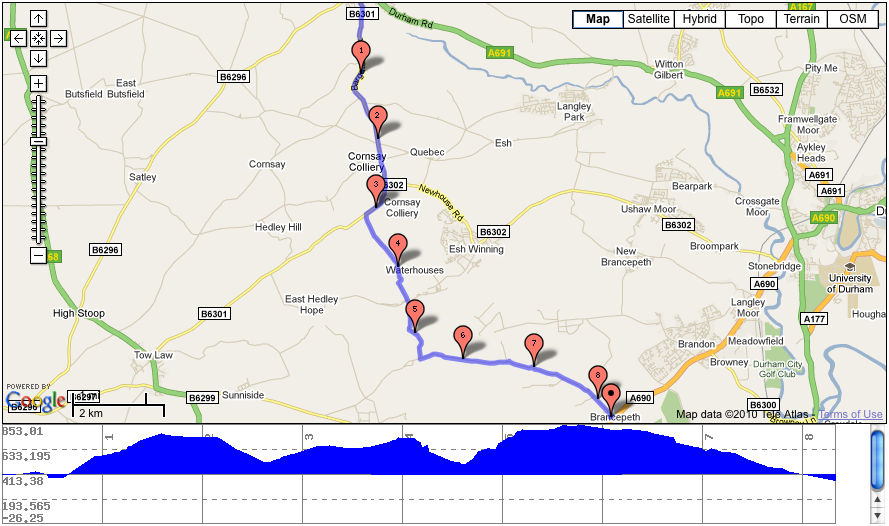 On the final hill I glanced down at the computer - 4mph and 47rpm on the pedals. That's tough - trust me.
Oh, and then I couldn't find the rendezvous. So no kids' sunblock to steal. And no cash to buy any.
Looking on the bright side, I did manage to throw myself on the mercy of complete strangers - I got 1½ litres of water from a nice lady doing her gardening in Consett, and another ¾ from some people in Hebburn. But apart from peeing once just an hour from home, I didn't need to go for the whole of the rest of the ride.
Dehydrated? Me? No, surely not!
Workout:
Type:

Cycle

Date:

05/23/2010

Total Time:

6:19:00.00

Calories:

5536

Distance:

96 miles

Average Speed:

15.2 mph

Ascent:

5,000 ft

Descent:

5,000 ft