Electric Bike
I was on the way into work today (driving - sunburn on my legs not up to facing the elements), when I saw a guy on one of those electric bike things. He looked sort of familiar, and when I eventually got to the office, waddya know - there was a shiny new bike parked in my usual space: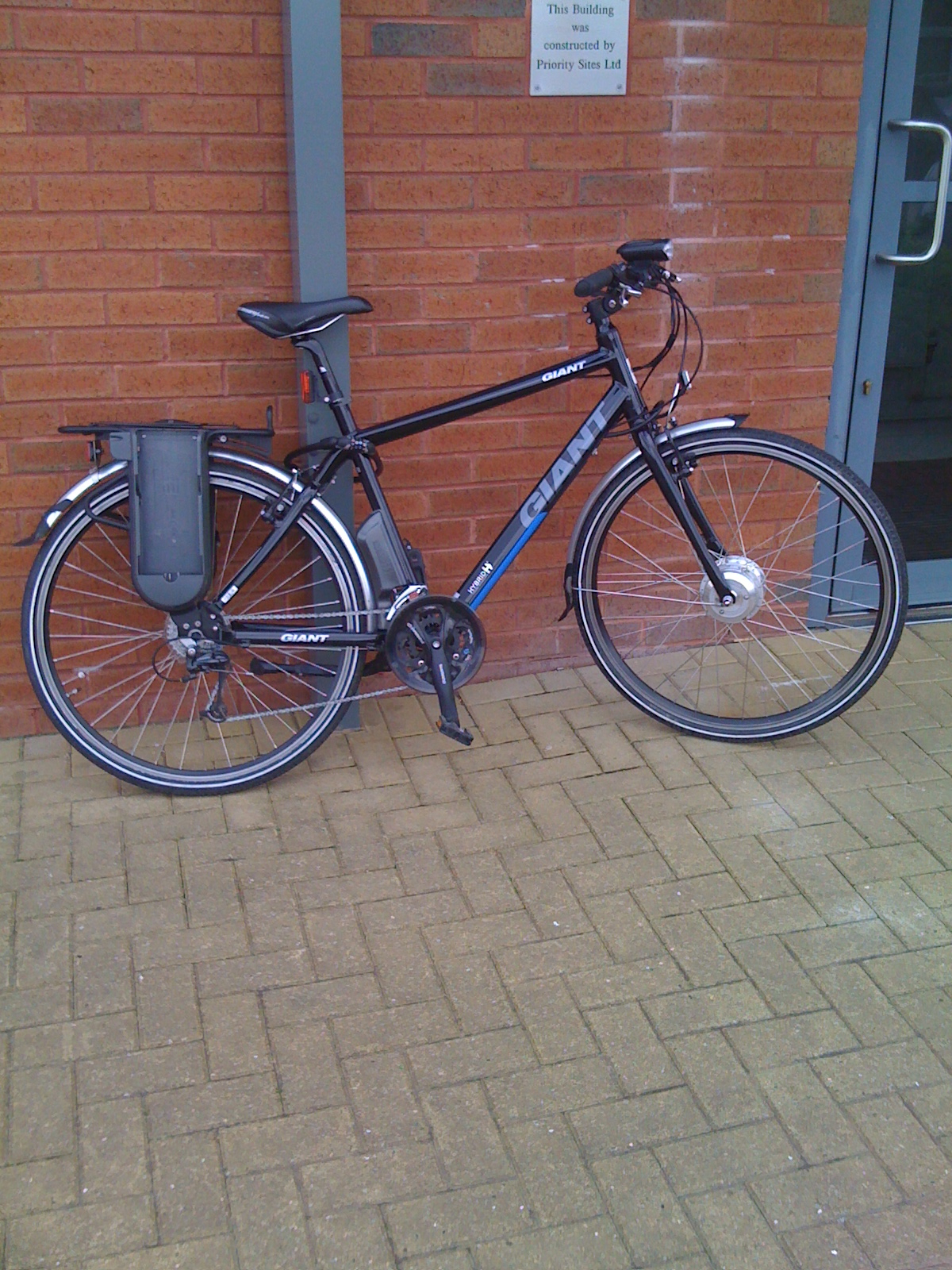 Then I remembered one of the guys in the office talking about this new toy. I have some fundamental problems with electric bikes - along the lines of "why bother?". But he's in his 50s, doesn't routinely ride miles and miles, and had just ridden from from Tynemouth - about 18 miles - and seemed fresh as a daisy.
The thing with this Giant is that the motor (in the front hub) only provides a boost - a big helping hand to get you up to speed, that cuts out when you hit 20kph. Apparently this is controlled by some sort of torque sensor on the bottom bracket. Up to the cut-out speed, when you pedal hard, it'll help you out.
Naturally, I had to have a go at lunch time.
And I have to say that I actually quite liked it. Kind of sturdy, like a proper commuting bike should be, but also kind of nippy. Fun, in fact.
The reservations I'd have are on the practical side - it's got derailleur gears, so no chain case. This didn't really matter on a brand new bike, but once it's done a few miles, that'll mean grease all over your trousers. The other problem was that with the battery, I had the impression that luggage capacity was a little limited - I'm pretty sure that it wouldn't take regular panier bags.
Oh, and finally, there's just the fact of being tied to a battery charger. Maybe a petrol-driven assist would be a better idea: