Knee Pain, But We're Not Panicking. Yet.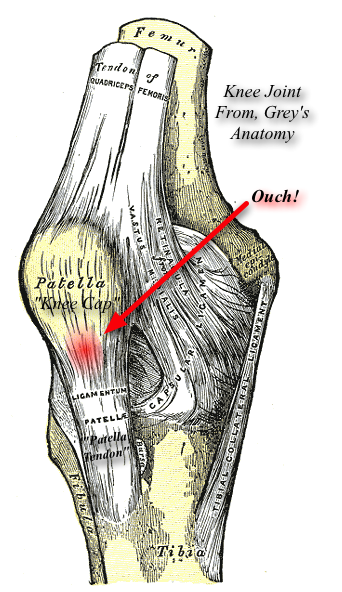 Well into taper, and today was my last "long" run - an easy eight miles up the coast and back again. The weather is still pretty freaky for this time of year - a strong northerly breeze that made the outward leg a little tough, but the return home like I had wings on my shoes!
After a shower & supper, my left knee was feeling a bit sore just below the patella. So I started to prod at it, and rub along the patella ligament , like you do. And it got worse. So of course I stopped - no point being a damned fool about this sort of thing, especially as I'm not a sports physio and don't even play one in a soap opera.
But now it was properly hurting, and not just in the patella ligament, but with a vague throbbing ache all around the knee - enough to give me a slight limp. Not good. Not good at all when I'm just 8 days from an Ironman race.
Time to hobble down stairs and try to get some ibuprofen from Wife's secret stash, without her panicking that I'd done something bad to myself. Ibuprofen's a non-steroidal anti-inflammatory, and not just a great hangover cure. And Wife gave me her last one (400mg, lactose coated - the good stuff), which is a much stronger sign of love than handing over your last Rolo.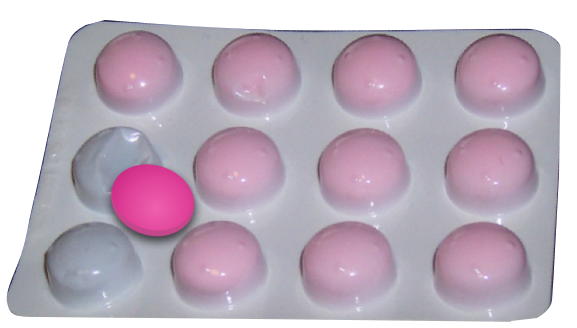 We sat there for the evening watching the last Bourne film (is Wife trying to butter me up for something?), me with my leg raised, and her glancing at me every time I moved it.
It's not too bad today, but still not 100%. So I've been to see The Man to score some more of the little pink pills, and decided to cancel my last official training ride tomorrow. Plan for the rest of the week is to rest it as much as possible, though there will be a couple of easy runs in France, and a ride down the bike route's descent to learn the fast part of the route before race day.
Like I said - I'm not panicking. Yet.
Workout:
Type:

Run

Date:

06/18/2010

Total Time:

00:57:00.00

Calories:

937

Distance:

8 miles

Average Pace:

7:07.55/mile