Bike Racked In Transition / Nice Velobleu
I'm not entirely sure that I got my bike racked in the right slot for the Ironman . . .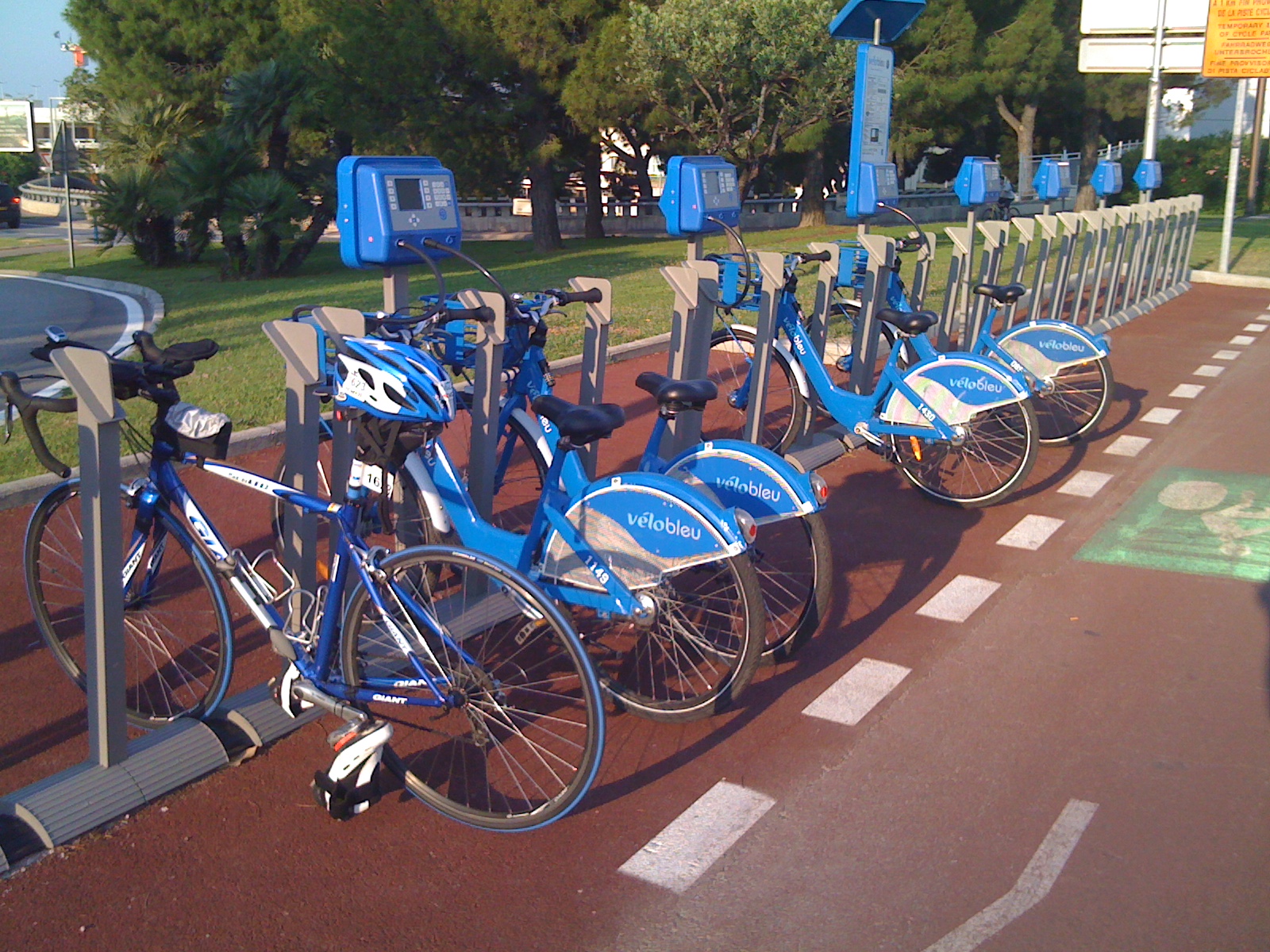 OK - joking aside, this is one of the pickup points for Nice's Velobleu cycle hire scheme . It's been a good few years since I was in Nice - certainly my last visit pre-dates this hire scheme. And in my absence, something seems to have happened. There were really good quality cycle routes (billiard-table smooth, wide, and direct), and people seemed to be using them.
Really.
Regular, normal people, wearing regular, normal clothes pootling around, going shopping, meeting their friends in cafés, and generally just getting on with stuff on bikes. Many of the bikes were the sort of things that people in Copenhagen or the Netherlands would recognise, though as this was Nice, there was a certain Côte d'Azur chic about the whole deal (oh, Copenhagen Cycle Chic , you have just so much to learn from the people who have Monaco as a neighbour!)
What came first? The Velobleu? The bike routes? The chic role models? Who cares - the temperature was in the high 20s (that's the 80s for you Luddites still using Fahrenheit), and no-one was concerned with how fast or slow they were riding.
All that seemed to matter was that everyone looked a million Euros on their bikes, and riding a long generated a cooling breeze to keep the chic sub-zero.