Having A Look At The Water & Checking In
Gulp!
The day before the Ironman, and I woke up early. An ideal opportunity to cycle into Nice and have a look at the start of the swim course at its start time.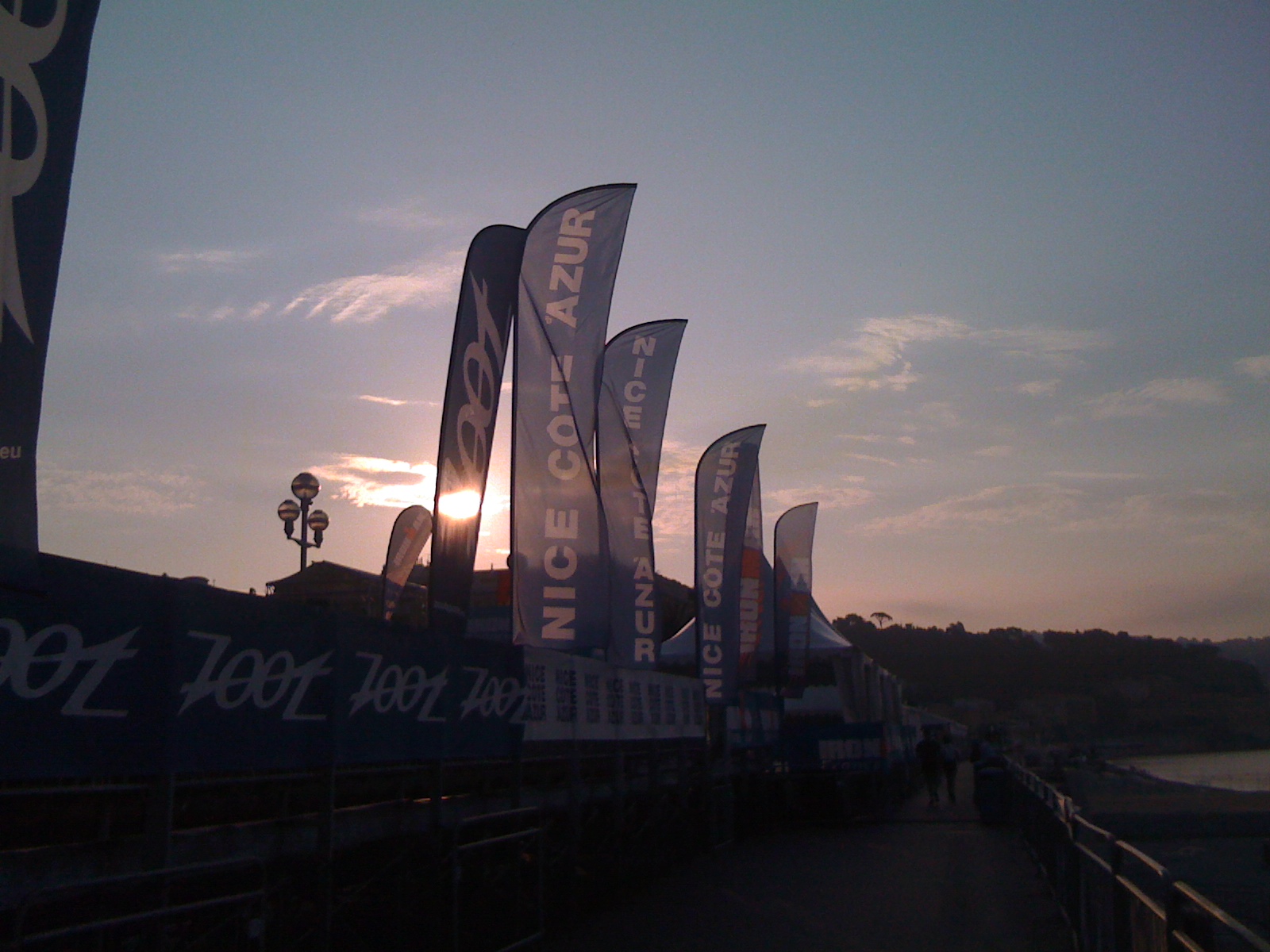 The sea looked flat (which was good) and very, very big (which was less good). No marker buoys yet in position, so I had no idea how much of the sea we were expected to swim the next day. On the way back to the apartment, I tipped my cycling for the year over 2,000 miles, which seemed like an achievement worth noting!
Later that day after packing and re-packing my transition bags, it was time to take the bike back into nice for its check-in.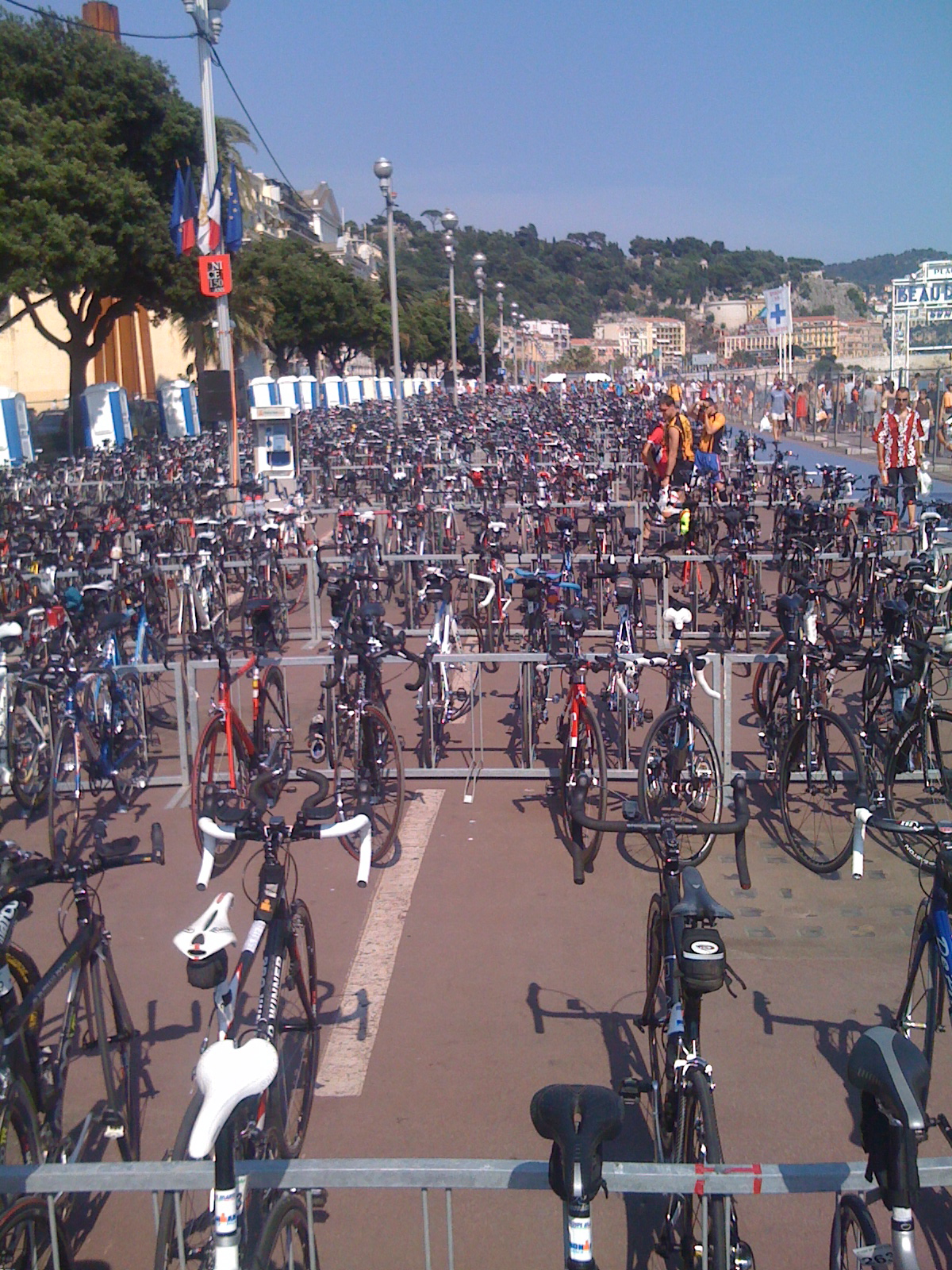 There was a huge party atmosphere there, and one very, very smart hair-cut (which I will NOT be copying, no matter how cool it is):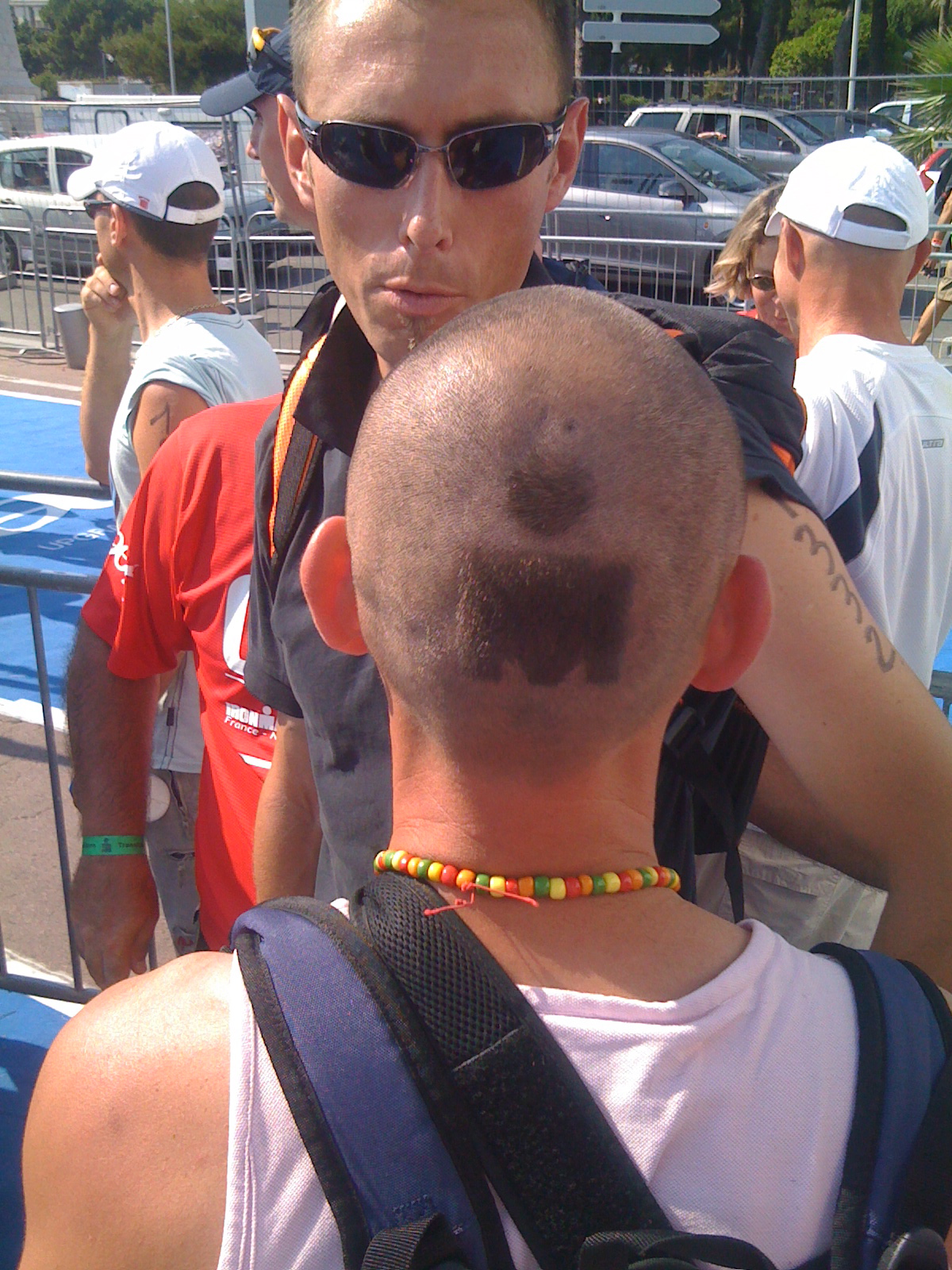 I felt excited and happy - all I could do was hope that I'd feel the same tomorrow . . .
Workout:
Type:

Cycle

Date:

06/26/2010

Total Time:

1:45:00.00

Calories:

1278

Distance:

25 miles

Average Speed:

14.29 mph