Fame Brings Its Price - Do I Have A Stalker?
So you remember the publicity stunt I did for my Macmillan fundraising ? (what?! you mean you haven't already made a donation? Don't worry - the page is still open! Just get your credit card out and go to www.justgiving.com/karlonsea/
)
The one where I got a local barber to shave my legs with a cutthroat razor , and all the local papers like the story so much that they printed the photo and the copy provided by the PR people?
Well at work today, this turned up in a hand-addressed envelope, with a second class stamp on it: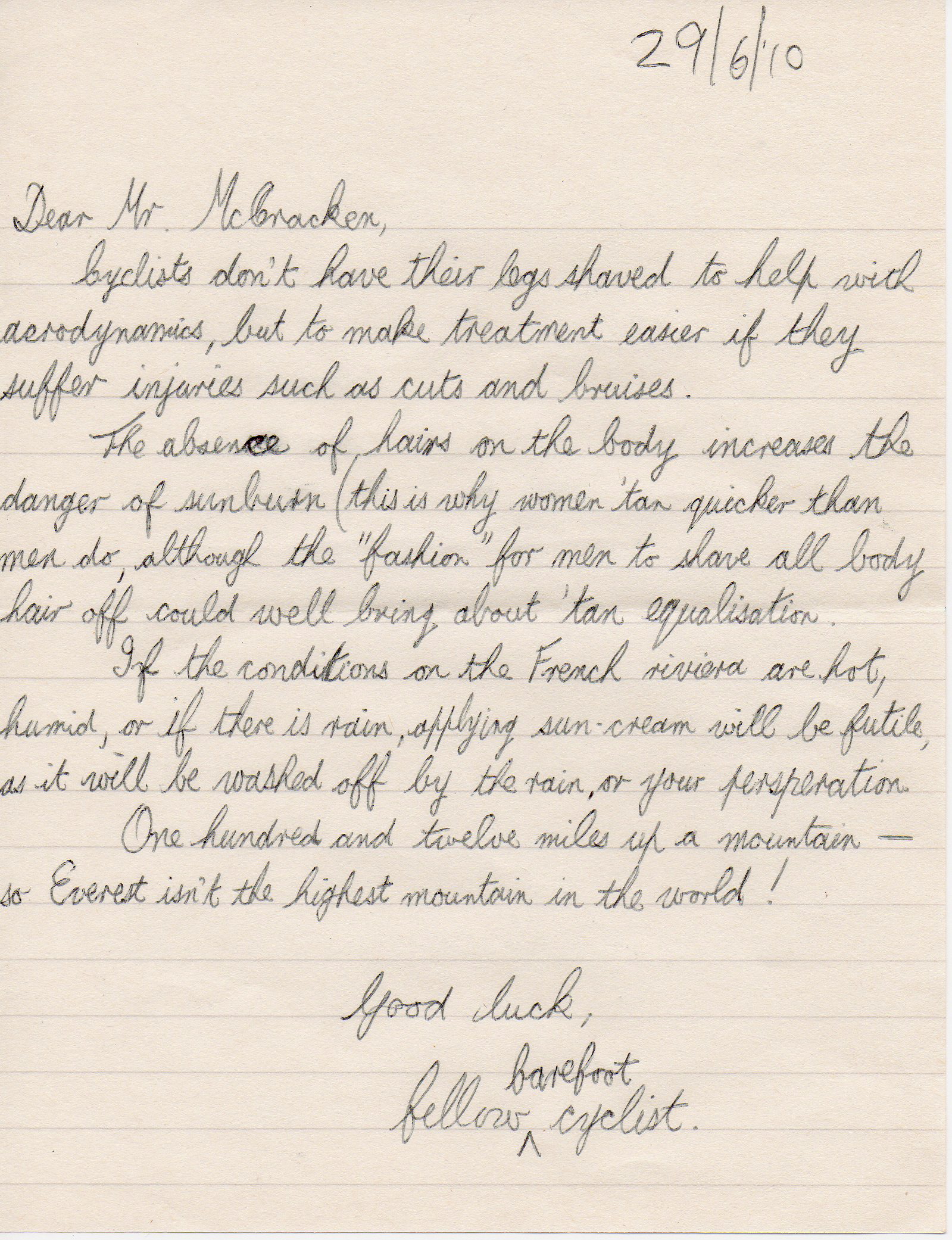 Hmmm . . . I suppose I should be grateful that it's not written in green ink, but "Barefoot Cyclist" (I thought that was slang for unprotected sex?) should maybe learn not to believe that the stories in the paper are actually written by the people they're about!