Cambridge Bikes
Last week we took a bit of a mini-break down to Kent to visit my parents, and then back home via Hotel Von SmallHaussen in That London on Friday, and Auberge Algernond in Cambridge on Saturday night.
The trip to London was interesting - I managed to get a parking ticket through my own stupidity in being unable to fill in a perfectly simple visitors parking permit, but was compensated by borrowing Von SmallHaussen's Brompton P6R for a trip to the shops. Lovely bike - nippy, turn-on-a-sixpence type of riding, though I found the gearing a little strange. It has a Sturmey Archer three speed hub (i.e. wide ratio), coupled with a two-sprocket rear derailleur. So to go efficiently through the gears, you use something like the following sequence: 1-4-2-5-3-6. Bearing in mind that I'm a man, and so multi-tasking (walking AND chewing gum? I don't think so) doesn't exactly come naturally, I found this a little confusing.
In Cambridge we took a walk around the town on Sunday (in search of cake), and I took my phone out of my pocket to photograph a few of the bikes . . .
Those in the process of being stripped by the Cambridge Bike Nifflers: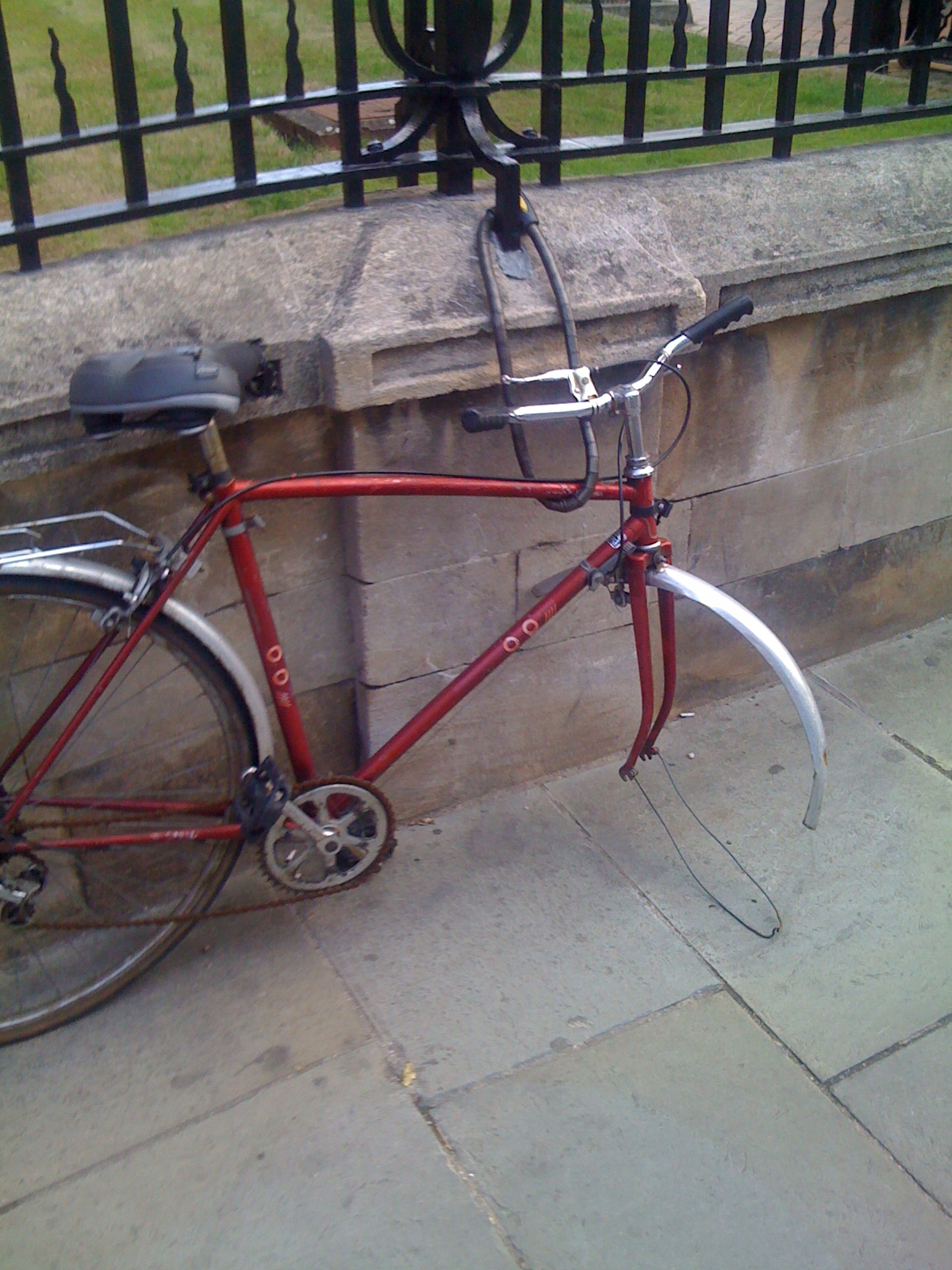 Old bikes with integrated locks (I'd love to see an unsuspecting scroat try to ride off when the steering's been locked!):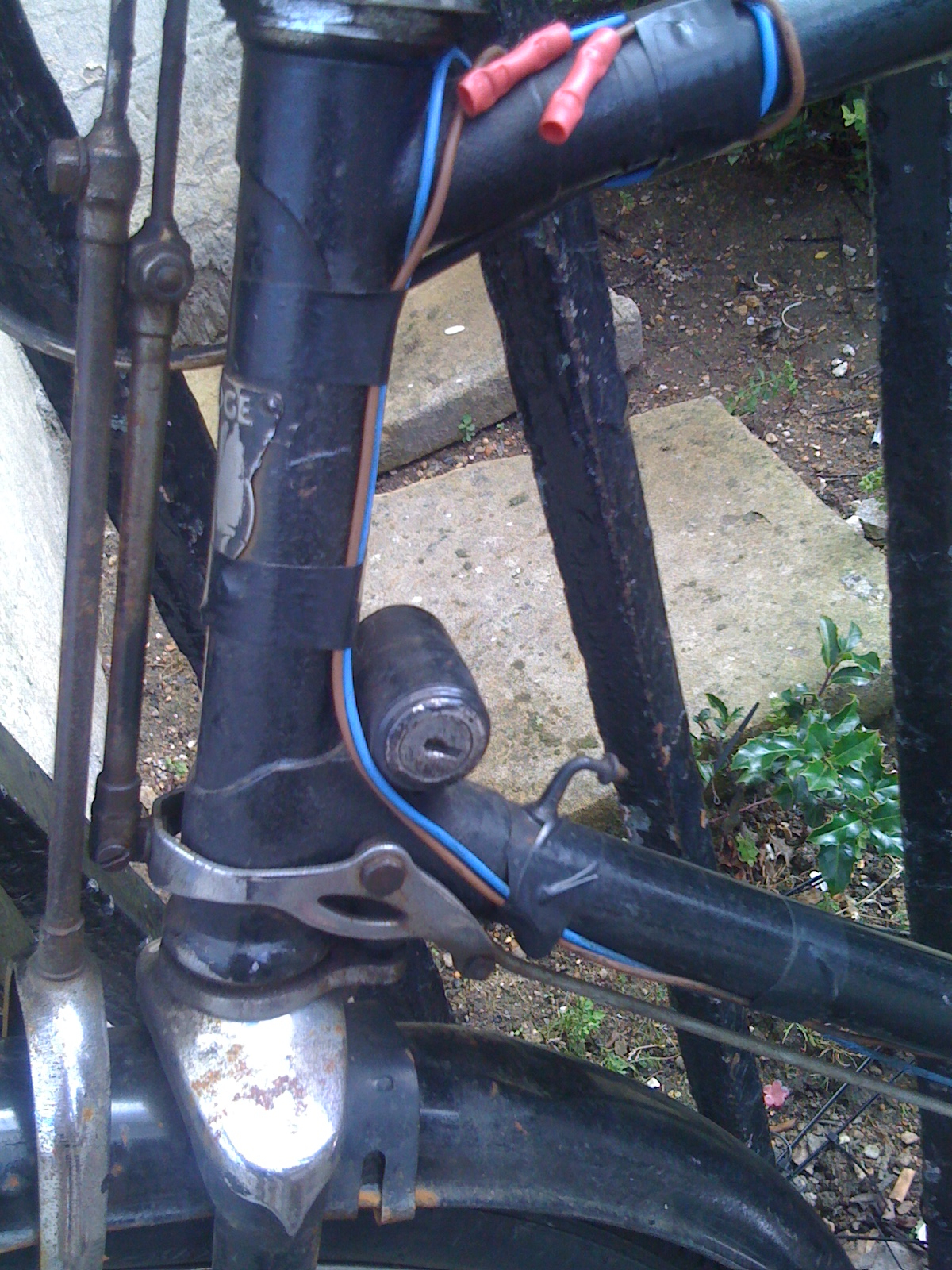 Bikes in a nice new secure underground bike park at the Grand Arcade: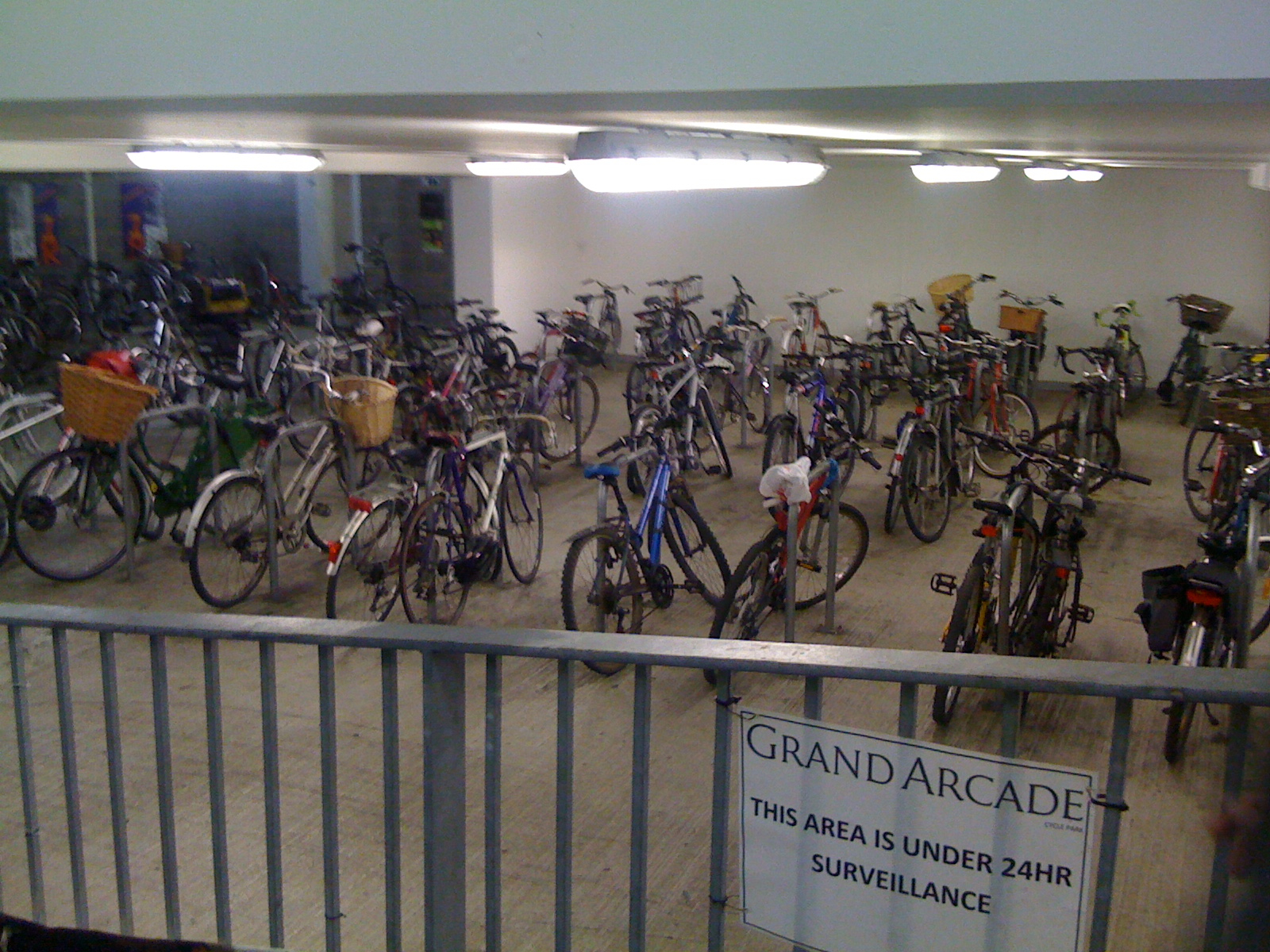 … and a whole bunch of people riding bikes: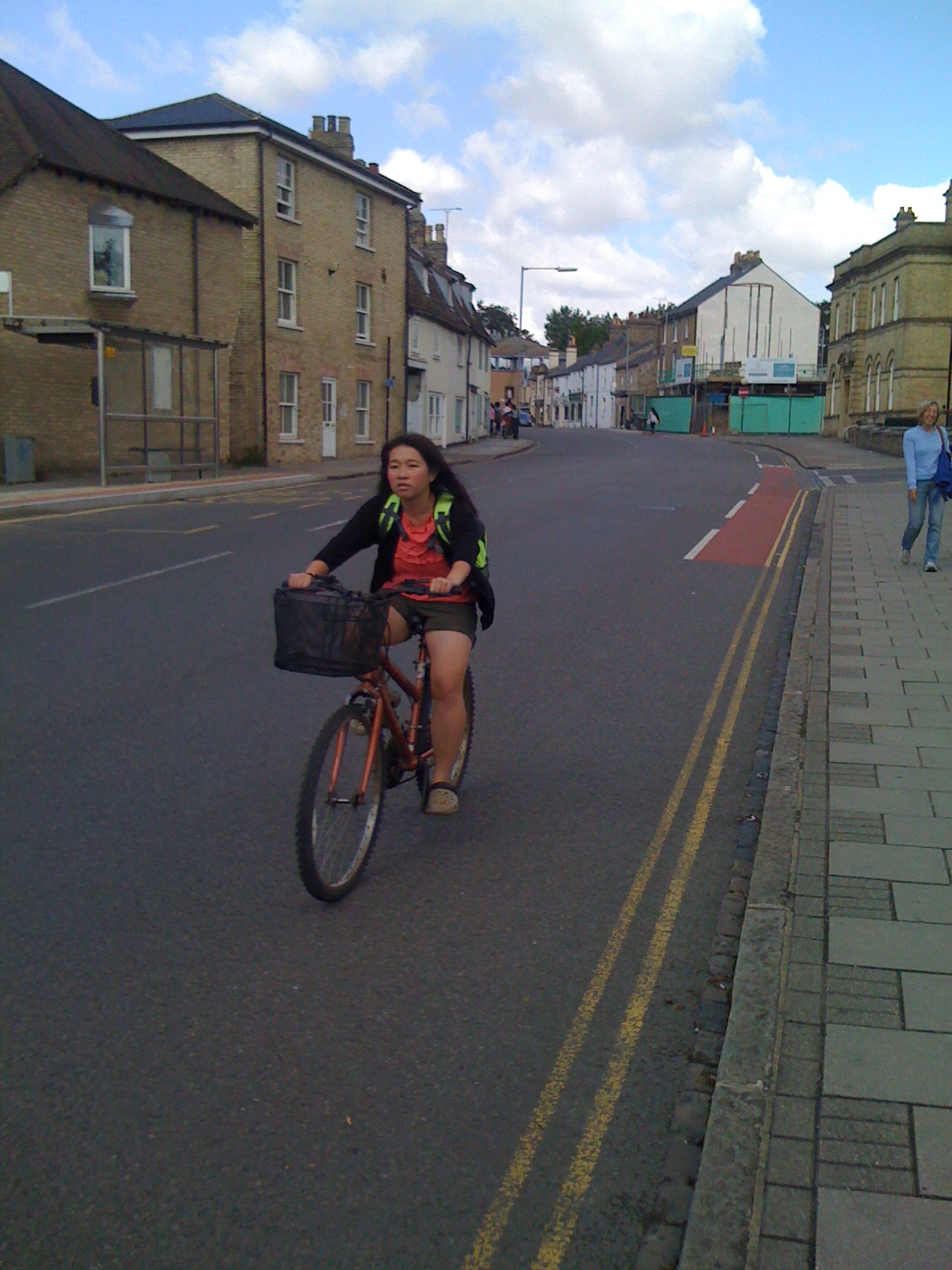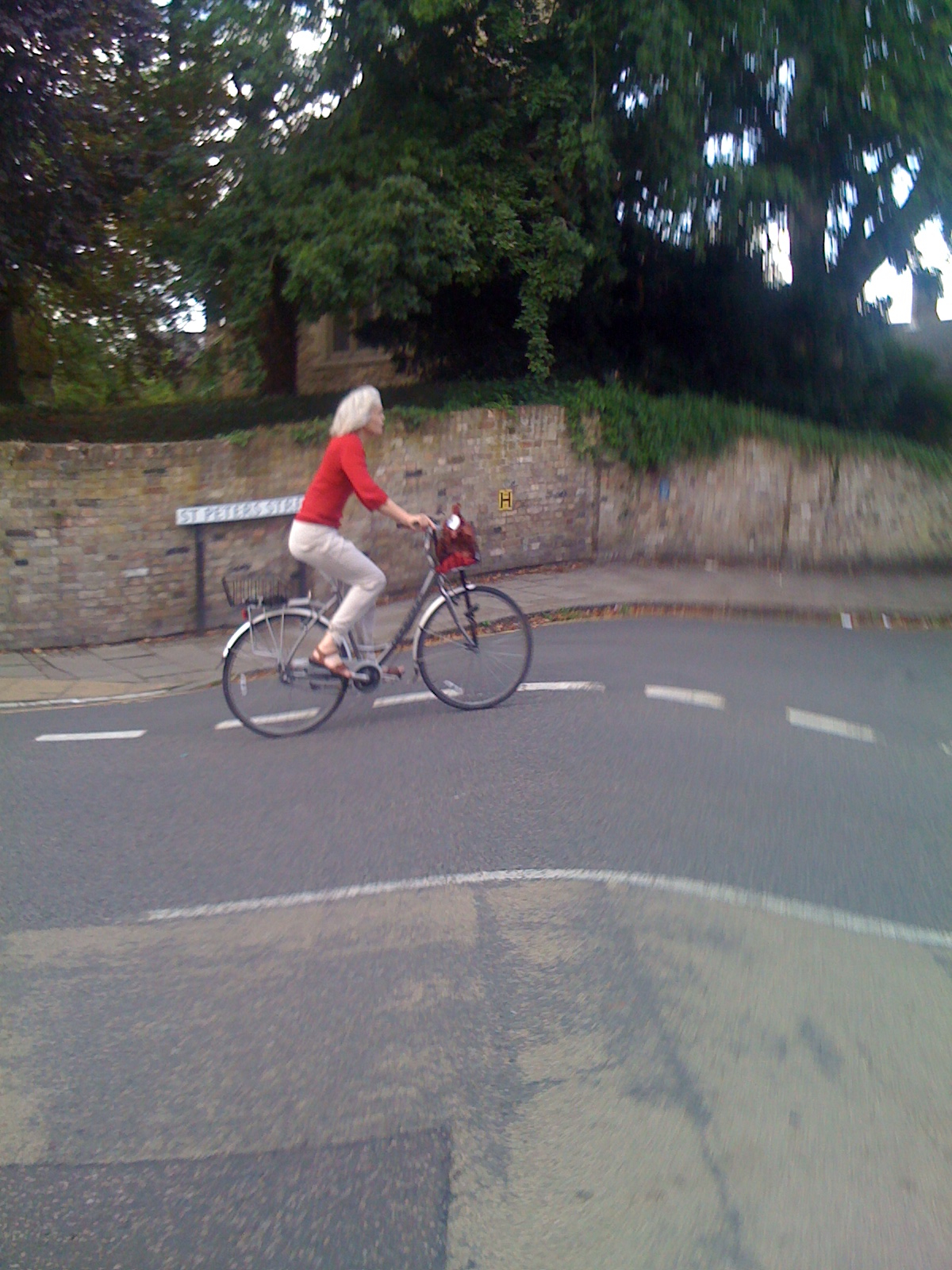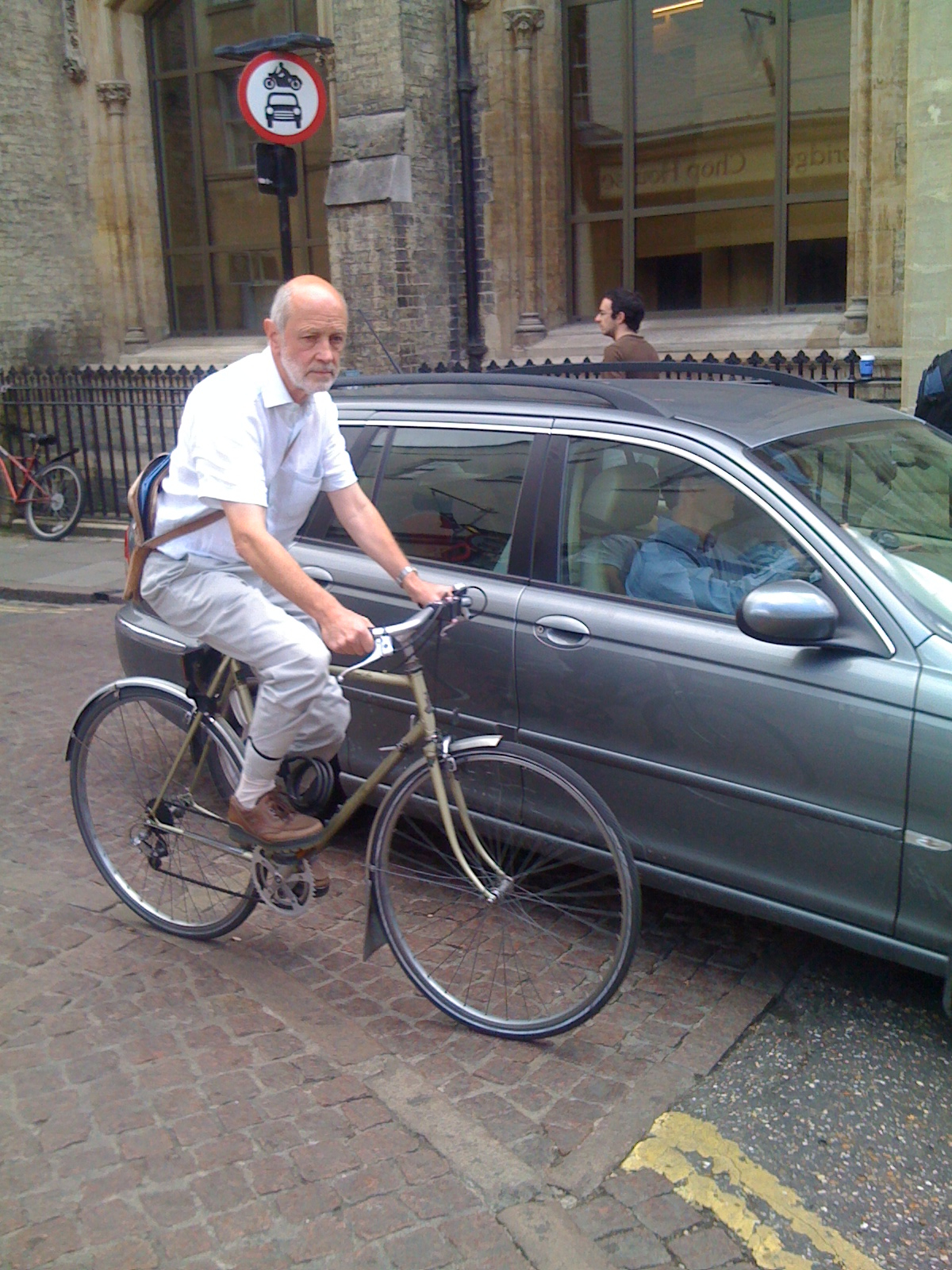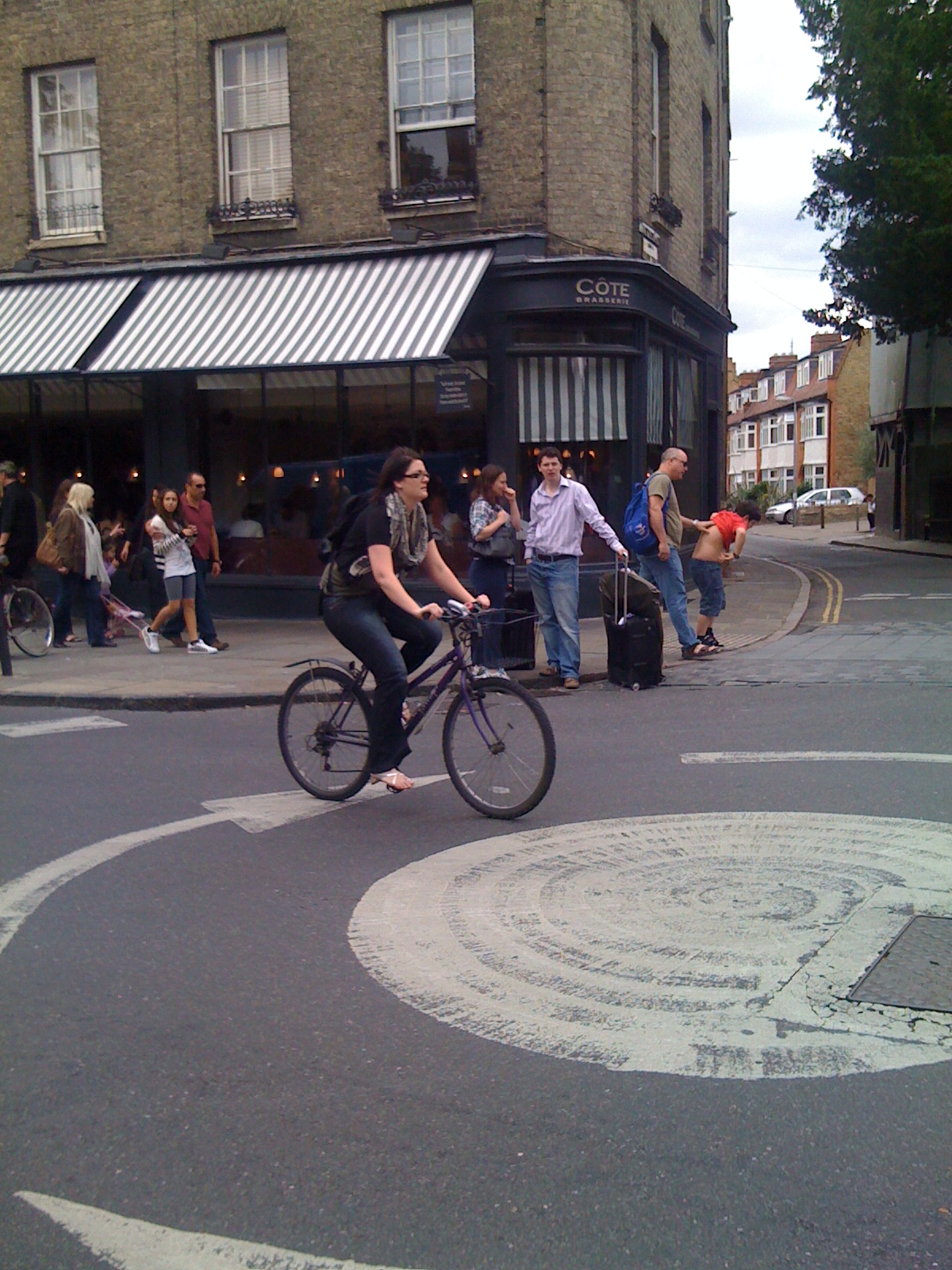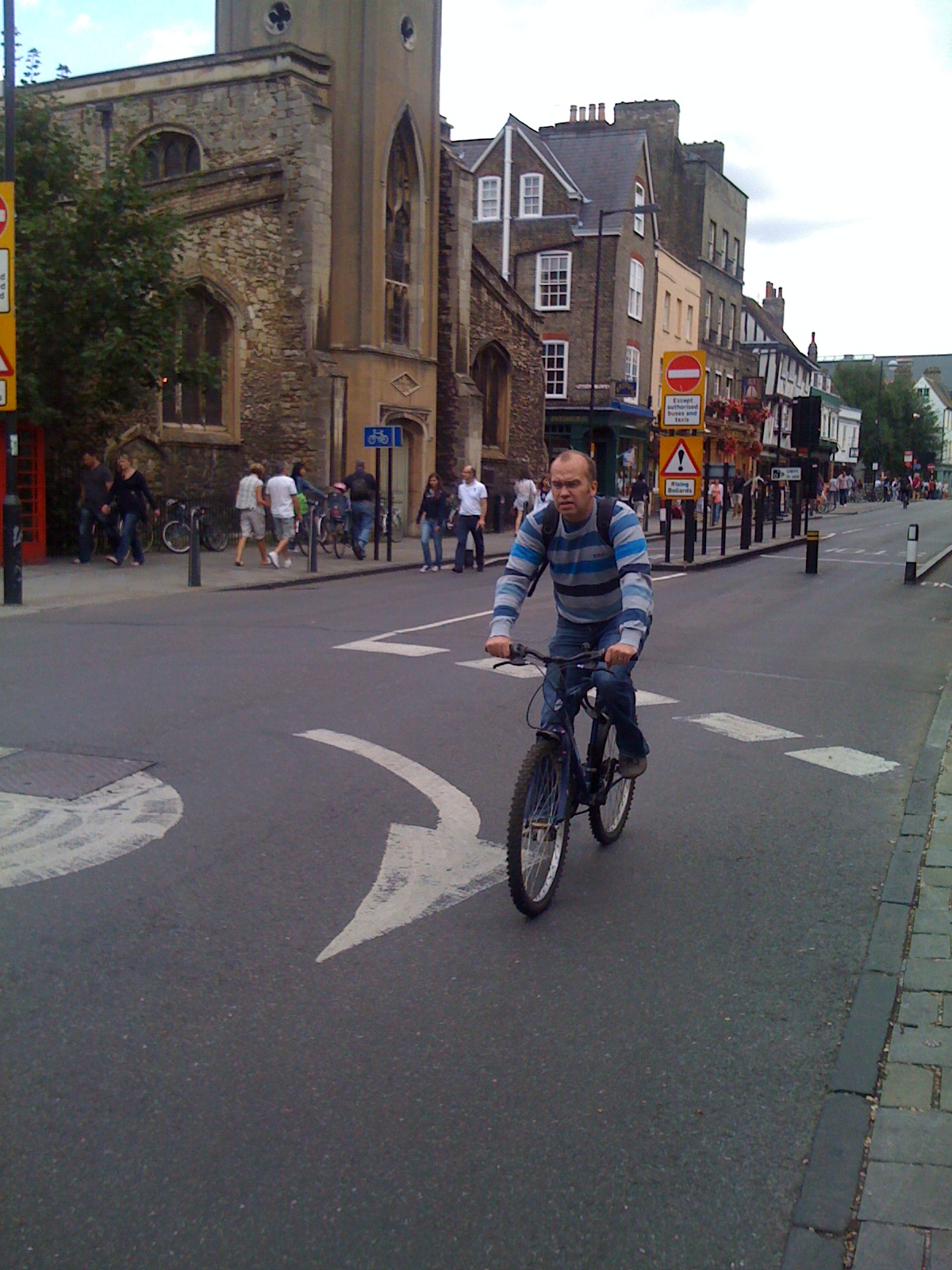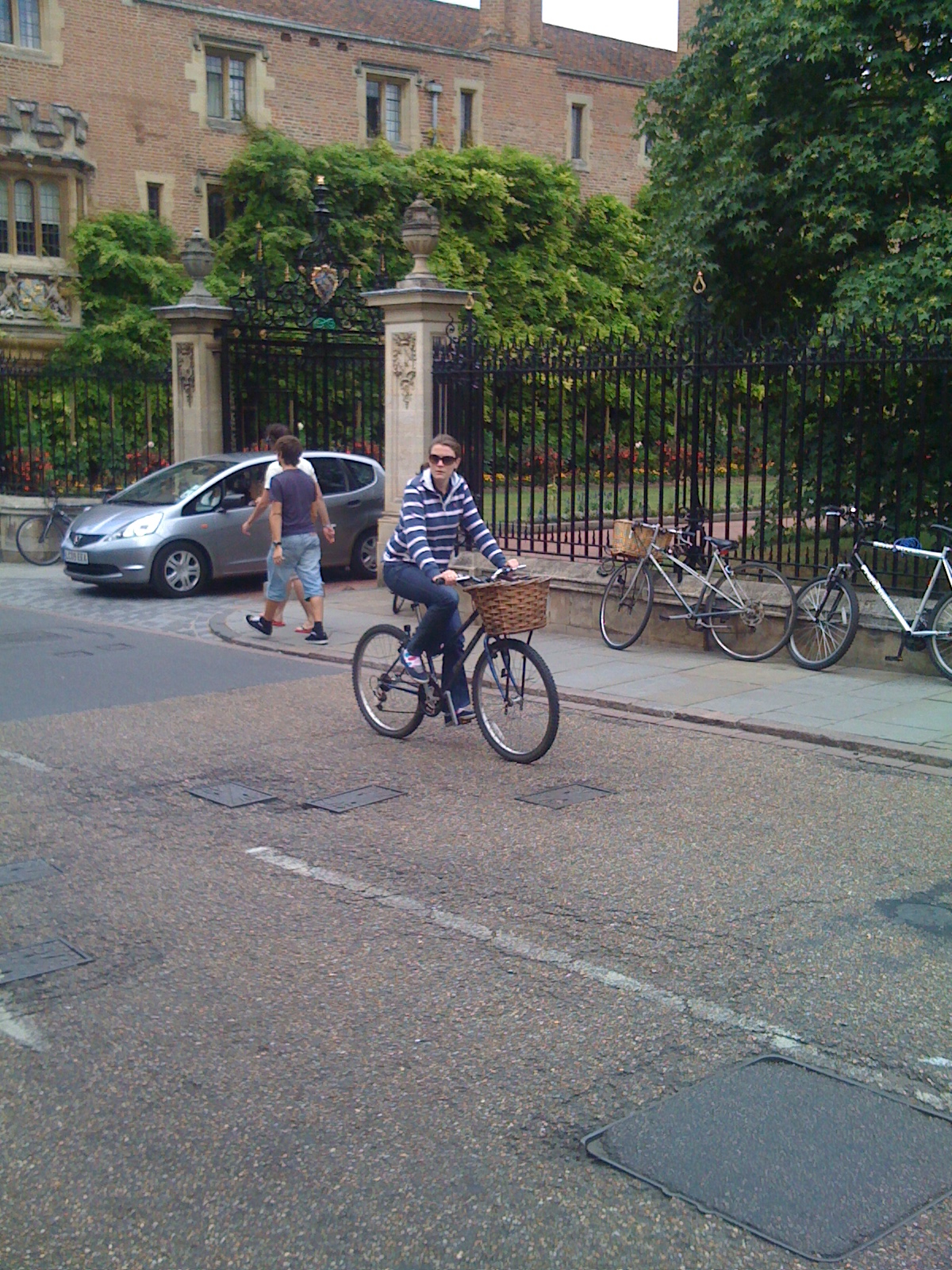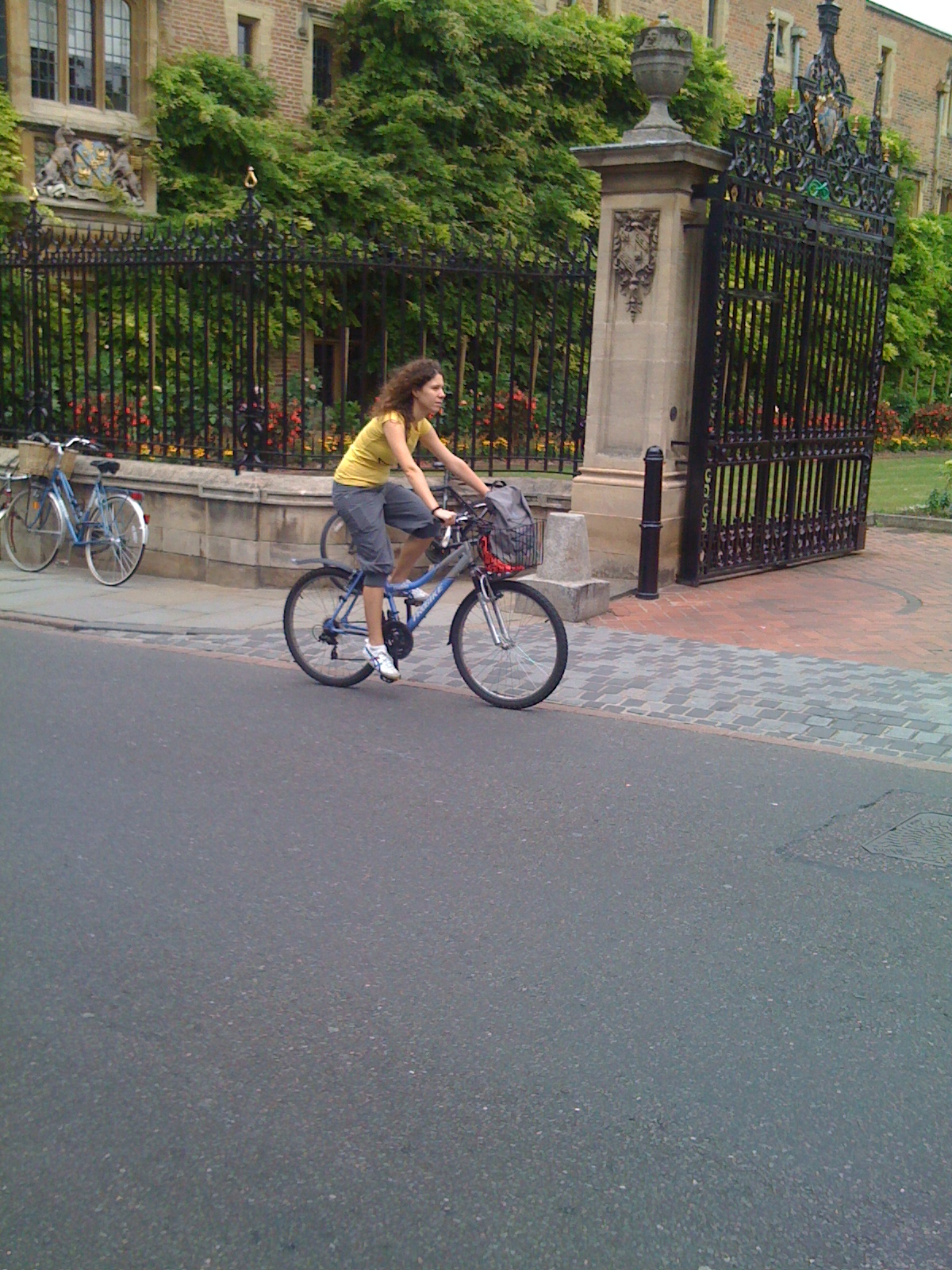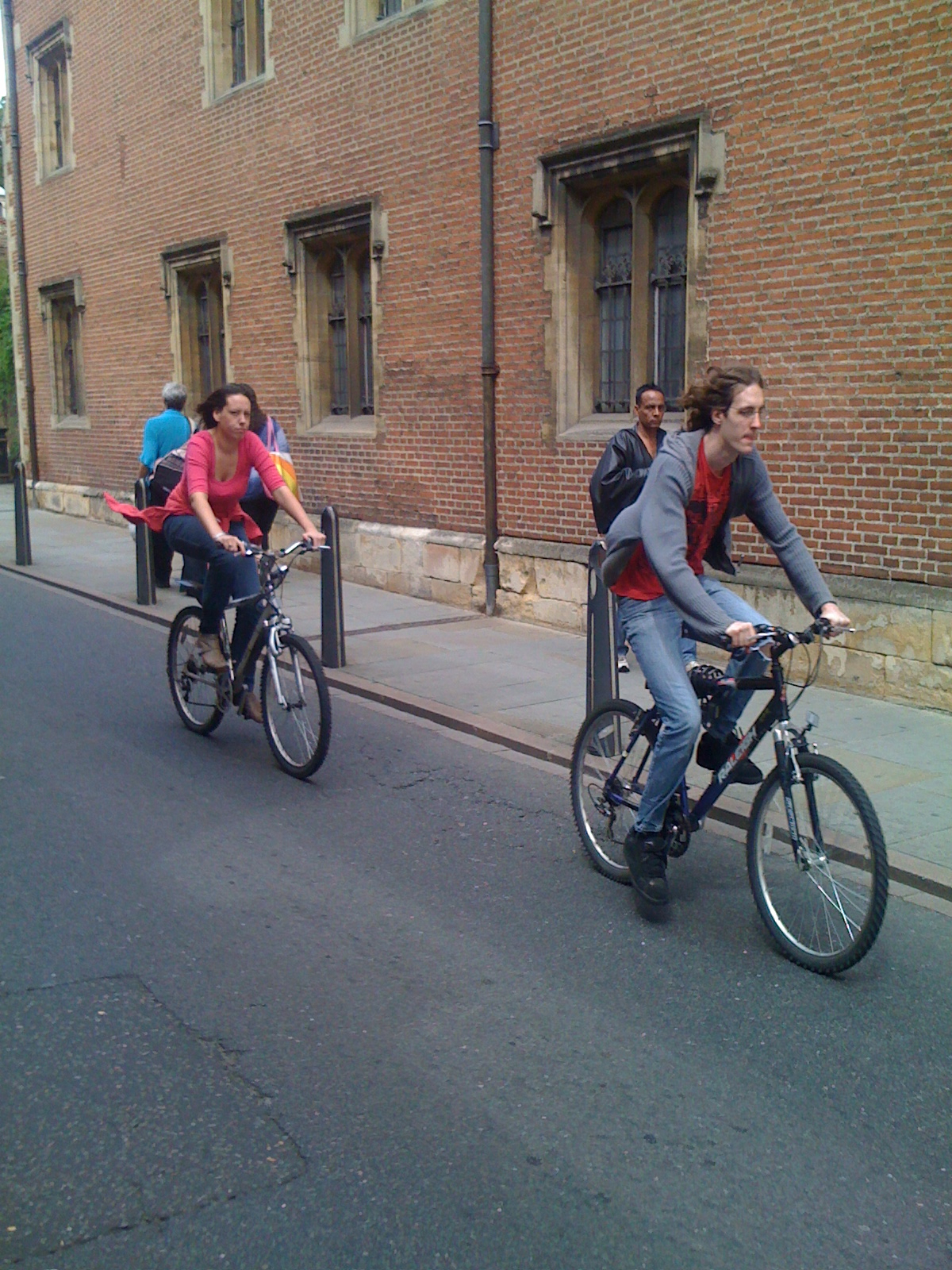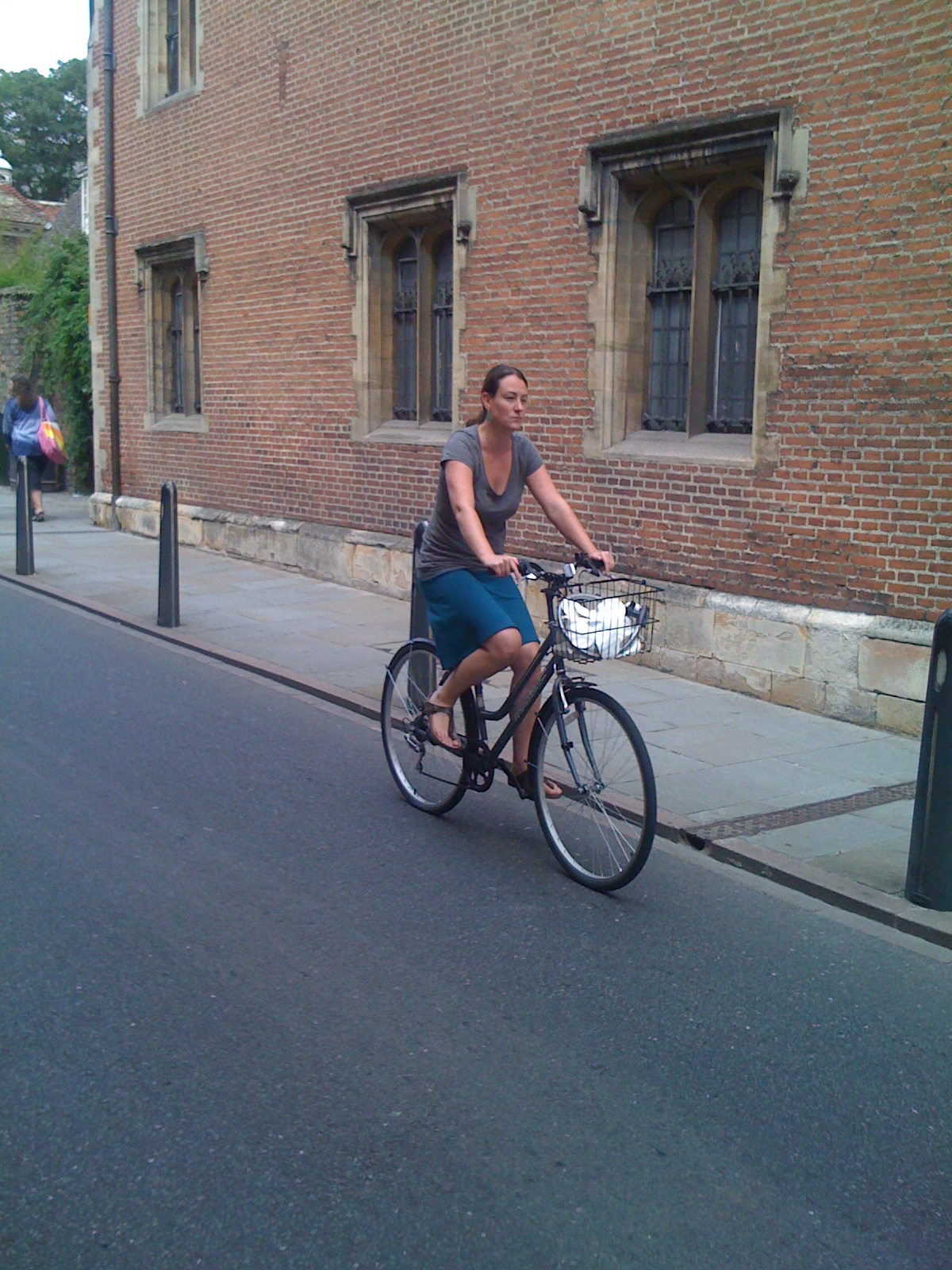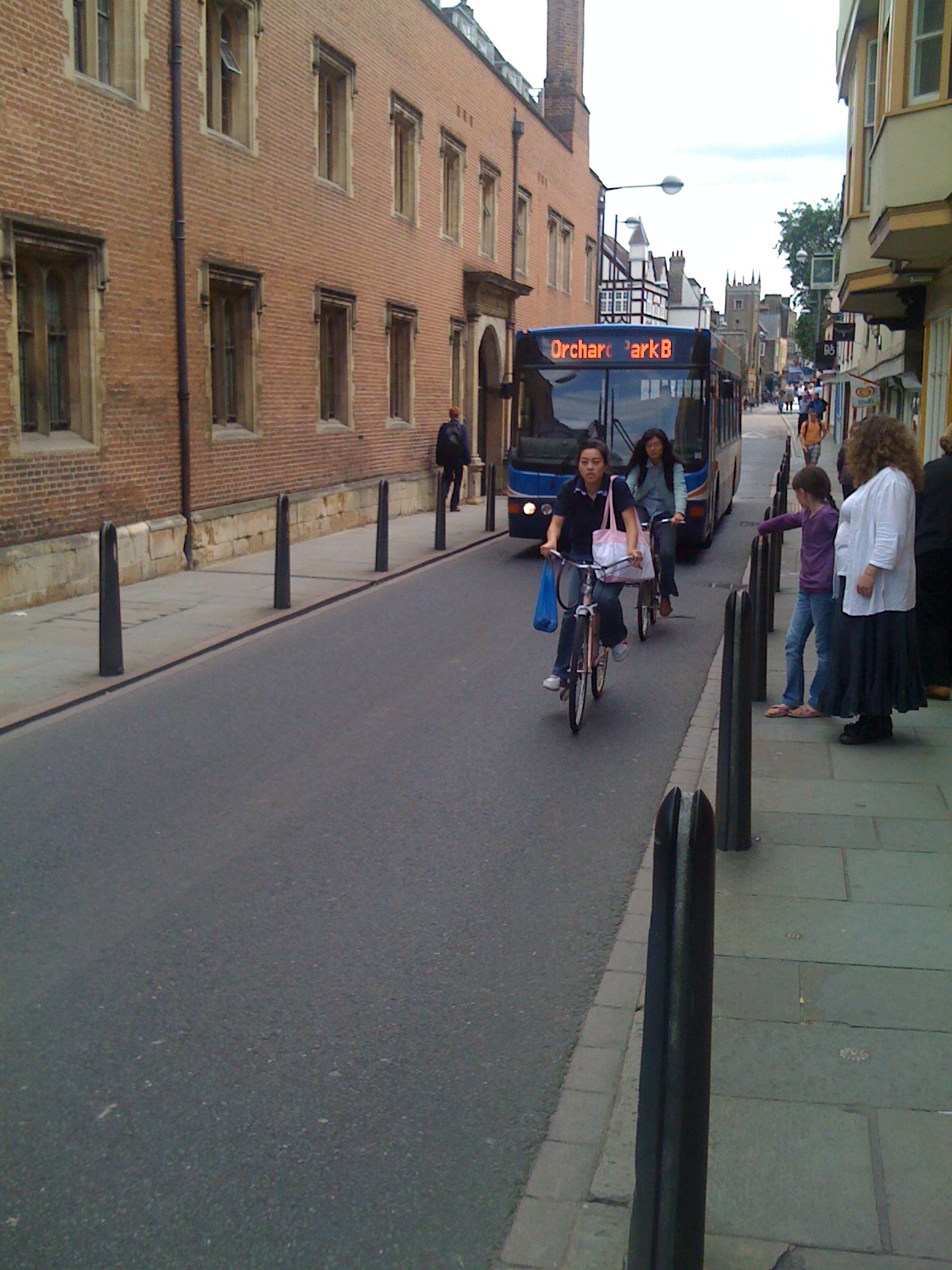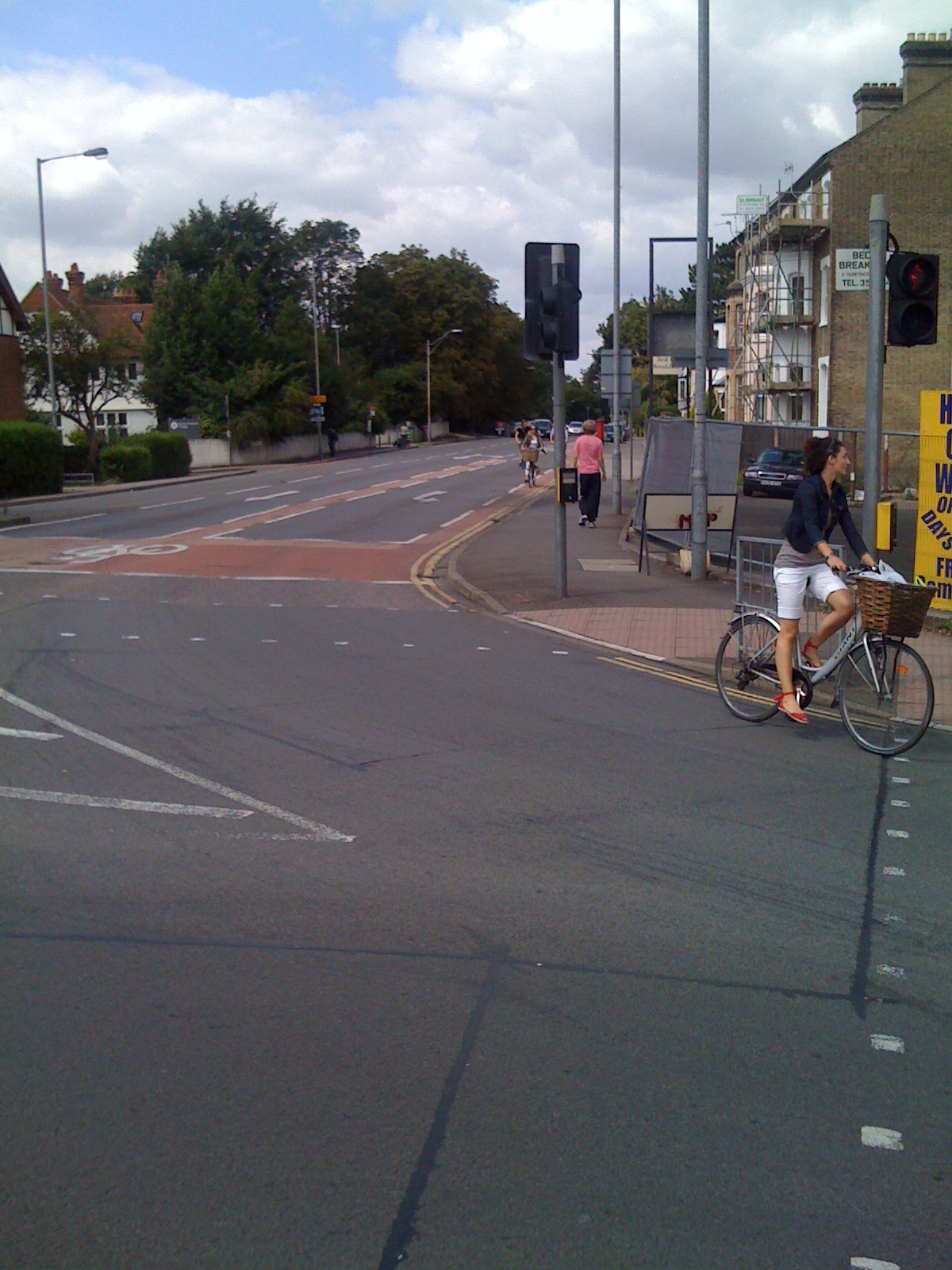 Overall, there was an impressive number of bikes. But I had the feeling that this was because part of the Cambridge dream is to be a student on a bike. It's a romantic ideal that's survived in spite of the traffic and the infrastructure.
Still better than the North East though, so perhaps Cambridge represents a step along the right path!