Look Out For Those Banana Skins On The Road
If you cycle anywhere regularly, the chances are that you do most of the journey on autopilot. Your bike seems to know where every bump and slip hazard is on the road. After a while it becomes second nature to avoid these, so you can carry on without having to interrupt your train of thought.
Here's an example from my regular commuting route into Ashington: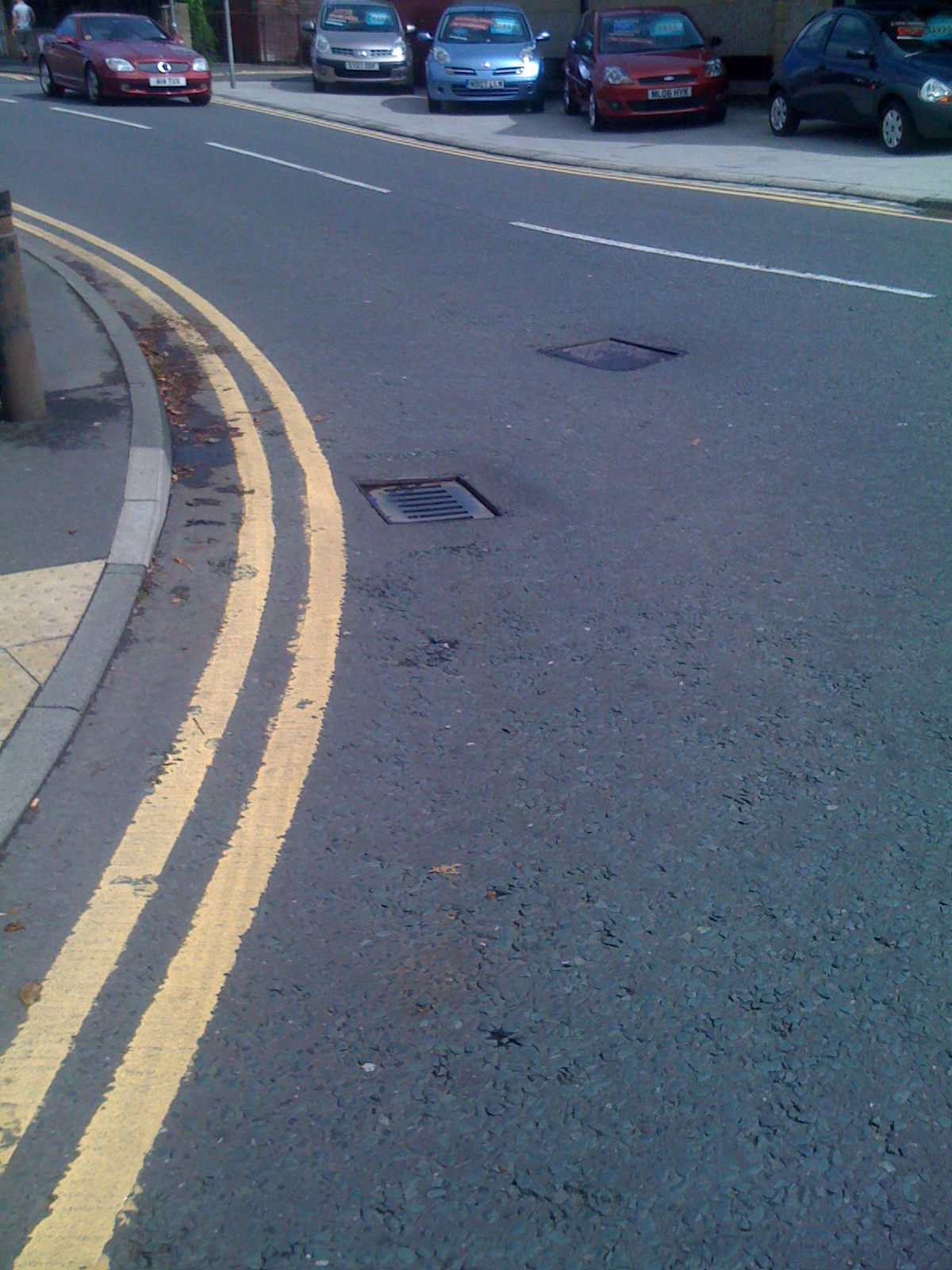 How much fun do you think you'd have if you hit either of these water features - especially in the wet: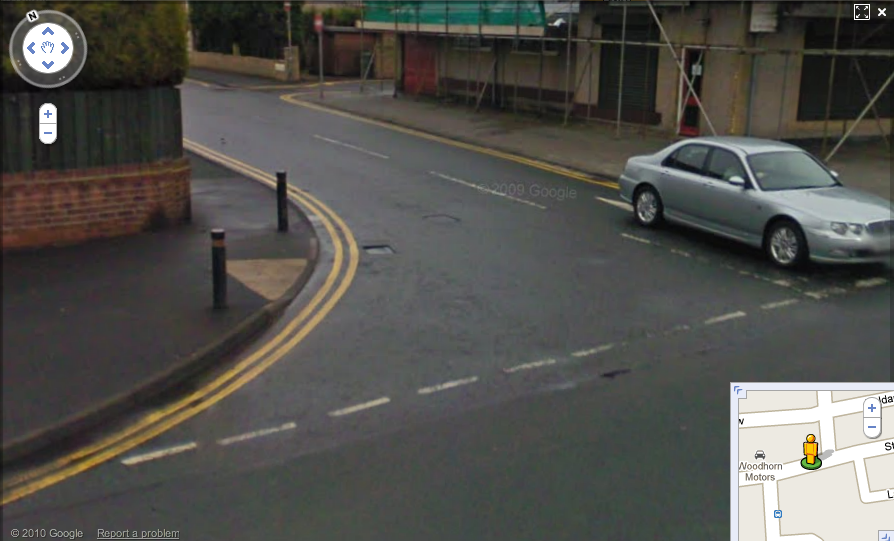 It's not a problem for me, because I know they're there. I take the bend a little wide on the way in, and pass between the two. But someone cycling along here for the first time could easily put a wheel on top of these hazards, and then go for a short slide across the road . . . and under an oncoming car. Splat.
So I was intrigued when I saw this post on Bike Portland about some Super-Mario-style graffiti that's recently appeared on bike lanes. One of these seemed particularly apt as a way of telling other riders about slip hazards:
Of course, putting your own markings on the road is probably committing some sort of offence (as if putting a pair of drains right on a bend is OK) . . . but what other sort of symbols do you think would be useful on the road?