Friday Bicycle Photo Caption Competition: Tandem Edition
Last week I did a stint on the CoBi UK John O'Groats to Lands End record attempt . I did just one day, which was about as tough as it gets. The two organisers Ed and Jack are doing THIRTY days of this, and a couple of my fellow galley slaves did three (respect!). While they were getting the Conference Bike repaired at its owners, Get Cycling in York , they had a play with some other unusual bikes, including this one: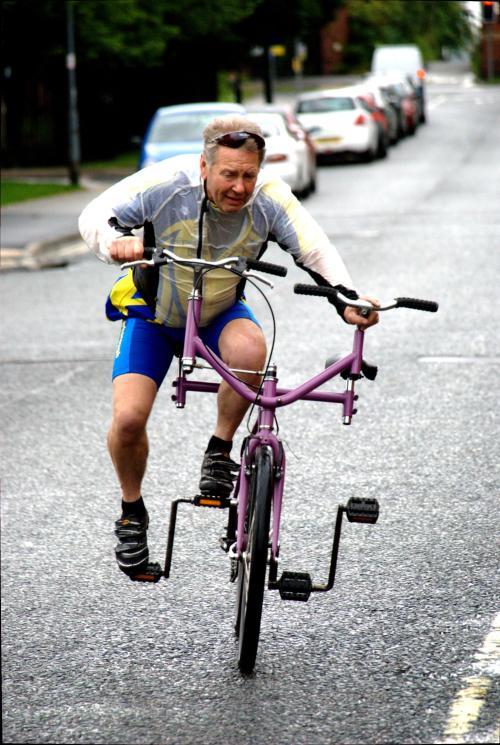 Keith is obviously struggling to control this bastardised beast of a bike. So let's help him with some witty captions for this photo.
As usual, we're offering a prize that money just can't buy for the best caption. First prize will be a day's pedaling the Conference Bike on it's way to Lands End. Second prize is TWO day's pedaling the Conference Bike.
Seriously though - check out the route, and if it's passing near to where you live, get in touch with Ed and Jack to volunteer your legs, a place for the team to sleep for the night, or the essentials of pasta and beer. These guys deserve all the help you can give!