Can You Identify This Folding Bike?
The thing with folding bikes is that each design has it's own foibles - where the folds are, what angles the hinges are set at, what size the wheels are. Stuff like that, which should make them all easier to identify than their more formulaic non-folding cousins.
So what's this one then?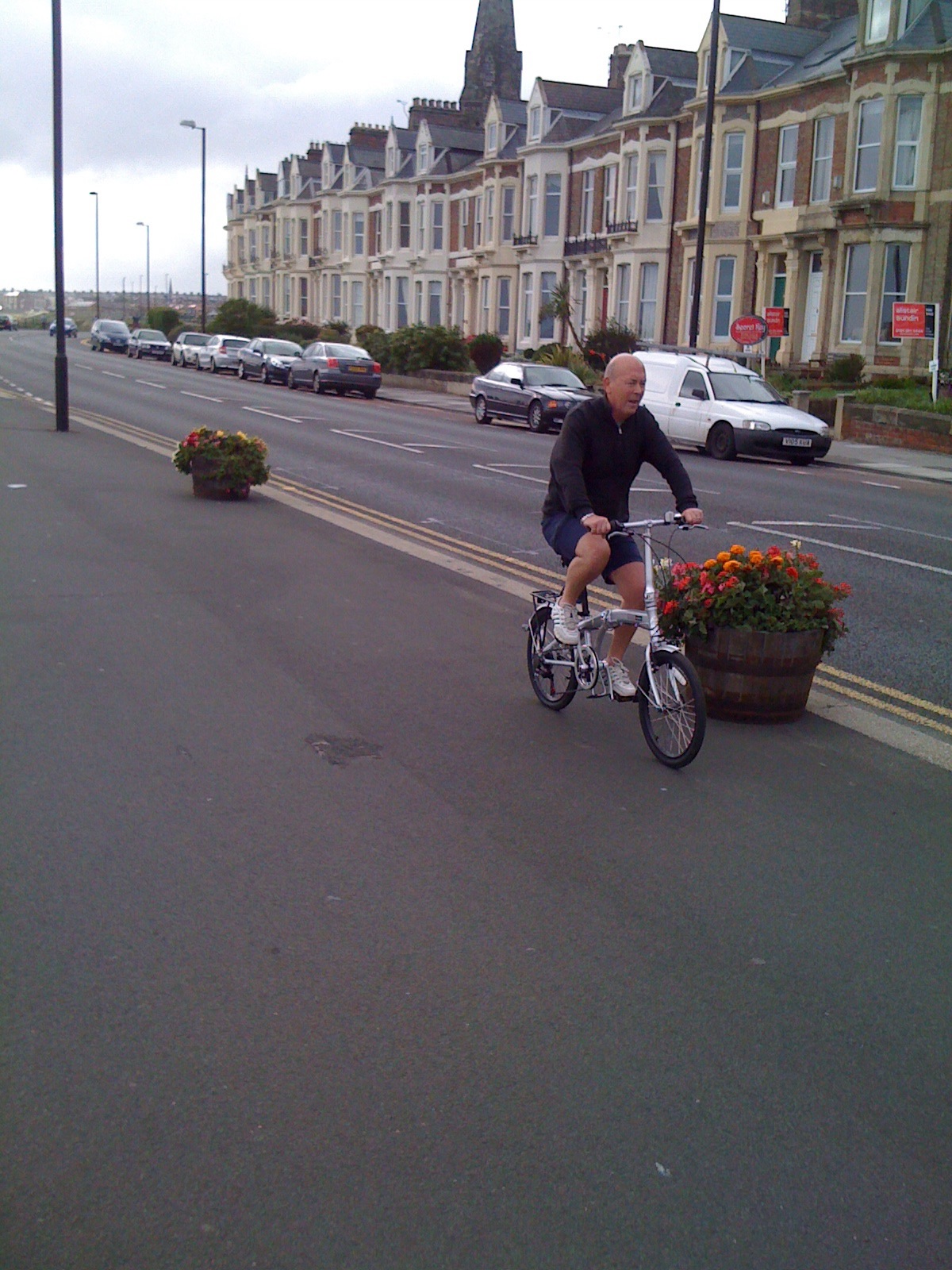 I'm no expert on folders, so can't look at this and say, "Aha - that's an xyz!", and the photo taken today with my iPhone while I was walking Huge Dalmatian along the sea front is too low on resolution to read the label.
Any ideas?