My Week On A Bike: Wednesday - A Yehuda Moon Sort of Day
It's getting toward the end of summer, and autumn is just around the corner. The weather has been showery over the last week - witness my having to get a lift home on Monday as my bike wasn't equipped with a snorkel. But it is still the end of summer - autumn isn't here yet. And the day was bright with hardly any wind. You'd ride on a day like that, wouldn't you? I just had to.
The thing is, I had three off-site meetings booked for the day. Two were with new clients, who don't necessarily know that I ride a bike - given the car-centric nature of our society and the embedded prejudices this has attached to it (7-series BMW = successful person with the world at their feet; bike = failure, probably just one-step away from destitution), I generally like to come out gently as someone who rides a bike, rather than just springing it on unsuspecting clients. Let them get to know me first as a person, and then introduce my bike. That kind of thing.
But like I said, it was a lovely end of summer day . . .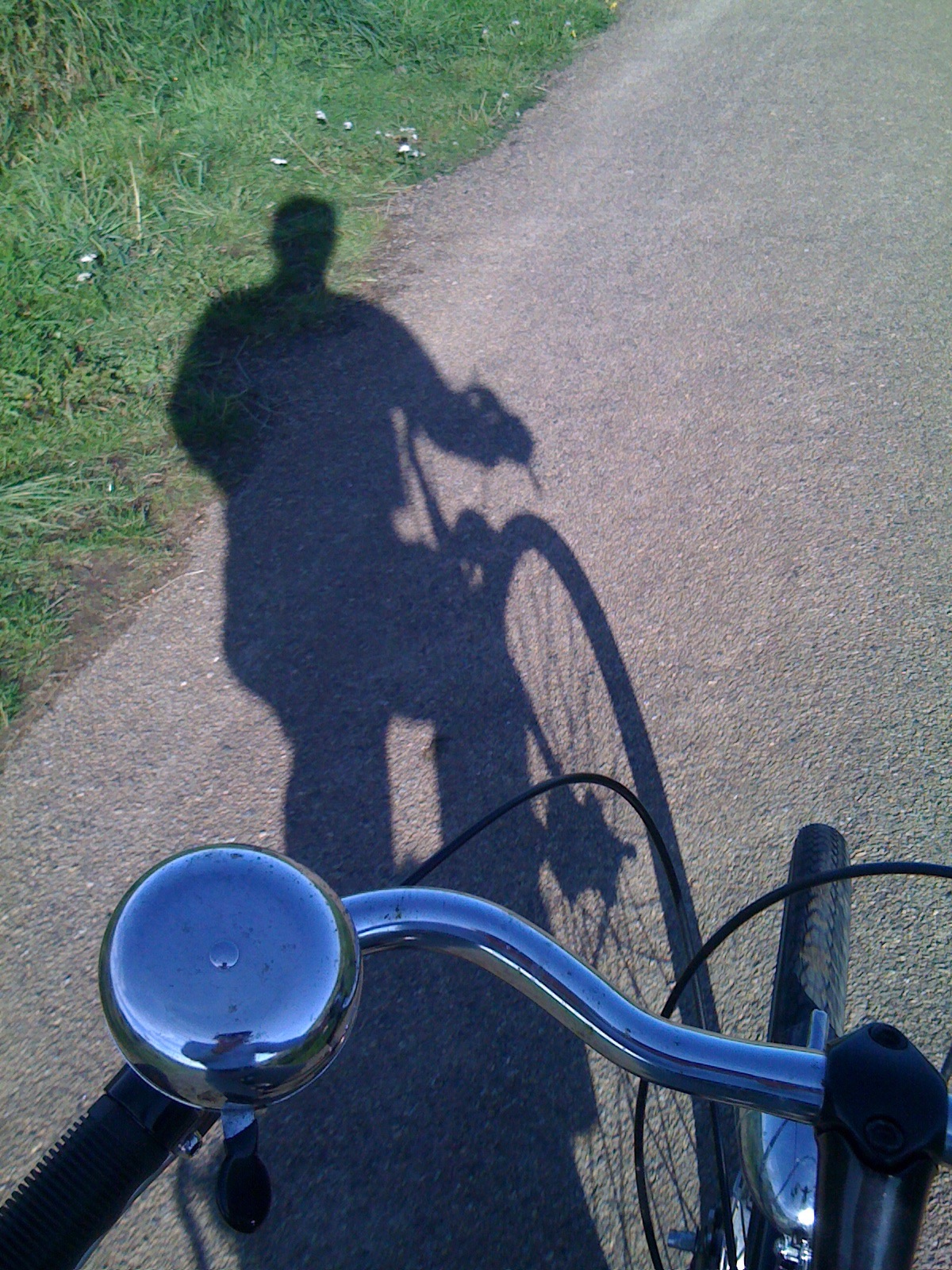 It was just the perfect day for ambling along sort of riding - the kind of day that if you work up any sort of sweat, you're just working too hard. The funny thing is that even just doing this easy pace, you can cover some serious distance . . .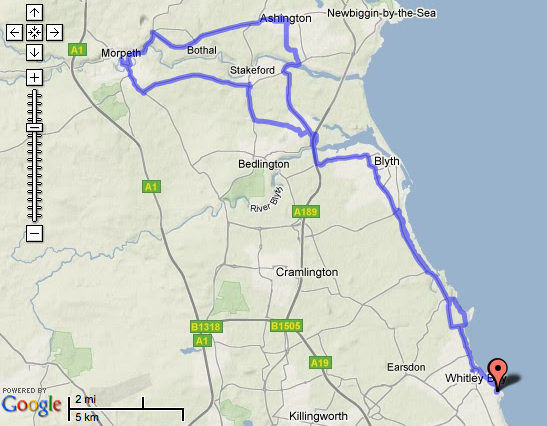 That's nearly 40 miles - aren't bikes amazing? You don't have to have some carbon fibre speed machine decked out with enough computing power to put a man on the moon, titanium-this and aero-that. Just a willingness to get there a little slower.
Not that wanting to ride fast just for the fun of it is a bad thing - I certainly like doing that some days. But last Wednesday was definitely a Yehuda Moon sort of day:
Oh, and those two new clients? One thought my bike was seriously cool. The other eyed me and my machine with suspicion - I guess you can't win 'em all!