Four Seasons In One Day
So here's my challenge for September - ride for every one of its thirty days. More to the point, ride to work for every one of the 21 days that I'm at work too. Now I know that some of you ride to work every day of the year, but for me this is quite a daunting prospect - it's a 30 mile round trip, and I have to go out & about meeting clients.
That means on most of those 21 work days I'll be riding in sensible clothes and on my sensiblest of bikes - Siegfried, the Pashley Roadster Sovereign. Apparently this weighs in at somewhere around 21kg. Coincidence? I don't think so!
Today was the first day - allegedly it's still summer, but I got to experience all four seasons on the bike today:
Setting off from home about an hour after sunrise, it was still winter cold. I was riding in a pair of jeans, shirt and lambswool jumper, but within just half a mile I was shivering with the cold, and extremely grateful for my gloves.
Then the fog came down (where did that come from?), like it often does here in the autumn . After a mile, I had to take my misted-up glasses off. After another mile, my jumper was starting to look distinctly wet. Time to stop and put on waterproofs. I also opted for the off-road Waggonways route to avoid the traffic in the fog.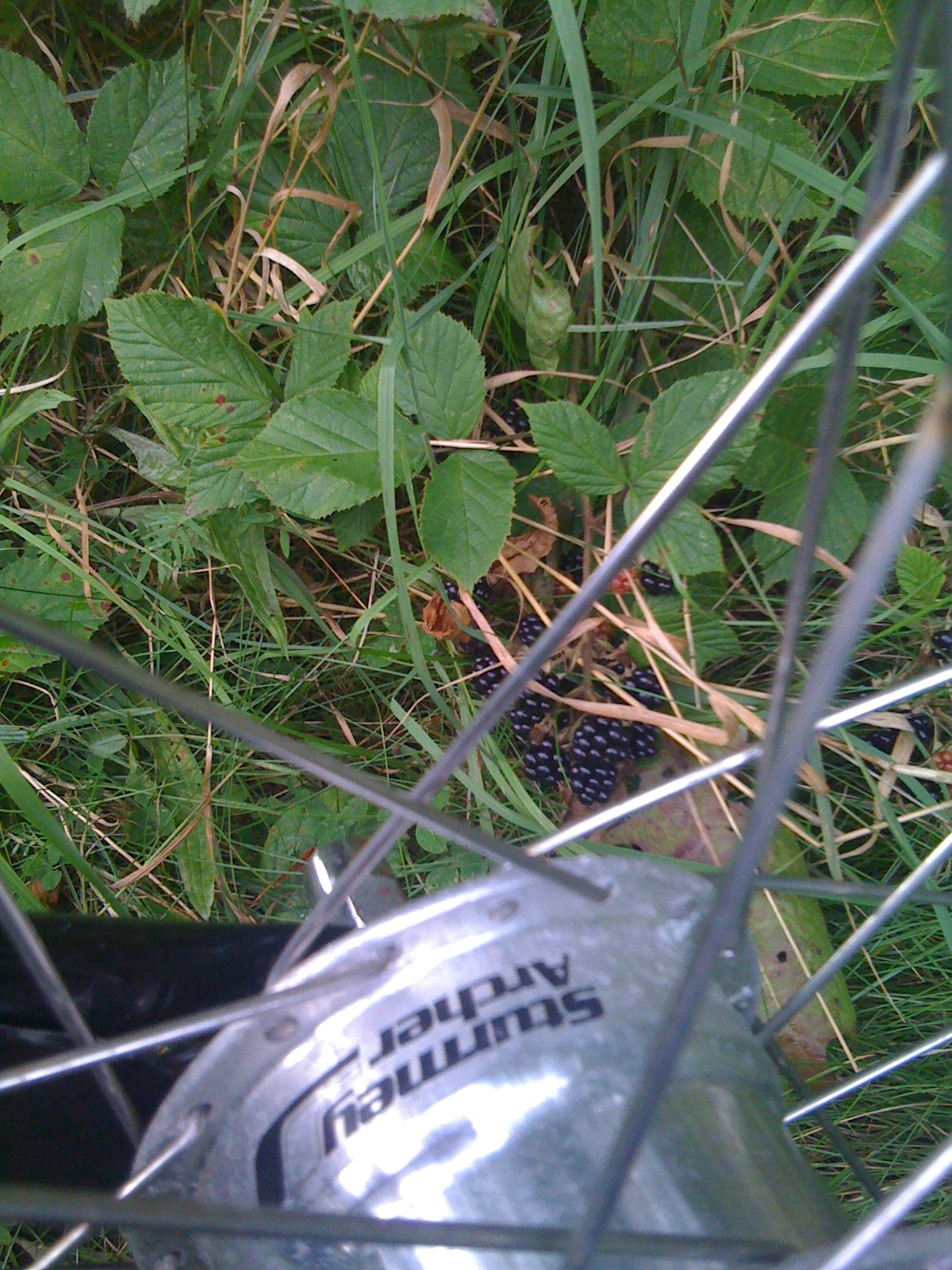 Five miles later, in Blyth, the fog lifted and the late summer sun came out. Within minutes I was roasting - time for another stop and getting rid of the waterproofs.
And the ride home felt just like spring so often does here - warm in the sun, but with a sea breeze straight from the Arctic.
Yep. We get a lot of weather here.
Workout:
Type:

Cycle

Date:

09/01/2010

Time:

17:32:35

Total Time:

2:30:00.00

Calories:

1461

Distance:

30 miles

Average Speed:

12 mph