Season of mists and mellow fruitfulness
A warm and pleasant day yesterday - a light mist when I set out from home (little more than a haze along the coast, if truth be known), but warming up to be one of those perfect days. Bright and sunny, warm and pleasant; neither hot nor cold. Just perfect.
Is this late summer or early autumn? Because whatever it is, it's my favourite time of year.
On the way to a meeting after lunch, I came across this: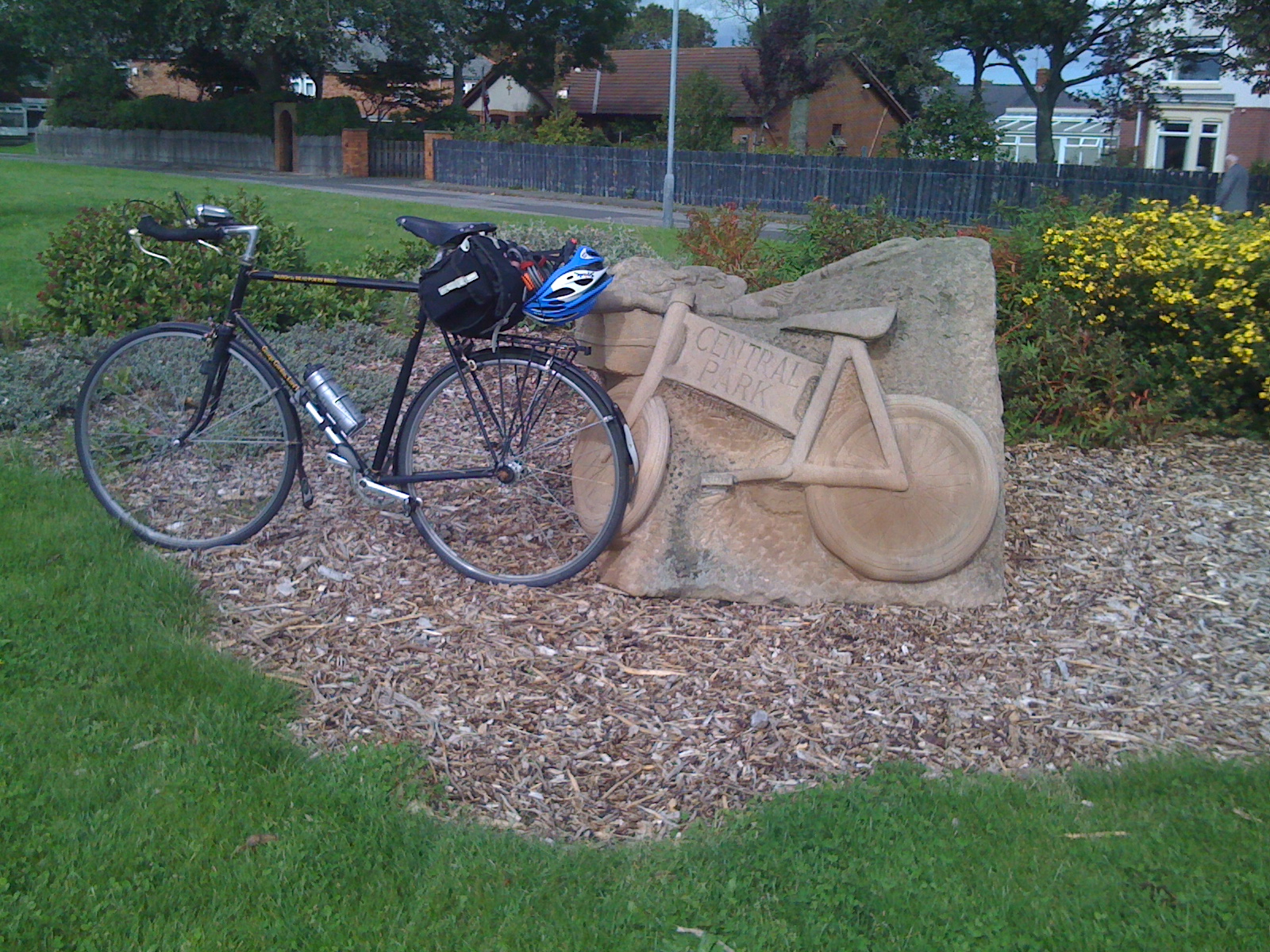 Yep - that's a bike even heavier than my Pashley (the more observant amongst you will notice that I'd not ridden the Siegfried yesterday).
Anyway, after the long meeting in Newbiggin (several coffees and hot chocolates-worth at Dinkys), I headed home along the cycle route parallel to the Spine Road. Something had obviously happened in the last few days here though, as I passed two cyclists who were stopped with their bikes leaning against the hedgerows.
Hat the broken down? Had they got flats?
No - they were just stocking up on one of life's treasures - blackberries. Best fruit ever? When properly ripe, you'd better believe it. I may have even stopped for a few myself on the way home tonight . . .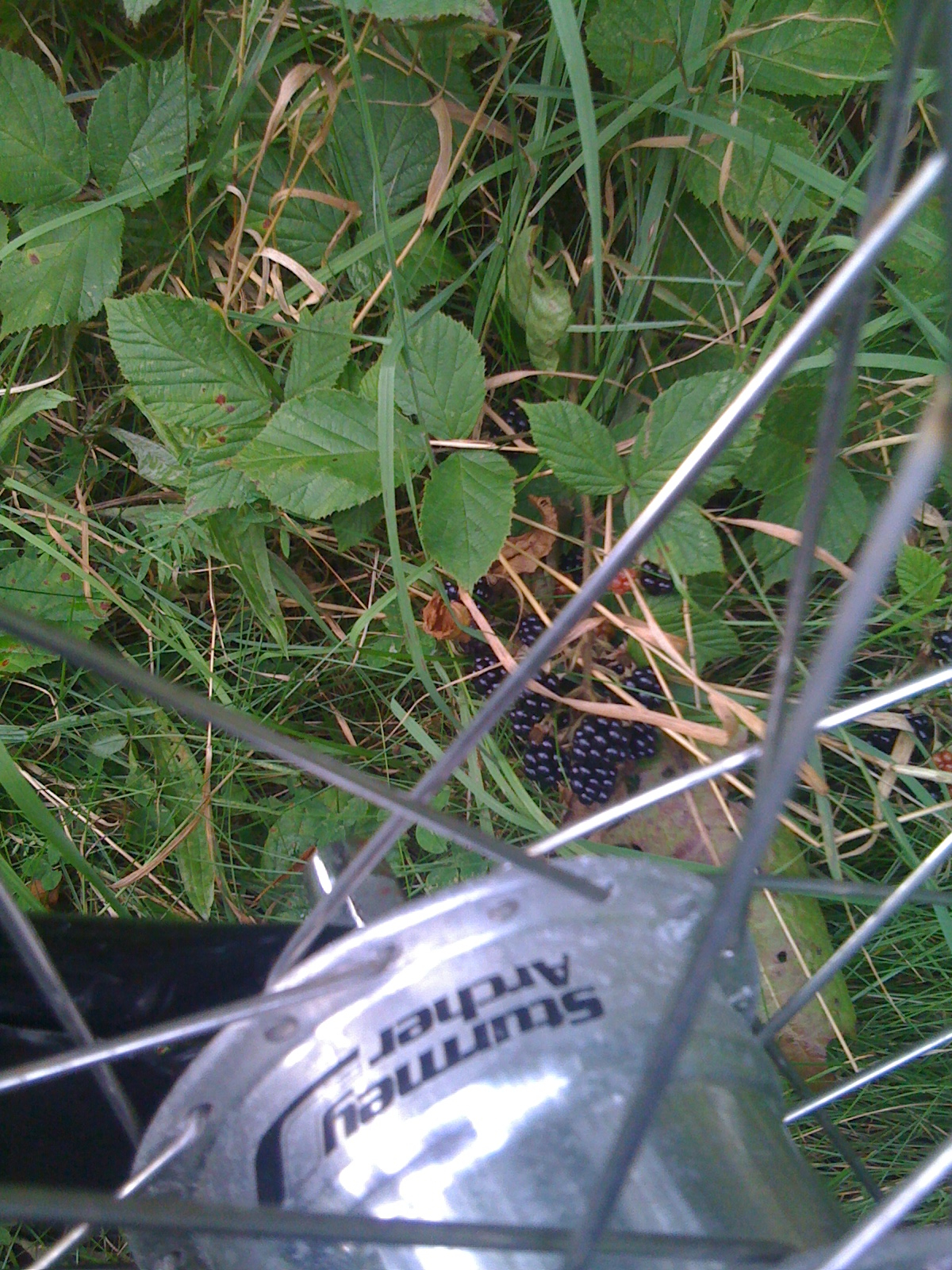 Wife also picked a whole load of these earlier in the week, and we'll be making blackberry vodka this weekend. Anyone want a sample?
Workout:
Type:

Cycle

Date:

09/09/2010

Total Time:

1:55:00.00

Calories:

1680

Distance:

33 miles

Average Speed:

17.22 mph