Escape From St Mary's Island
This afternoon, Daughter and I took an amble up the coast to St Mary's island. The weather was fine, and I seemed to remember that there's usually an ice cream van in the car park - what better excuse did we need?
When we rode across to the island, the sea level was still a good 10" or so below the level of the causeway. Glancing across though, I noticed that you could see the tide starting to flow across the rocks. But we probably still had lots of time, so we locked our bikes and set off to see if we could see some crabs, shrimps, fish and the other kind of stuff you find in rockpools.
We'd only been on the island about five minutes, and glancing up, I saw that the water level was now almost up level with the causeway. Eeek! Time for a quick exit!
We made it across without getting wet -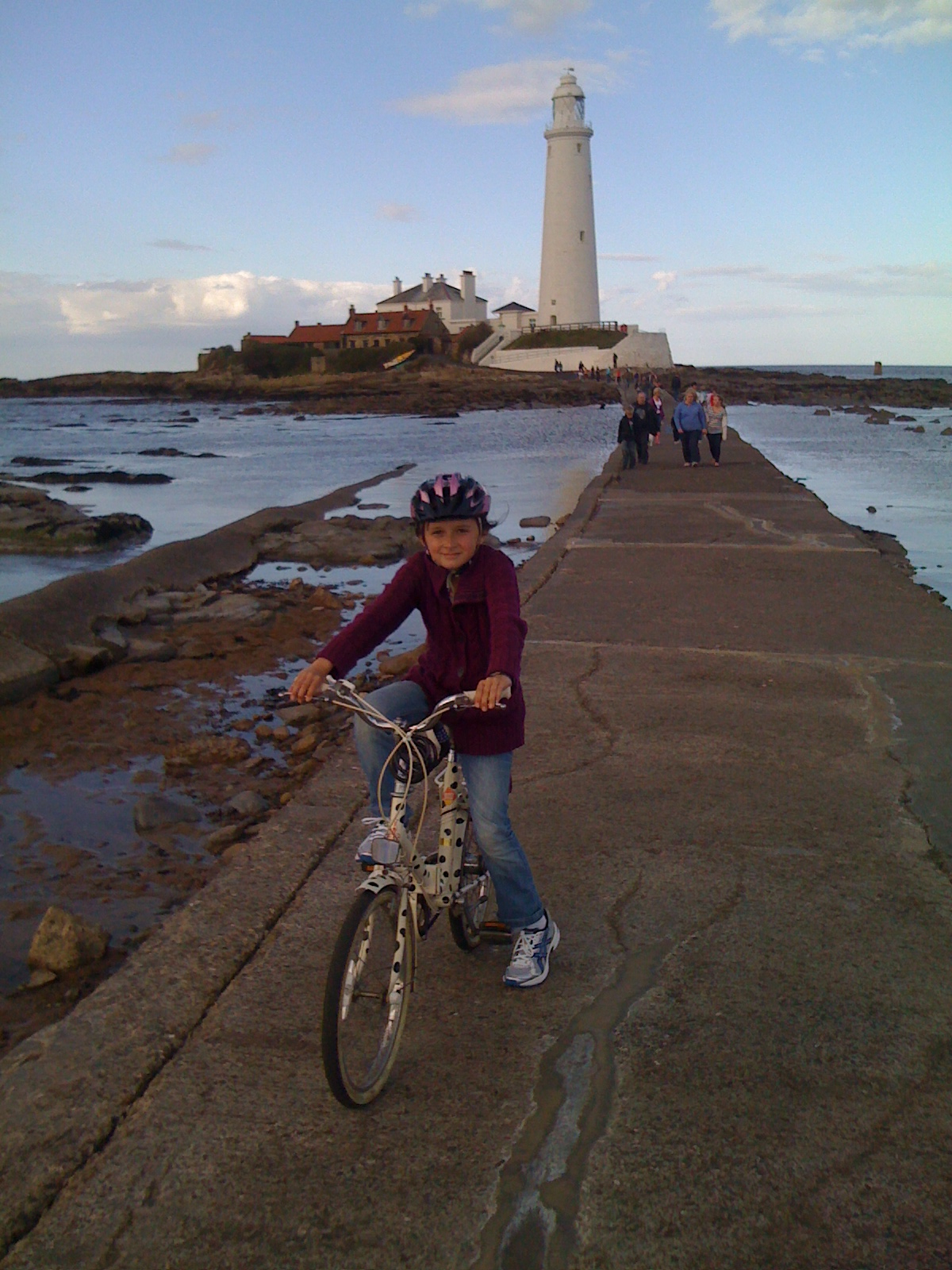 … but only just - by the time we'd got our ice creams, people were paddling to get back: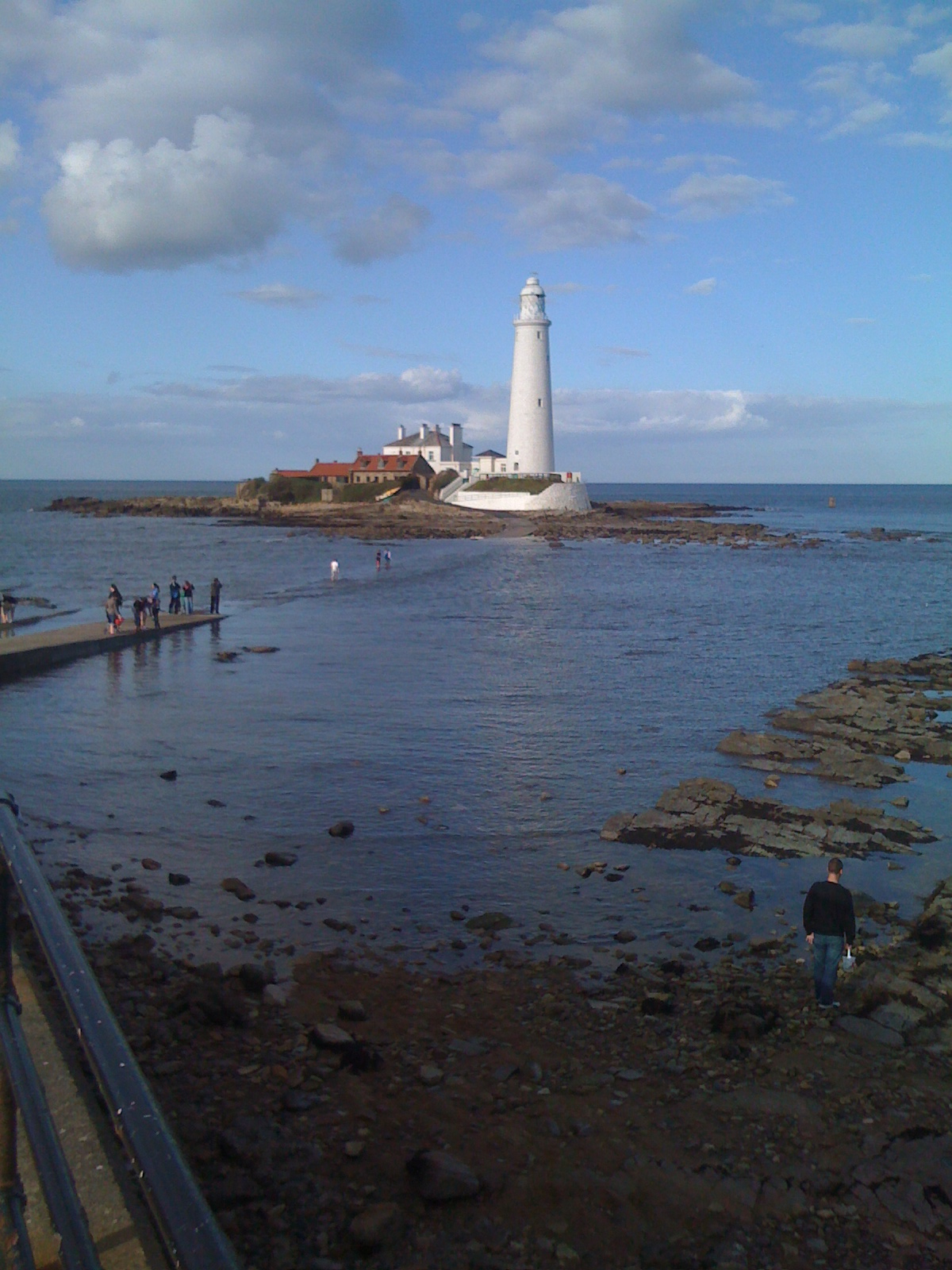 Wife was oddly exasperated when we told her about this when we got home. Wonder why?
Workout:
Type:

Cycle

Date:

09/12/2010

Time:

14:20:34

Total Time:

00:40:00.00

Calories:

195

Distance:

6 miles

Average Speed:

9 mph