Quick Igor! Throw The Switches, Now That The Storm Its Height!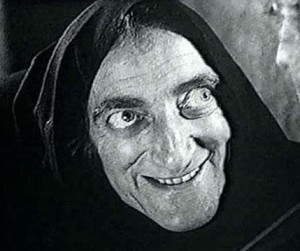 One of my clients runs a physiotherapy centre, and offered to take a look at my dodgy left knee - the one I injured before I did the Ironman. My default behaviour with injuries is to rest them, because that's what you get told when you go to see your GP about them. Mind you, these are the same GPs who look shocked that you take any exercise.
I also generally avoid letting doctors get anywhere near my knees because their diagnostic method always seems to involve yanking my kneecap to one side and then acting all surprised when I use some of the more colourful words I know.
But this session at Synergy Healthcare was completely different. Diagnosis with an ultrasound scan, followed by electrostimulation (or whatever you call this) for 20 minutes or so: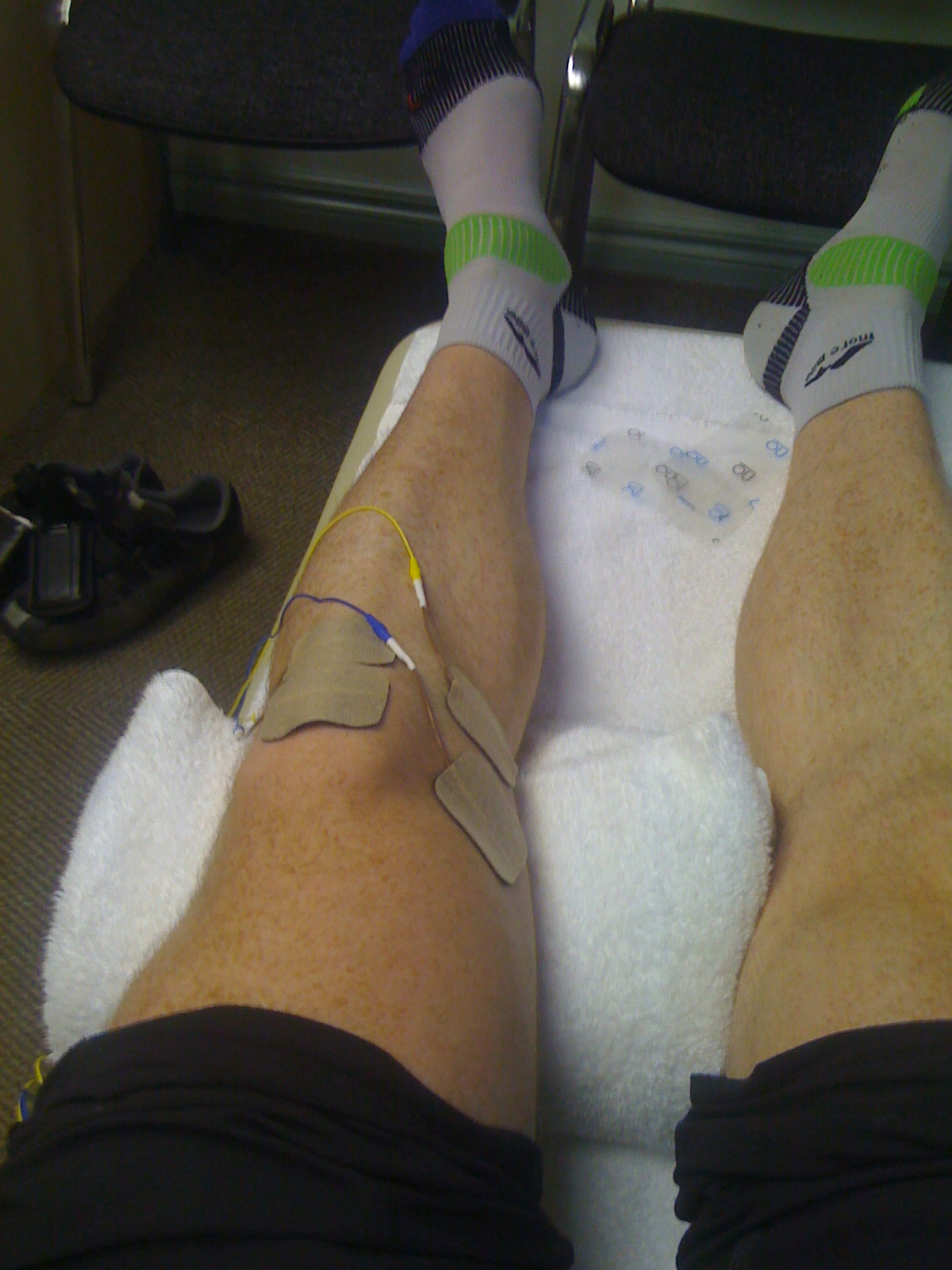 And how did it feel? Distinctly uncomfortable while it was being done, but nothing like the pain of getting a deep massage on the knees. And after . . . it initially felt like I'd been given a local anaesthetic to the knee, but by the time I'd ridden home on the wings of a coming storm (crosswinds at first, then a roaring tailwind - woooo!), it was like I'd got a whole new knee.
So whaddya know - go and see an expert with a whole bunch of fancy equipment, and you sometimes get results!
Workout:
Type:

Cycle

Date:

09/13/2010

Time:

17:30:15

Total Time:

1:58:00.00

Calories:

1723

Distance:

32 miles

Average Speed:

16.27 mph