Perpetual Motion Machine
Yesterday it was WINDY. The sort of windy that gets weather warnings, and people writing into the Met. Office saying that they've heard there's a hurricane on the way.
OK, so not THAT windy. But definitely more than just breezy. It was forecast to be blowing from the west at 25-35 mph in time for my ride to work. That would mean 8 miles of crosswind; two miles of killer headwind (up hill for extra points), and then another four miles or so diagonally into it.
So, which bike to ride?
Byron - fixed wheel? Just grind it out, grin and bear it?
Christine - road bike? Tuck down low, work all those gears and spin it out?
Siegfried - Pashley roadster? Aerodynamics of a brick (sideways, and probably with a parachute), but lots of weight, which might be an advantage with those crosswinds?
Being indecisive I posed the question to Twitter, where SingletrackM1nd referred me to this piece on the physics of riding fixed wheel (click through for the pdf he references). Apparently it's just like I've always thought - fixed wheel bikes really are perpetual motion machines , and so Byron was the obvious choice for my ride.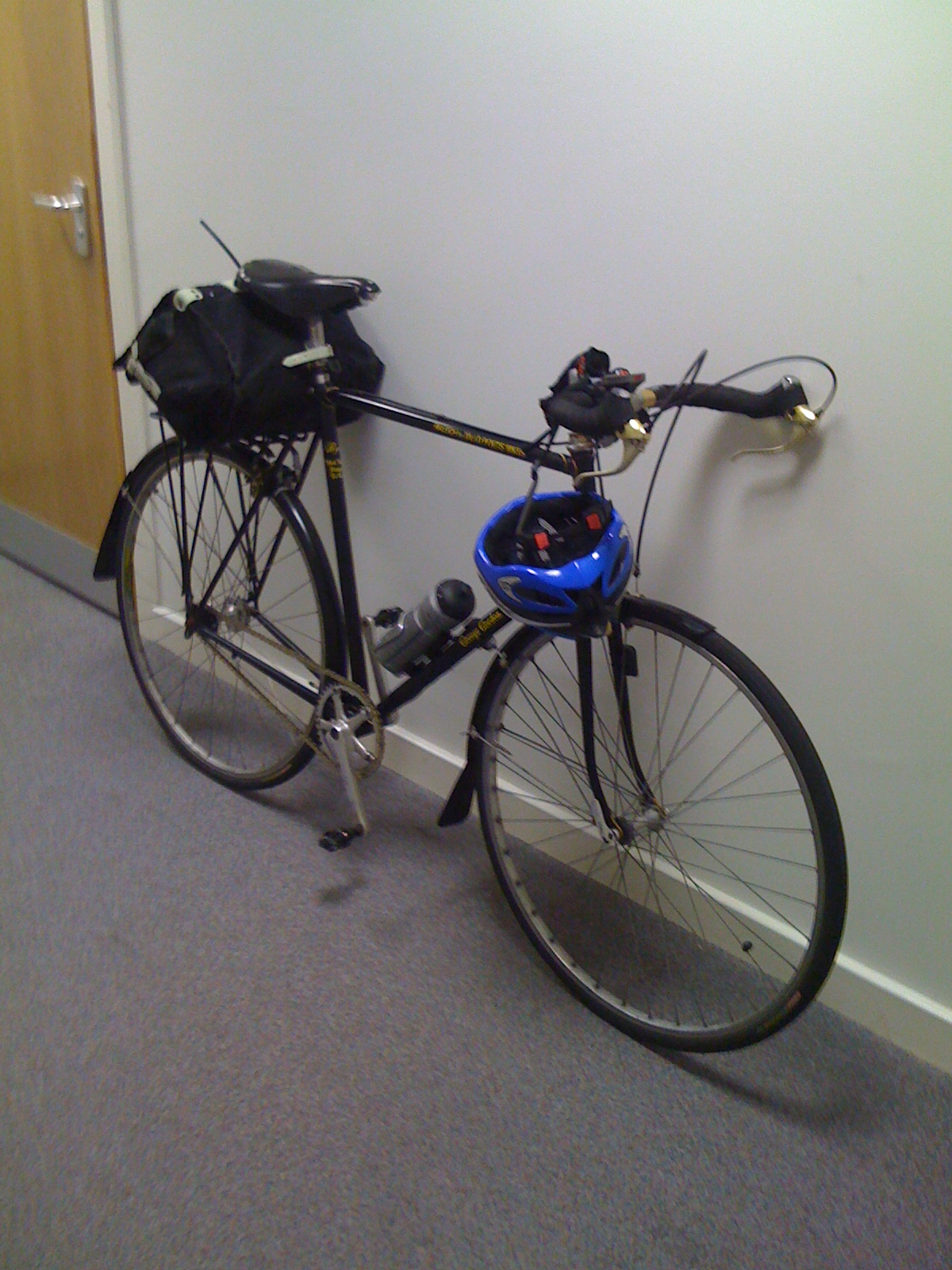 The ride was . . . challenging. But it was good to be sticking two fingers up to the first and second laws of thermodynamics.
Workout:
Type:

Cycle

Date:

09/15/2010

Total Time:

1:50:00.00

Calories:

1339

Distance:

29 miles

Average Speed:

15.82 mph