We Don't Serve Their Kind Here
Remember that scene in Star Wars, where Luke, Ben and the droids go into the bar, only to be told,
"Hey! We don't serve their kind here - they're droids!"
Well how about this at McDonalds, which I found on Youtube this evening:
You see, they wouldn't serve someone on a bike at the drive-through window for "health and safety" reasons.
Ironic from the company that will McHappily up-sell you a single meal that's got 107% of your recommended daily amount (RDA) of calories, 130% of your RDA for sugars, 143% of your RDA for fats, and 133% of your RDA for saturates in it: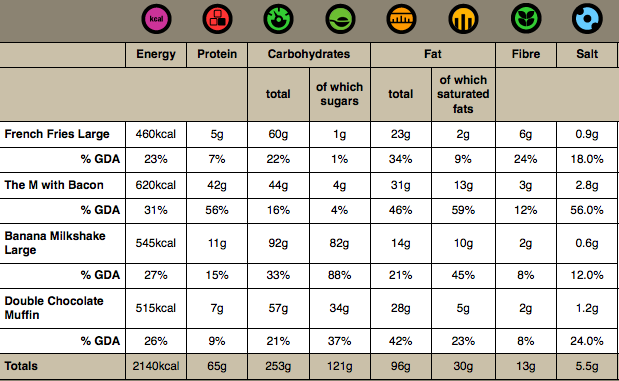 This is the same company that seems to target children with its advertising. Indeed, the only regret you could have is that they don't seem to offer wafer thin mints on the menu. Which then gets me wondering if with a little clown make-up, maybe Mr Creosote could be the next "face" of McDonalds.
Bon appétit!