Can You Hear People Speaking … Norwegian?
Today I wimped out.
I'd been awake since about five - kept awake by the sound of the wind and the waves. When I got up, this was the view out the front of the house: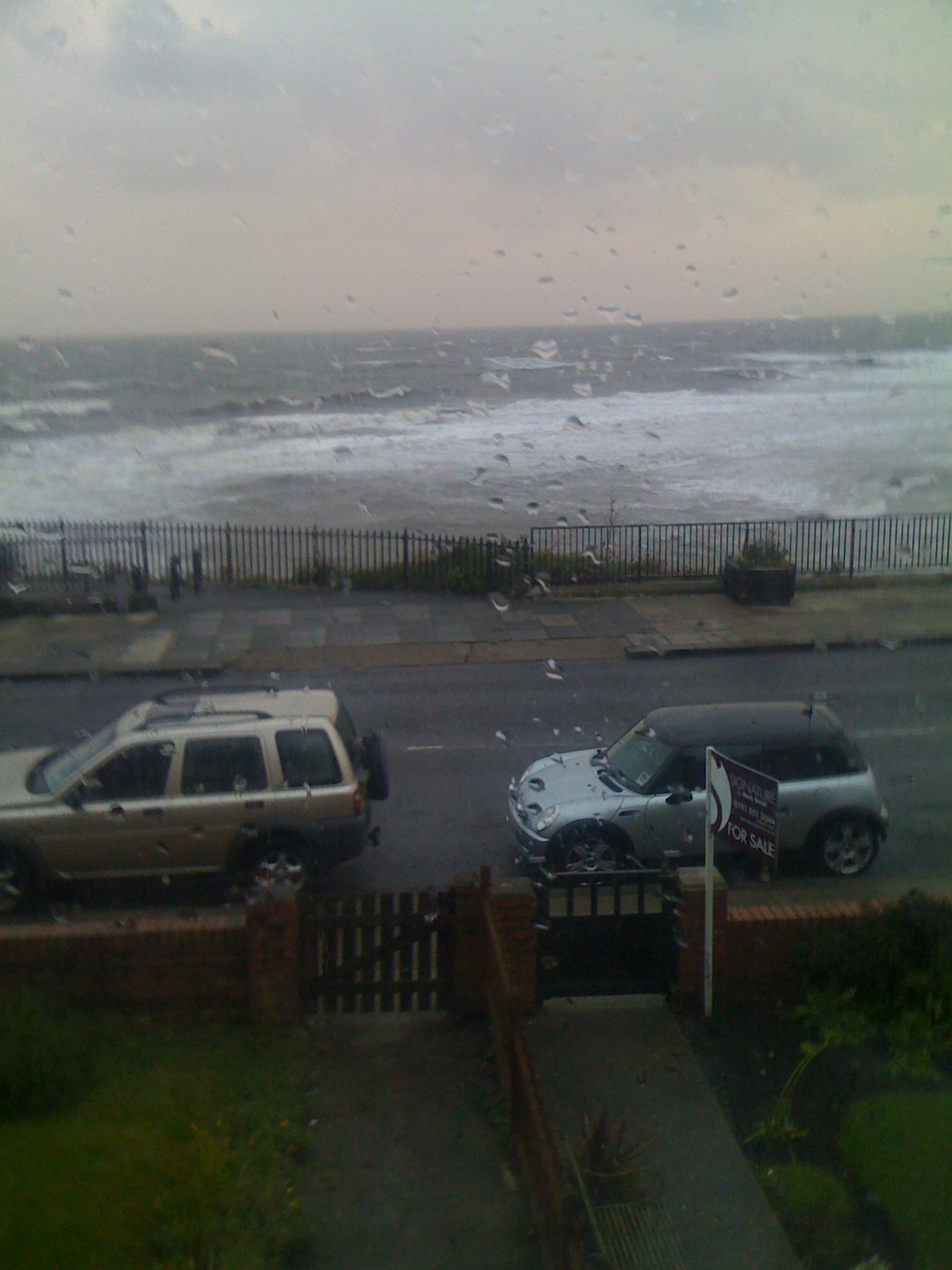 But I'm not one to let a bit of weather put me off, so I got my bike out and set off.
I only lasted a few hundred yards or so though - the wind was fierce and gusty. After being blown across the road a couple of times I decided that discretion was definitely the better part of valour. With the wind blowing like this from the North East, I swear I could hear what people were discussing in Oslo!
So I drove into work. Two things happened with this -
I followed the routes I'd take by bike, almost as if I were on autopilot
I felt just so lardy all day. I'm starting to think it's true - cars do make you fat!
Workout:
Type:

Cycle

Date:

09/24/2010

Time:

13:10:59

Total Time:

00:03:00.00

Calories:

15

Distance:

0.31 miles

Average Speed:

6.21 mph