Quiet Roads
I've been playing some more with the Bike Hub app , and loving it more and more - especially for those short-ish trips that are too far to walk, but just perfect to ride in almost no time at all.
These are the trips that are probably quicker by bike than driving - if only you knew the quiet roads that make riding a bike a real pleasure, rather than an exercise in all-round vigilance and motorist eye-balling.
For example, my trip today to fetch Daughter from her drama club. The route I've always taken from our house to Tynemouth is along the sea front.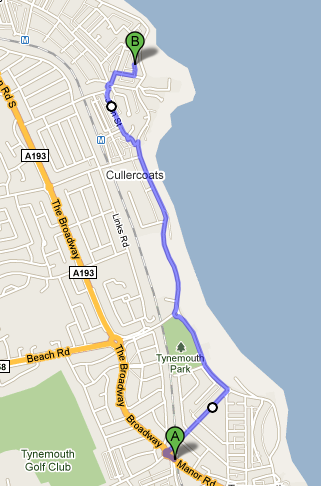 It's a route that makes perfect sense when you're driving. And you get a great view for most of the journey: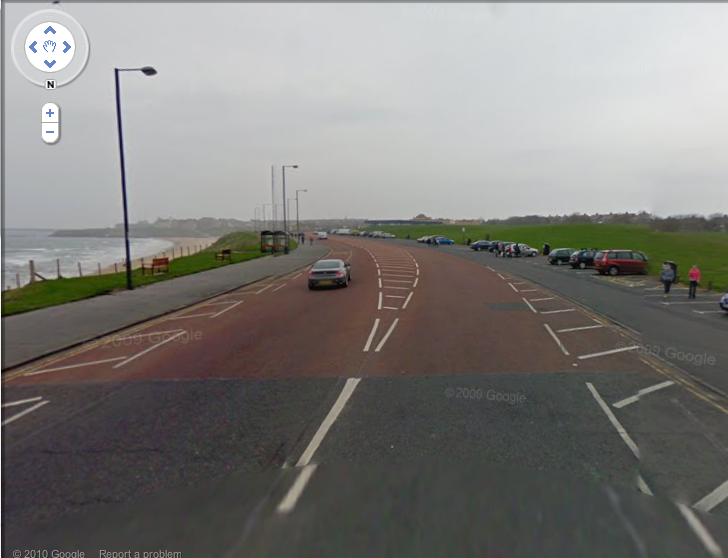 But that road is part of the problem when you're on a bike. It's seriously wide, which seems to discourage drivers' perception of their speed. Yet at the same time, they're loath to use the road's width to give you room when they overtake. AND there are two pelican crossings where the road narrows to the extent that drivers really shouldn't try to overtake. Guess what they do, unless you're really assertive with your positioning?
Bike Hub's app came up with this alternative route for me: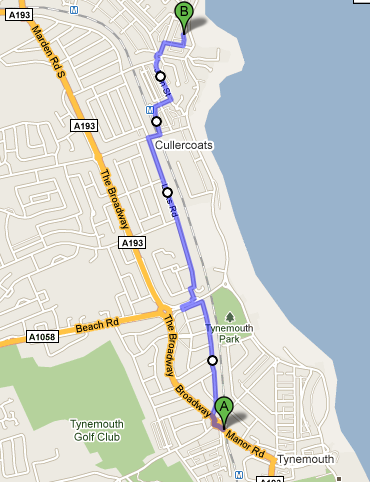 It's a little shorter than my original route, but takes quiet residential streets - several of which I'd never before used at all, despite living here for 13 years now: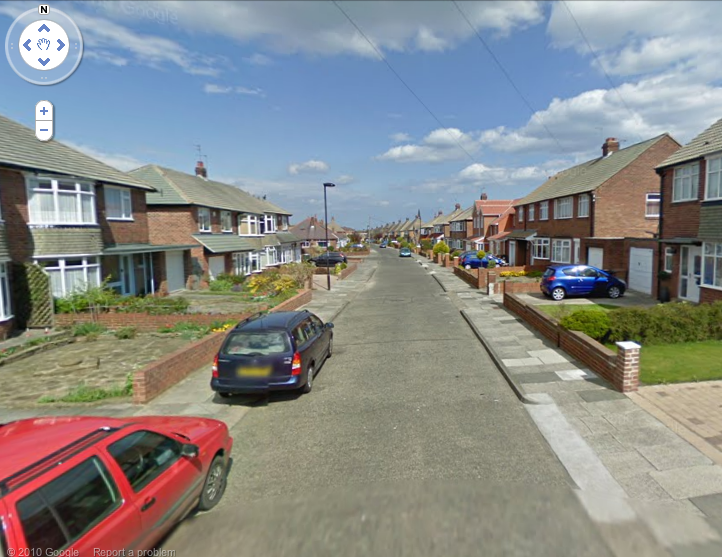 True - the view's not as impressive. But we only saw about half a dozen cars being driven on the whole of the journey home, and those houses on either side did a reasonable job of providing some shelter from the wind that's still howling down the sea front.
Workout:
Type:

Cycle

Date:

09/25/2010

Time:

11:08:46

Total Time:

00:40:00.00

Calories:

292

Distance:

7 miles

Average Speed:

10.5 mph