Highlights of Blyth's Superb Bike Routes
Yesterday I was early for work, so I thought I'd explore the traffic-free bike routes through Blyth - just to see if there was a route that was comparable with my current one in terms of speed, but a whole lot more pleasant. Here's what I discovered.
1. The council has thoughtfully installed these barriers along the path: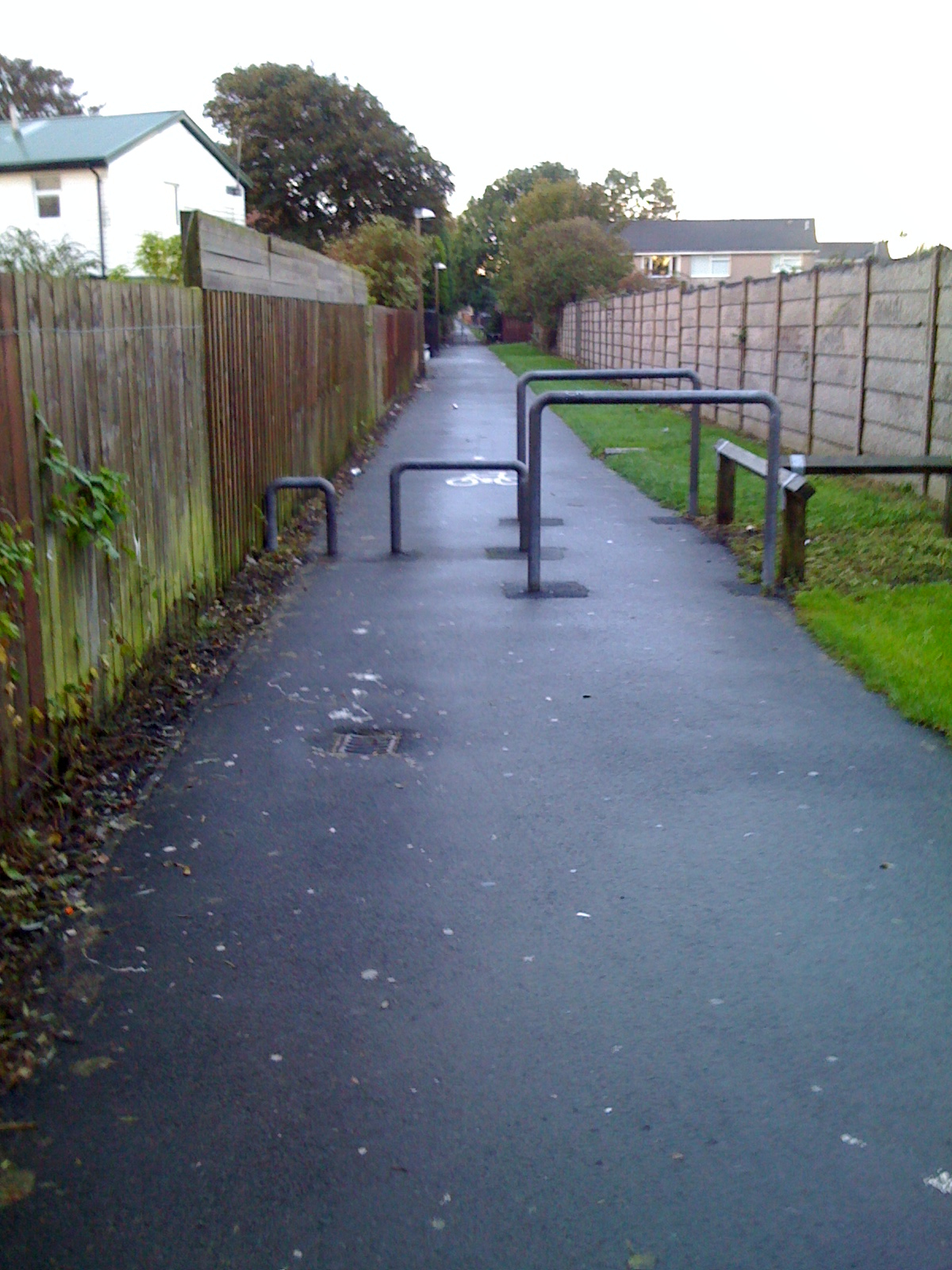 I can only assume that this is because their research shows that cyclists love nothing better than to practice their low-speed bike handling skills (you get extra points for getting through without putting a foot down), or that in a bid to help Blyth cyclists stay fit, they're adding more of a stop-start workout to people's trips.
2. More of the same . . . but with added steps!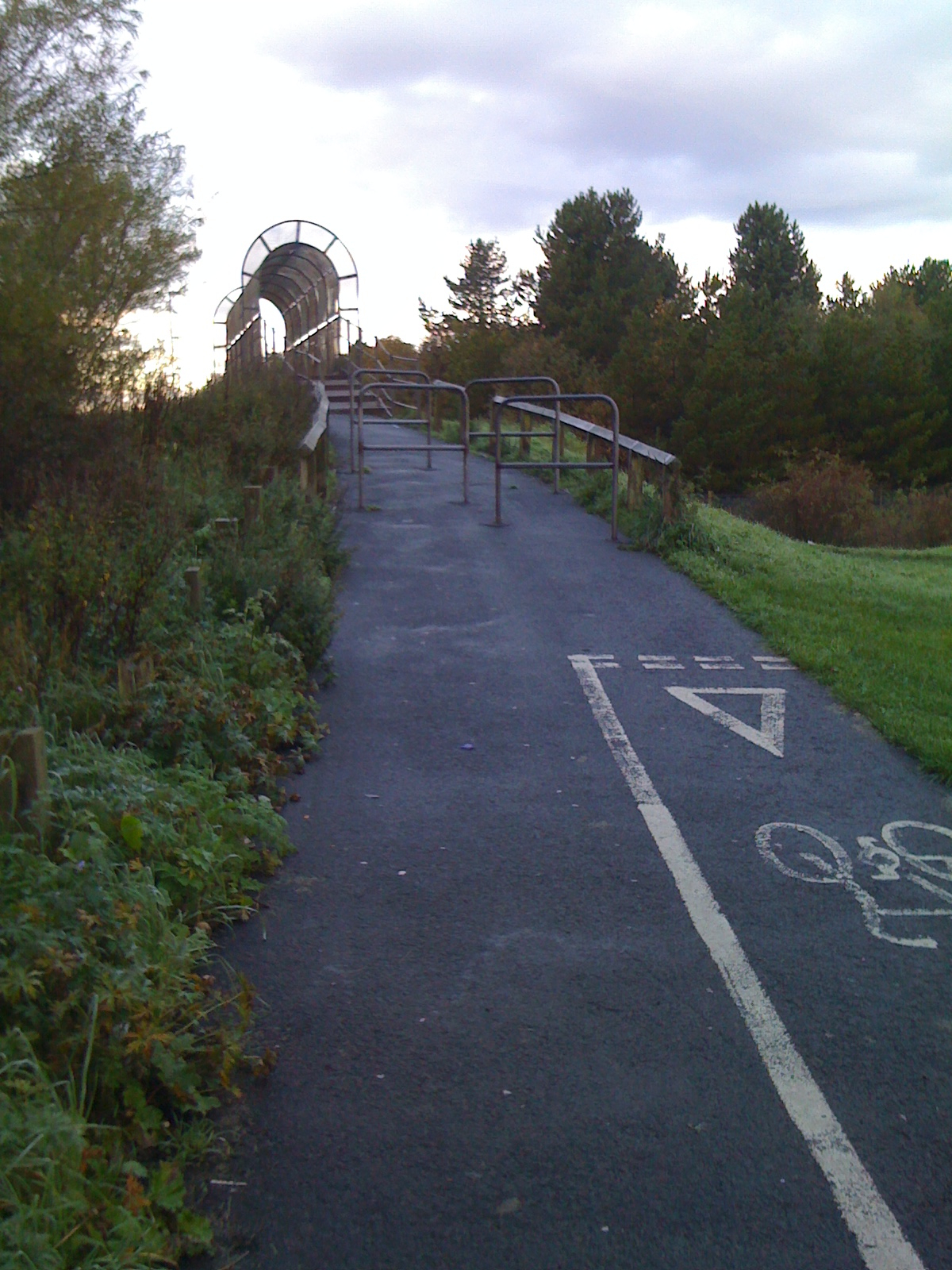 This is a bridge that goes over what looks like it was once in the dim and distant past, one of the waggonways. But there's no traffic passing underneath now. Still, it's nice that the raised bridge with its steps and railings has been left in place!
It was soon after this, that I decided I was better off on the road - traffic-free cycling through Blyth is a total mess.
Do you have a favourite route that's "designed for cyclists" that you'd avoid at all costs?
Workout:
Type:

Cycle

Date:

10/04/2010

Total Time:

2:40:00.00

Calories:

1558

Distance:

33 miles

Average Speed:

12.37 mph