Autumn Leaves
Today was a day of mist. Mist with pretensions of fog. The kind of weather that gets you distinctly damp over a few miles riding, and leaves the roads wet. Not foggy enough to slow the traffic down, so the sort of weather where you still need eyes in the back of your head.
Or I wish I did have eyes in the back of my head - with the water on the tarmac, a full-on look over my shoulder (the "I'm looking at you, and YOU know I'm looking at you" look) upset the balance of the bike in Blyth and induced a moment's heart-in-mouth pause in my progress. A sideways skip of the back wheel that was probably unnoticed by the driver behind.
And then riding home there were these things all over the path: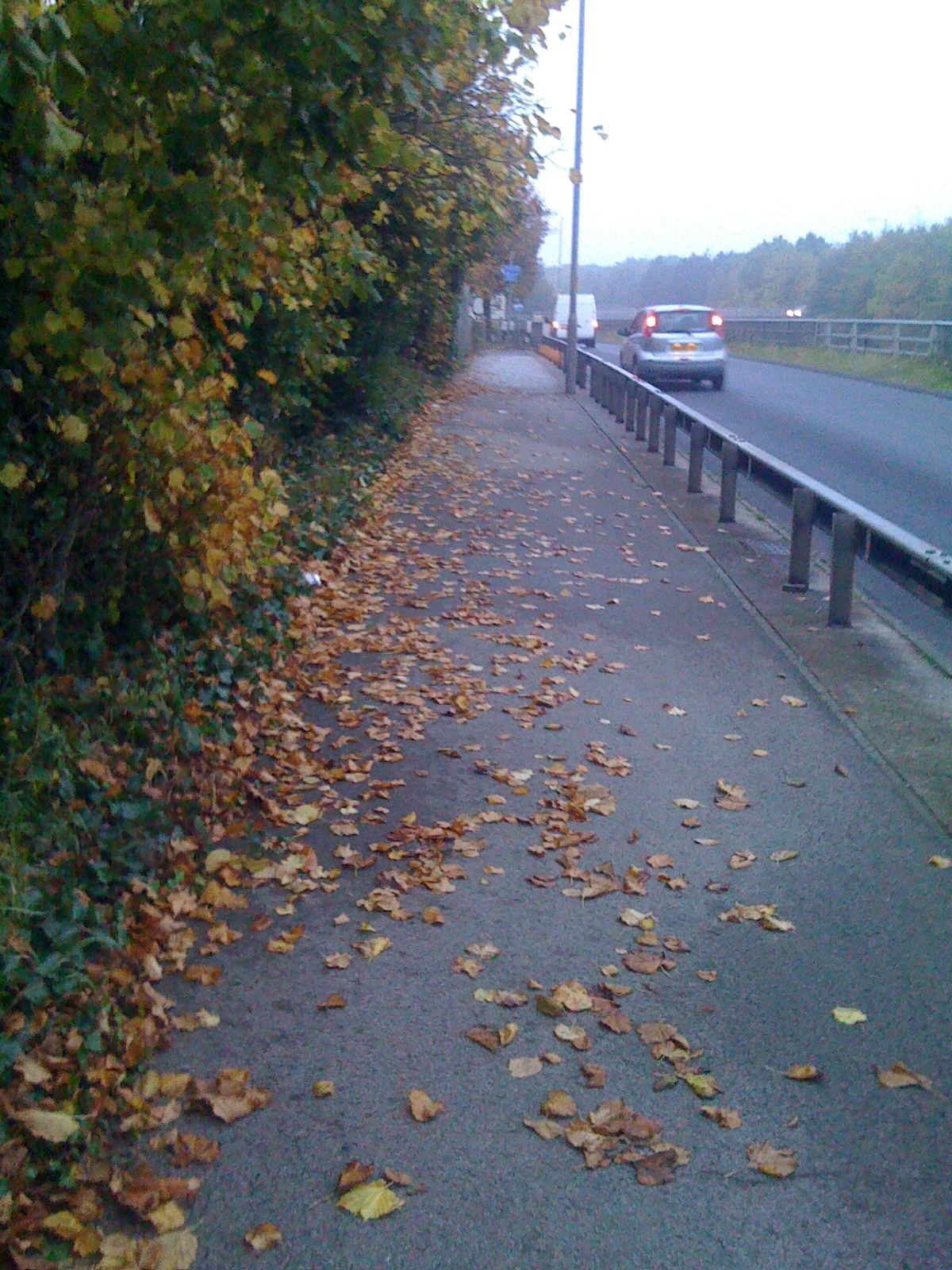 The train companies have bad experience of these things. They did their best to catch me out on bends and junctions too. But I was wise to their game and got home delighted with the official onset of Autumn.
Workout:
Type:

Cycle

Date:

10/08/2010

Time:

20:01:26

Total Time:

1:45:00.00

Calories:

1534

Distance:

29 miles

Average Speed:

16.57 mph