Oi! I've Just Cleaned This Bike!
The fields I pass on the way to work are getting ploughed at this time of year - there's probably some farmerly reason for this. Something to do with crops and agriculture and stuff like that.
Anyway. After a hard day's driving a tractor up and down a muddy field, Mr Farmer drives it home along the road. Naturally, the mud adhering to his tyres gets splattered all over the road. For the past week or so this hasn't been a problem - the weather's been dry, so the mud just gets compressed to form dry hard bumps on the road surface.
But today it rained just before dawn, and all that mud had softened up. Yuck! First up there's the problem that this makes things slippery and a bit worrying. Then there's the fact that even though my bike has full mudguards (and Bikehugger buddy flaps), this was still a hygiene problem - the mudguard clearance is four fifths of nothing, so every time I hit a muddy patch it got caught on the mudguards, and then squeezed out by the tyre to splatter the frame.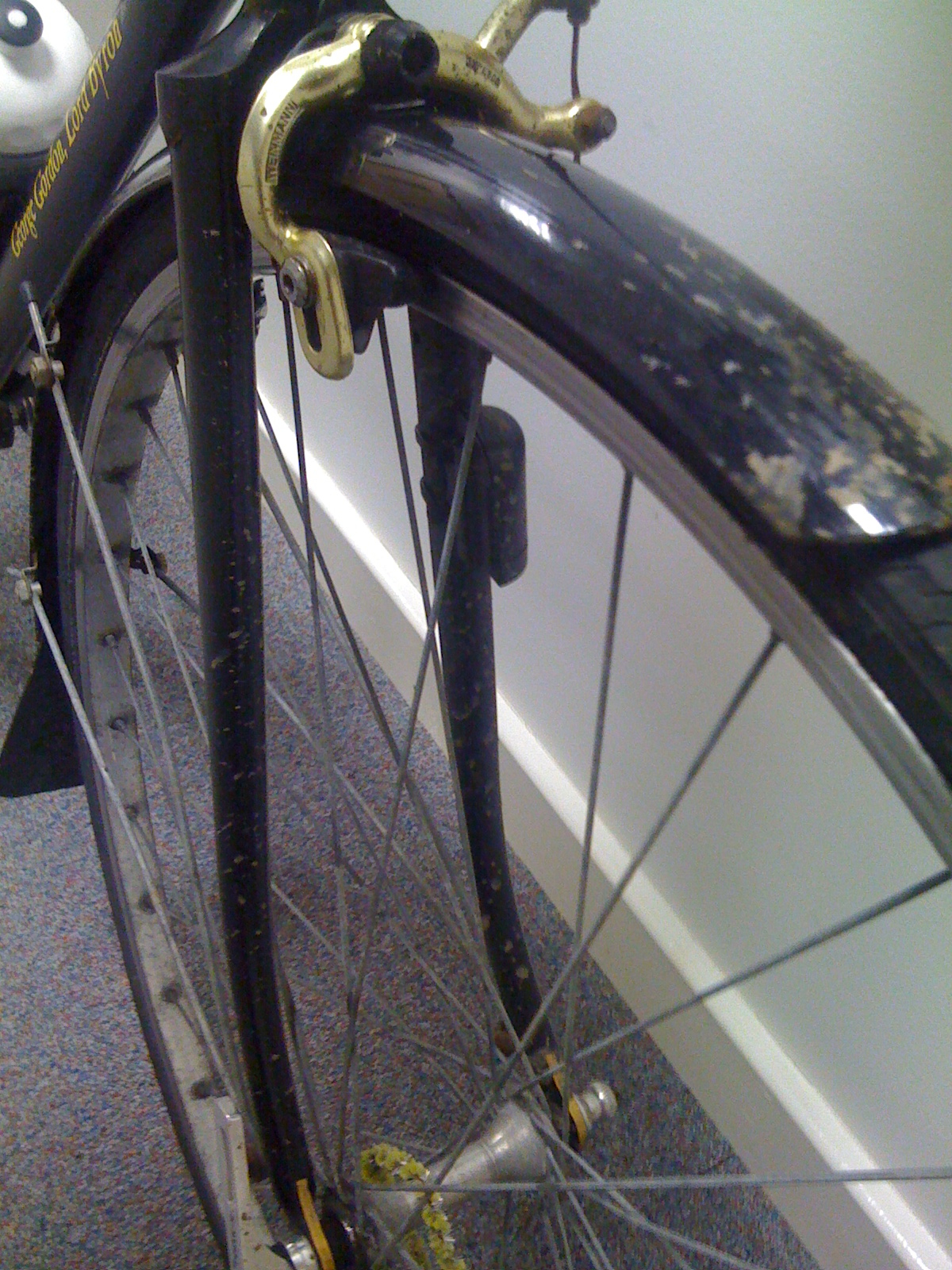 OK - I'm sure some of you would consider this perfectly clean. But I DO like a shiny bike - things to do this weekend: Clean the bike again.
Workout:
Type:

Cycle

Date:

10/14/2010

Time:

18:44:05

Total Time:

2:00:00.00

Calories:

1753

Distance:

35 miles

Average Speed:

17.5 mph