From Whitley Bay To The White House
That's the milestone I passed today. According to Google Earth, it's 3,540 miles from my study to the Oval Office, and that's how far I've ridden this year.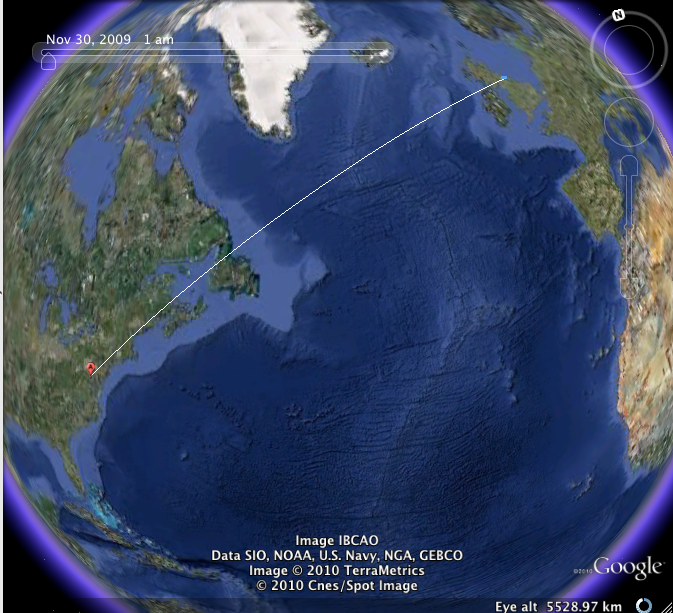 So how far can I take it this year? November looks like being a full commuting month (call it 6-700 miles) plus I'm riding from Edinburgh to Newcastle next weekend (130-ish miles), and there's the threat of a Winter Solstice C2C (140 miles). Commuting for December looks a bit thin though - probably no more than 250 miles because of holidays that I've got to take.
I reckon somewhere around 4,500 miles is where I'll end up - 50% further than I've ridden in any other year. That's almost enough to get me as far as one of my bucket-list items - Monument Valley. How cool would that be?
Workout:
Type:

Cycle

Date:

10/29/2010

Time:

18:01:40

Total Time:

3:28:00.00

Calories:

3038

Distance:

61 miles

Average Speed:

17.6 mph