Christmas Appeal - A Cyclist Needs Your Help

In March this year, cyclist Donald MacLeod was hit by a car, suffering serious injuries. He's probably going to need care for the rest of his life.
The issue is complicated by the fact that the driver & passengers of the car involved claim one set of circumstances (which puts the fault on the cyclist involved), while the forensic evidence from the scene of the crash and the car involved indicate a different set of circumstances - which puts the fault on the driver.
With this conflict, there is no clear indication of fault and the matter is likely to take considerable time for the courts to sort out.
In the meantime Donald needs care and his immediate family need support.
I sit next to Donald's brother-in-law at work. His wife is best-selling author, Janet MacLeod-Trotter. She's written over a dozen books, in the historical fiction / romance genre.
But Janet's latest book, The Vanishing of Ruth is something completely different.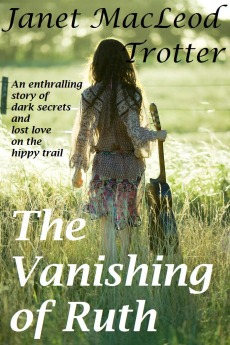 Firstly it's based very closely on Janet's own experience (recorded in diaries) of doing the overland hippie-trail from London to Kathmandu, a mysterious disappearance, and the echoes this has caused in the intervening years (so it's no Aga-saga!). From the book's back-cover blurb:
"1976: friends, Marcus and Ruth, go missing in Afghanistan during an overland bus trip to Kathmandu. A generation later, Ruth's niece Amber, haunted by the disintegration of her family, determines to get at the truth of their disappearance. Was it murder, as her father suspected, or a suicide pact as the police believed?"
Secondly, and more importantly for you, all profits from the sale of this book will go to help care for Janet's brother, Donald MacLeod.
I've read this book and personally recommend it as absolutely un-put-downable, and I think you (yes, YOU ) should buy a copy - it'll make a brilliant Christmas present AND you'll be helping a cyclist who badly needs your help.
To maximise the funds for Donald, you can cut out the middle men and buy a paper copy of The Vanishing of Ruth DIRECT from Janet's web site.
For just £12.49 (including UK delivery), you can get a signed copy of the first edition of The Vanishing Of Ruth AND you'll be doing your good deed for Christmas
In Janet's own words:
"In March 2010, my eldest brother Donald – a talented writer  and journalist and a lovely man - was involved in a serious road accident in which he was knocked off his bicycle and sustained severe brain and physical injuries.

Don remains in hospital. The profits from The Vanishing of Ruth will go towards his rehabilitation."
Just click here to place your order on Janet Macleod-Trotter's web shop - remember, the profits from this are going to a good cause and you'll be getting a signed first-edition book from a best-selling author. Janet will even personalise the message for you - just tell her what you want to say in the check-out form:
Buying a hard copy of the book ensures maximum contribution to Donald MacLeod's care.
But if you have a Kindle, you can also buy The Vanishing of Ruth from Amazon.co.uk . Just like with the hard-copy book, all profits from the electronic version will go towards Donald's care.
Also, if you have pretty much any other sort of e-reader, the book's available in e-pub format (Mac, PC & eReader compatible) from firstyfish.com .
Finally . . . if reading really isn't your thing, but you do want to help, then why not make a direct donation? Just click on this link - any amount that you can give is going direct to a good cause:
Thank you for your contribution!