Why Is This Bike So Heavy?
I think I've tracked down the culprit: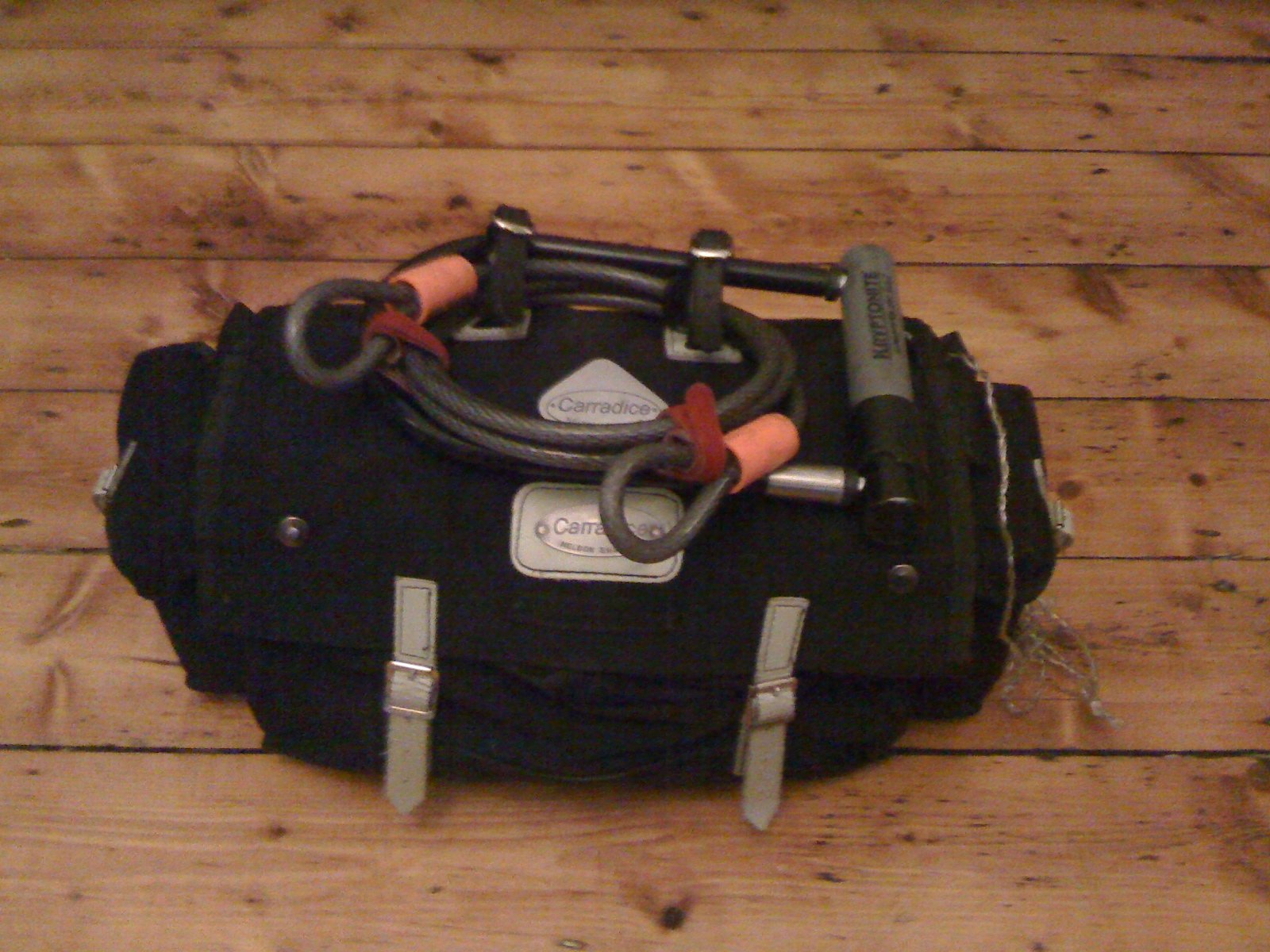 Which contains . . .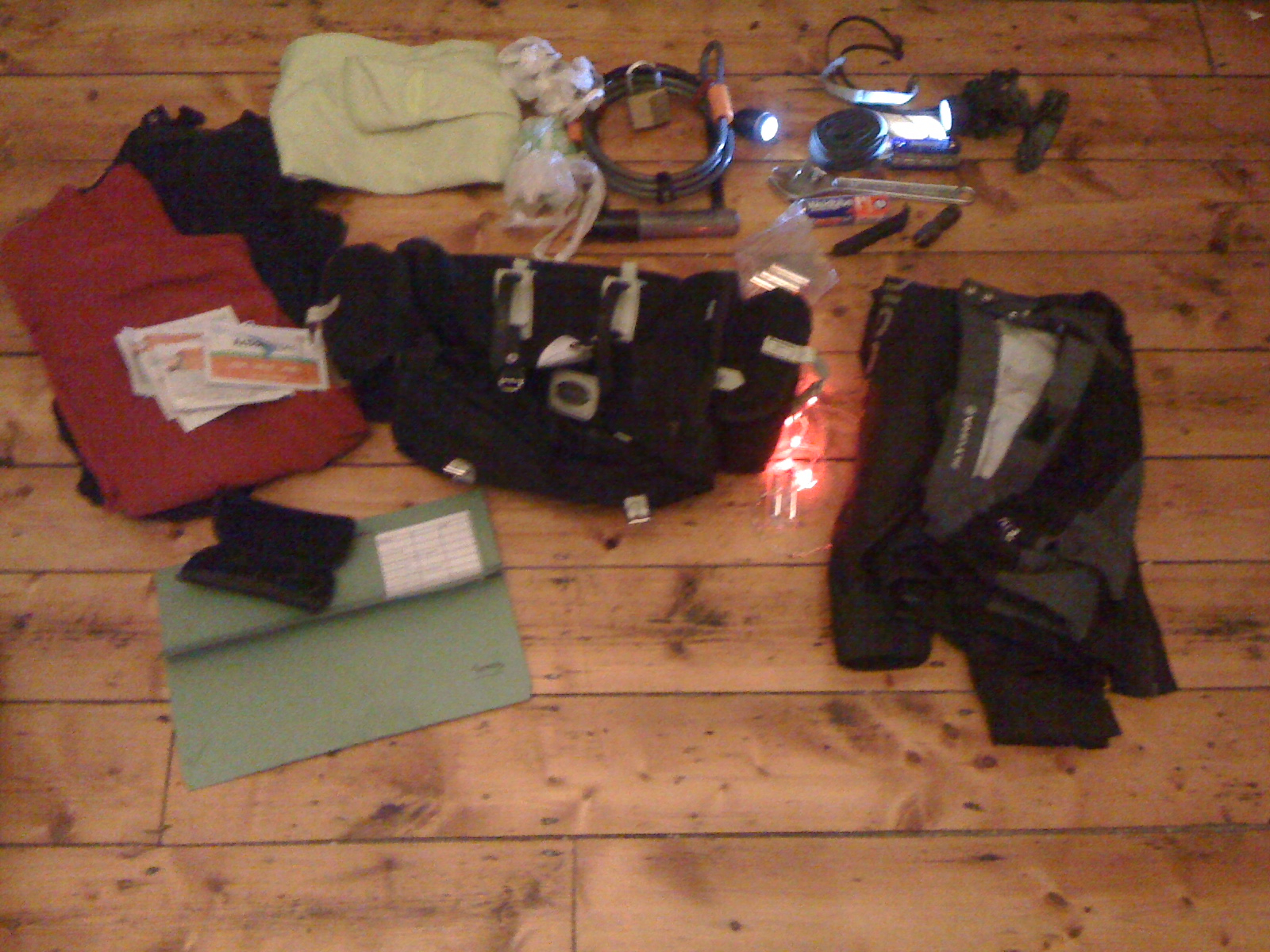 Clothes:
Fleece
Endura Humvee trousers. Look almost like regular trousers, but with far more pockets.
Day-glo Nike Sphere base layer. It's that time of year where it looks cold, then it's not, and vice versa.
Waterproofs:
Altura over-shorts
Maddison jacket
Couple of plastic bags to protect the saddle & handlebar tape if I have to leave the bike outside in the rain
Paperwork:
Client file (pen inside)
Glasses in a hard case.
Tools:
Park Tools multi-tool
Tyre levers
Puncture kit
Crank extractor tool
Spare tube
3 regular cable ties
3 re-usable cable ties
1 leather strap & buckle
10" adjustable spanner (a.k.a. The Attitude Adjuster)
Lighting:
Head torch - for use in night-time puncture repairs. Never had to use it. Yet.
Spare front light. You never know - BOTH the ones on the bike could fail.
String of red LED fairy lights - hang out the back of the bike.
Spare batteries in a small plastic bag to keep 'em dry
Security:
Kryptolock Series 2 D-lock. This is the main lock for the bike
Kryptoflex cable. This secures the front wheel, saddle, and anything else I can thread it through.
Padlock for the cable
Fuel (not shown - already consumed!):
Bowl of pasta & sauce
Banana
Apple
Bagel
Flapjacks x 2 (nomnomnomnom!)
Comms (plugged in to charge / used to take the photos)
My iPhone
The Firm's Blackberry
Miscellaneous:
Six Actionwipes. No idea why I have SIX - I think I must have just grabbed them from my office drawer at some point.
So there you go - a lesson in how to pack light.
Your mission now: go and empty your saddle bag / panniers / rucksack / whatever and see what YOU'VE been lugging around with you!