At Last! A Segway That I'd Want!
I've always been a bit ambivalent about the Segway. Partly because of the stupidity of creating a two-wheeled personal transport that needs plugging in to anything other than a bowl of porridge / banana / chocolate bar / heap of pasta to make it go.
And partly because whenever I've seen them anywhere that there seems to be any sort of genuine bicycle culture, Segway riders (or are they drivers?) always seem to be the only ones wearing helmets - like in this photo I snapped in Amsterdam . . .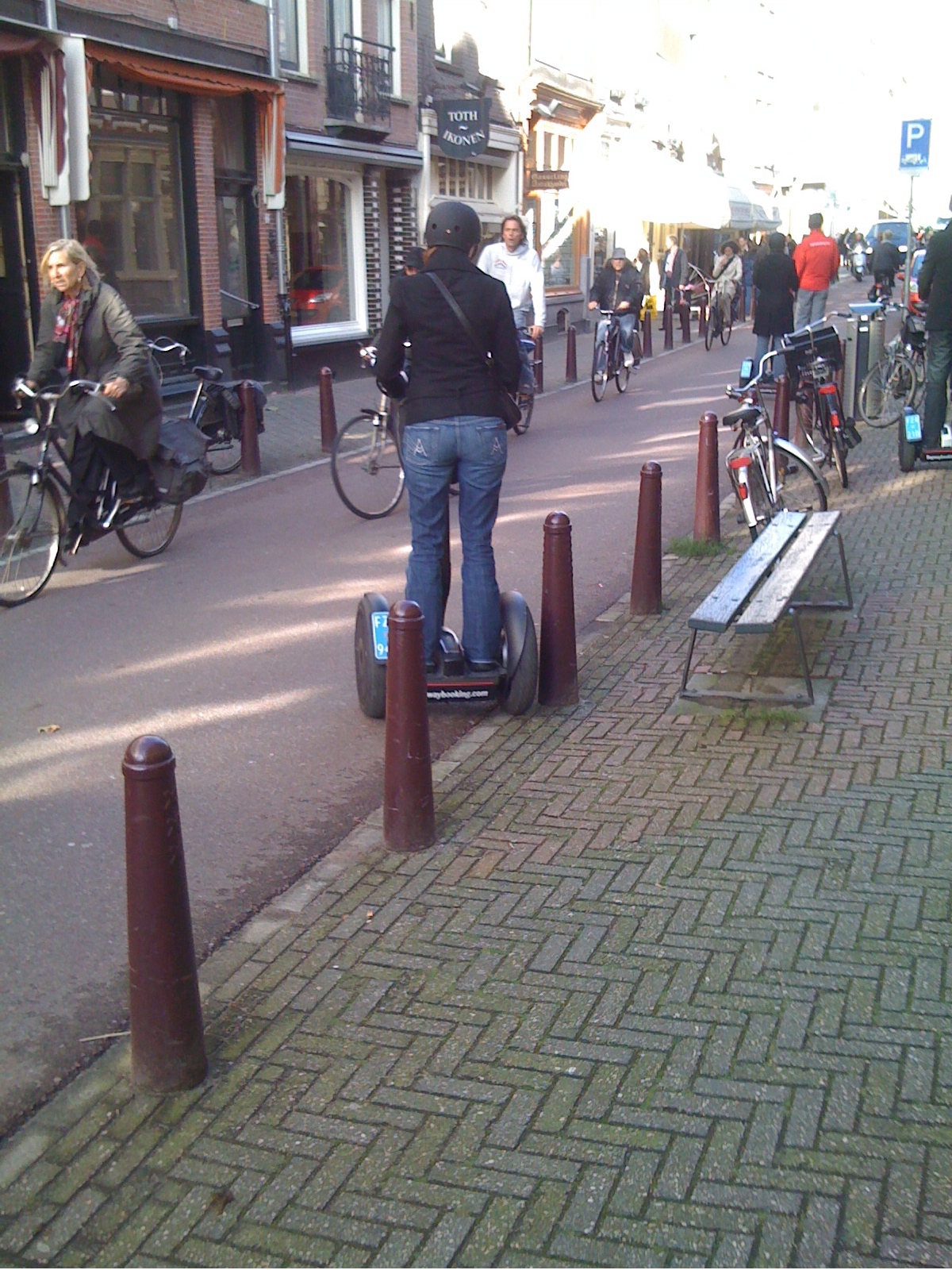 . . . or decked out in hi-viz, like this one I saw in Nice: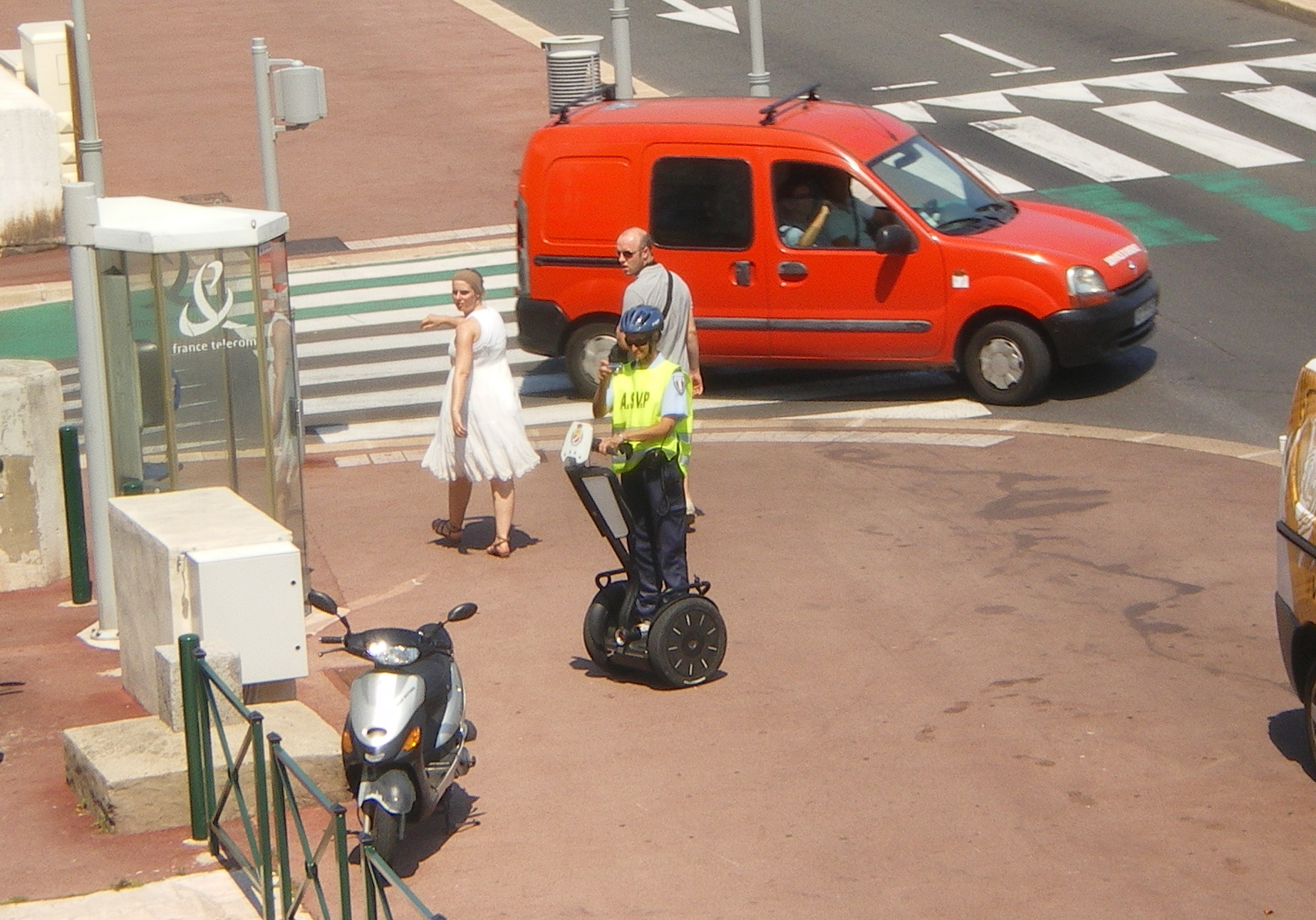 Anyway, I've been researching my outfit for this year's New Year party (the theme is a black tie masked ball, and I'm thinking steampunk. And superhero), and came across this on SlipperyBrick. It's called The Legway :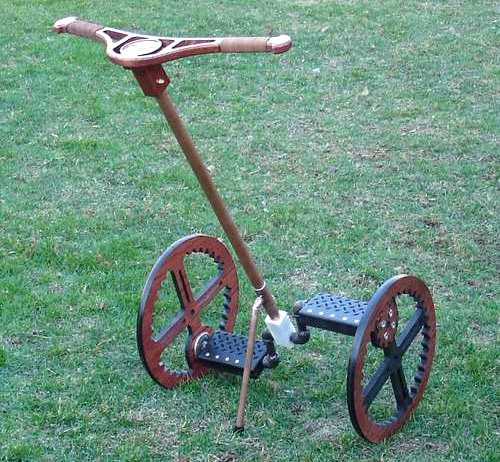 It's got everything you need in a bicycle:
Brass!
Mahogany!
Fixed wheel! (TWO of them!)
Designed with style over speed in mind!
From an age before health and safety jobsworths managed to gold-plate every bit of legislation going & throttle the fun out of life!
Go on. Admit it - you want to at least give it a go, don't you?