Hello Old Friends!
You know you've got a regular commuting route when you know every pothole along the way. You know them so well that even years after they've been repaired, you still subtly alter your course as you pass to kiss them gently on their lip with your tyres. Heck, you could probably do this with your eyes shut.
The thing is, last month's cold weather has opened up a whole new generation of potholes. Holes in the road that I wasn't expecting. . .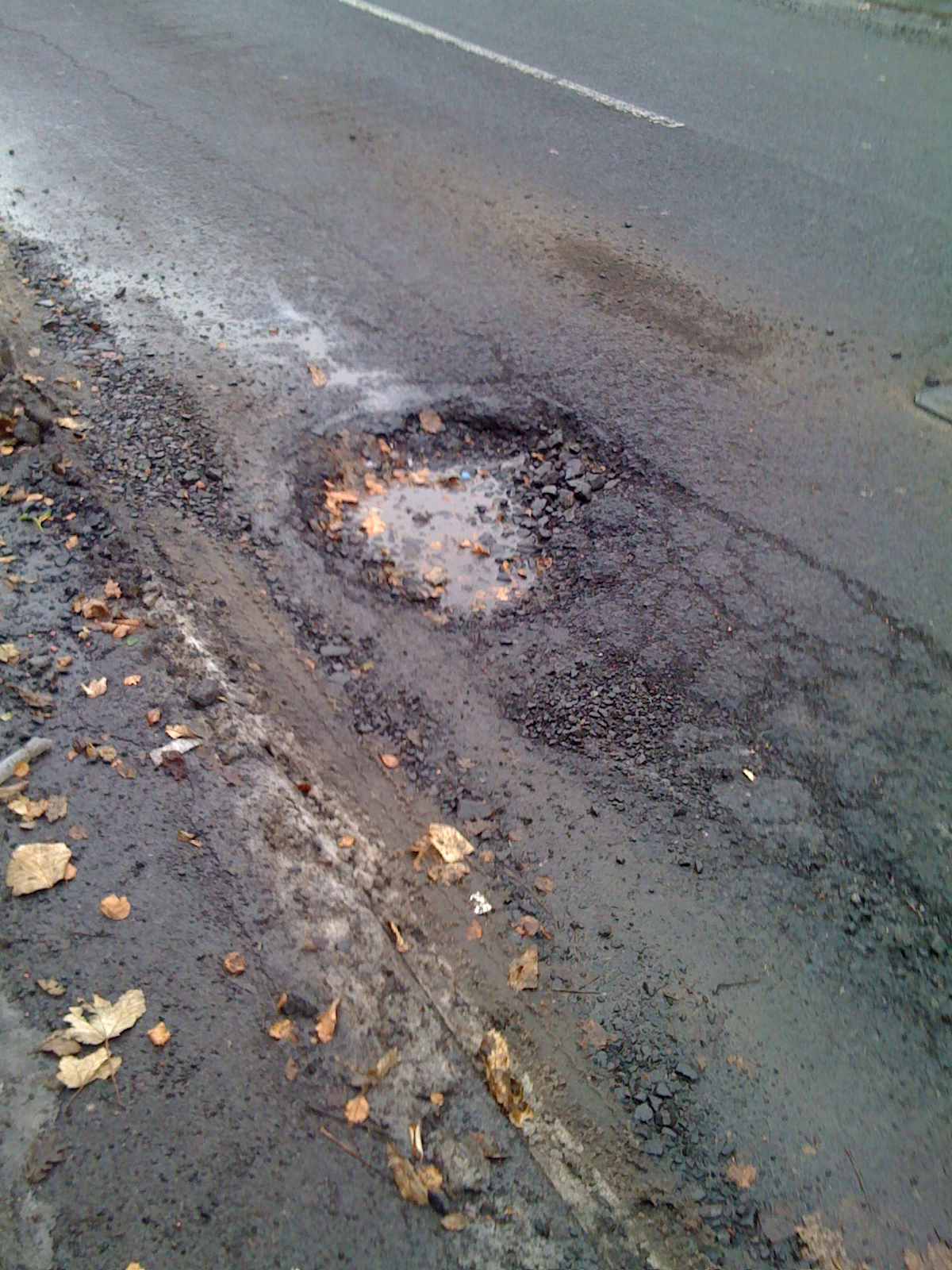 I swear there are monsters living at the bottom of that one! Naturally, I reported it via Fill That Hole, though in hindsight, do you think I should have called whatever rescue service it is that rescues cavers from flooded caves?
Workout:
Type:

Cycle

Date:

01/04/2011

Time:

17:39:10

Total Time:

1:55:00.00

Calories:

1400

Distance:

29.5 miles

Average Speed:

15.39 mph