Commuting On Four Wheels
Not. What. You'd. Think.
Bike to work - 14 miles each way in gusting cross-winds: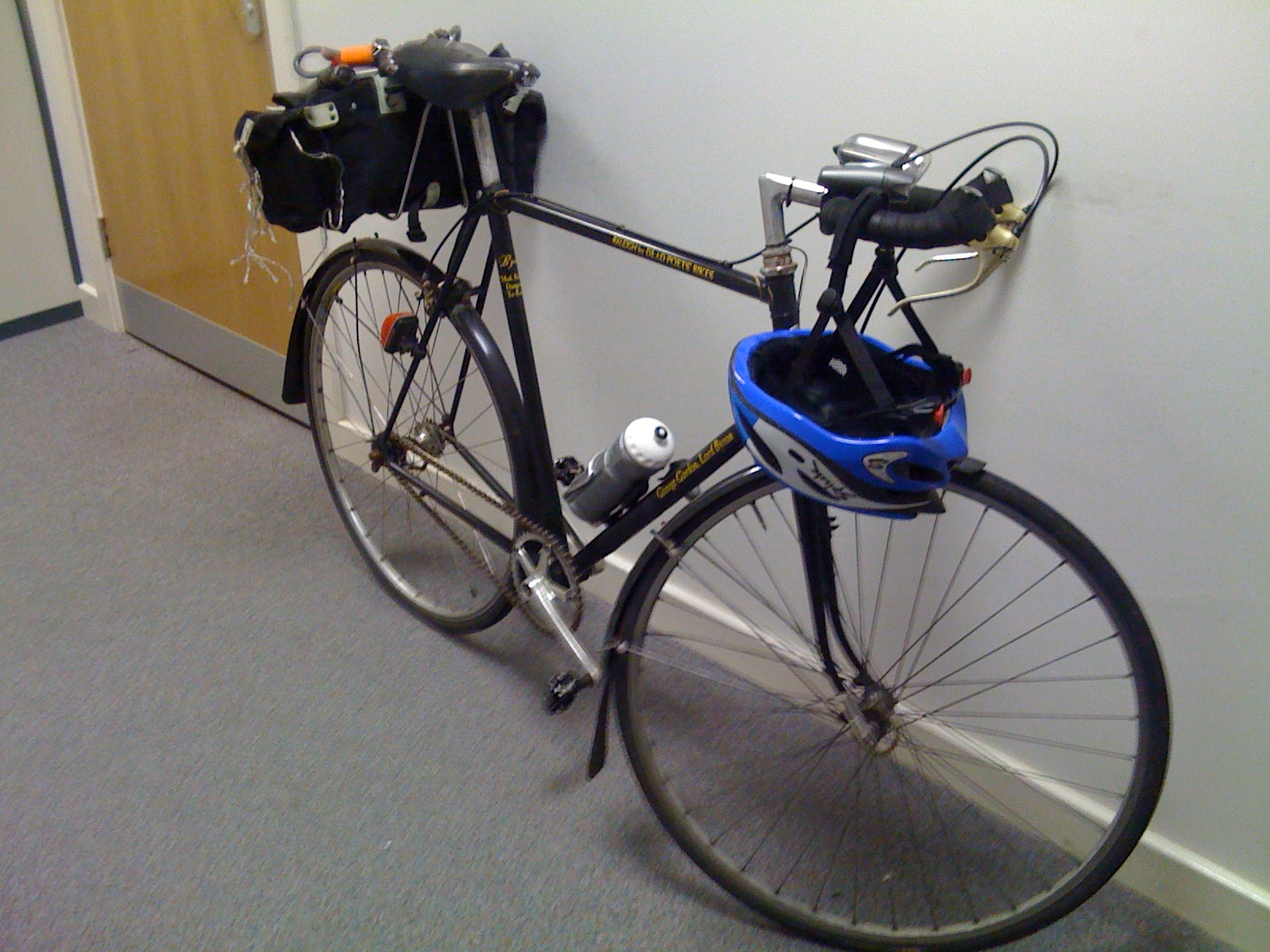 Get changed into sensible clothes, and wonder up to my desk, where The Puppy slept last night: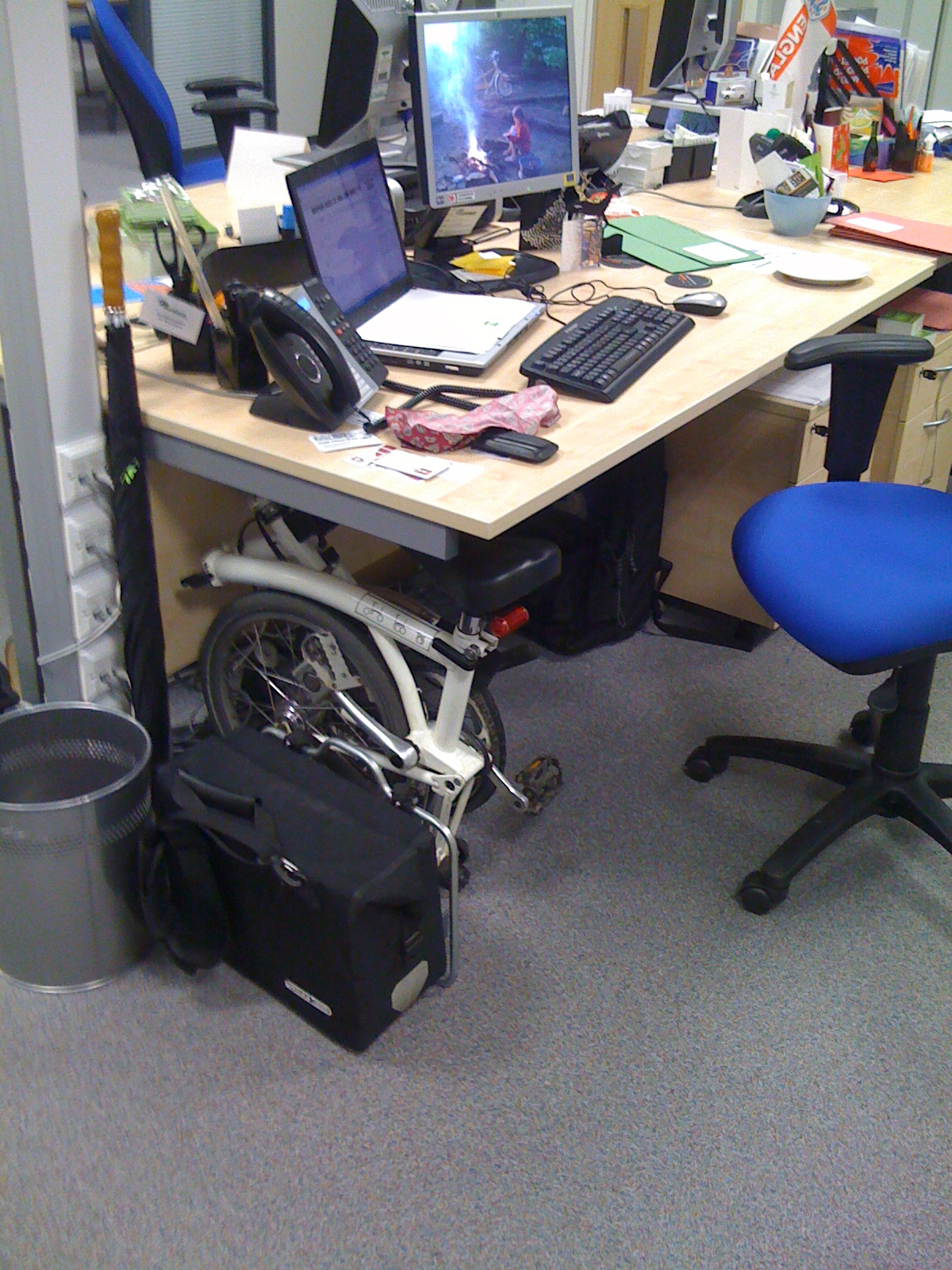 Wake myself up with a cup of coffee. Wake The Puppy up (just whisper the word w-a-l-k-i-e-s), and head off to visit clients.
Arrive back at the office mid afternoon. Write up notes. Tuck The Puppy back up in bed. Get changed into clown outfit. Ride home.
So there you go - just as the number of bikes required is one more than you currently own, is the perfect bike actually two bikes?
Workout:
Type:

Cycle

Date:

02/02/2011

Time:

14:52:39

Total Time:

1:45:00.00

Calories:

1534

Distance:

29.5 miles

Average Speed:

16.86 mph