Separation Principles
While trawling through www.fietsberaad.nl's vast documents area (many of which are translated into English), I found a chapter from a Danish manual on cycle infrastructure design. It was specifically addressing the issues of what sort of infrastructure is required for different circumstances - there's no such thing as one size fits all. So this document sets out the principles for selecting infrastructure needed to build a full, A-to-B cycle network.
"Terminology:

The cycle network is a coherent system of cycle routes. A cycle route goes from A to B, and is planned for bicycle traffic with a high level of safety and sevice. On the main routes there are many cyclists for a long time. Local routes are for few cyclists for a short time. In practice, cyclists should be able to detect when they are on a cycle route, and when they are leaving one."
What caught my eye was this chart, highlighting the different options available. For safety and convenience, this is all about separation: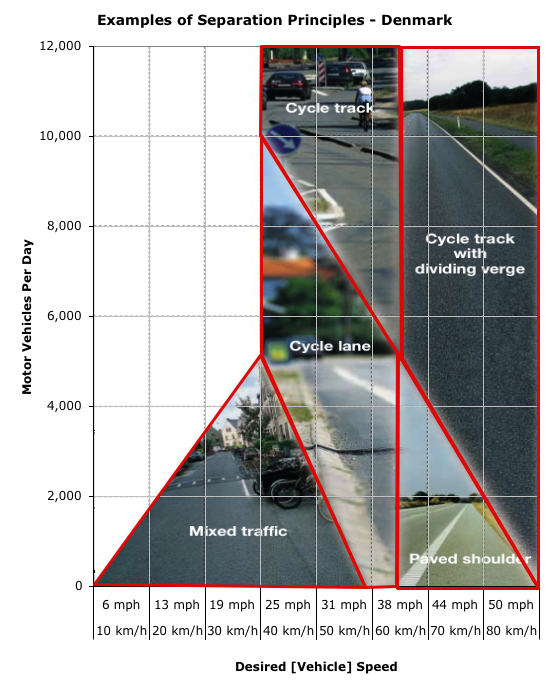 Which got me wondering - do we have a similar chart for UK traffic engineers to use? If we do, maybe it looks something like this: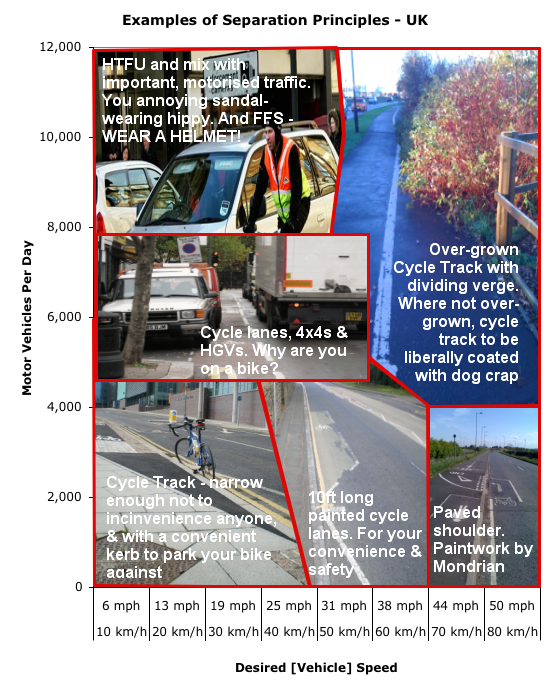 Cynical - me? Nooo.