Friday Caption Contest: Cycle Route Signage
This week's competition features a photo I took last week. It's a section of National Cycle Network Route 1, between Ashington and Blyth , that now features an attractive and cycle friendly sculpture, which leaves a massive 25% of the original cycle path still available for two-way cycle traffic: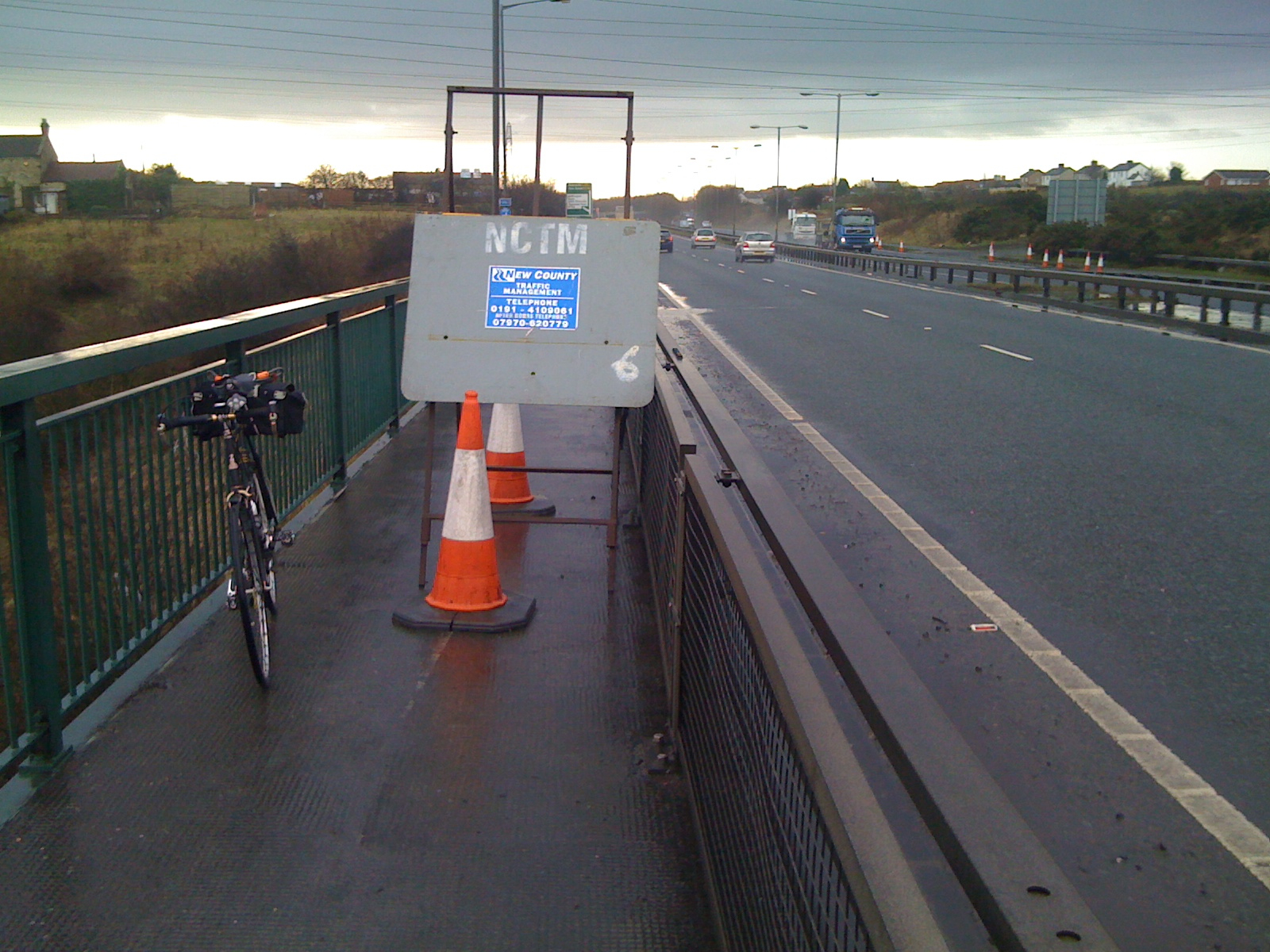 The question for you is . . . the sculpture is pictured in it's folded position, so what's on this sign when it's unfolded to its full glory?
Leave your answer below as a comment - this week you could win a fabulous [fantasy] prize. The best entry (as judge by our totally impartial panel of experts) will get the respect of their local council, who will subsequently promise to treat people on bikes (who, after all, don't pay Road Tax) in a totally non-discriminatory manner.
And you can't say fairer than that.