When Friends Come To Stay…
I can go and collect friends and their luggage from the station: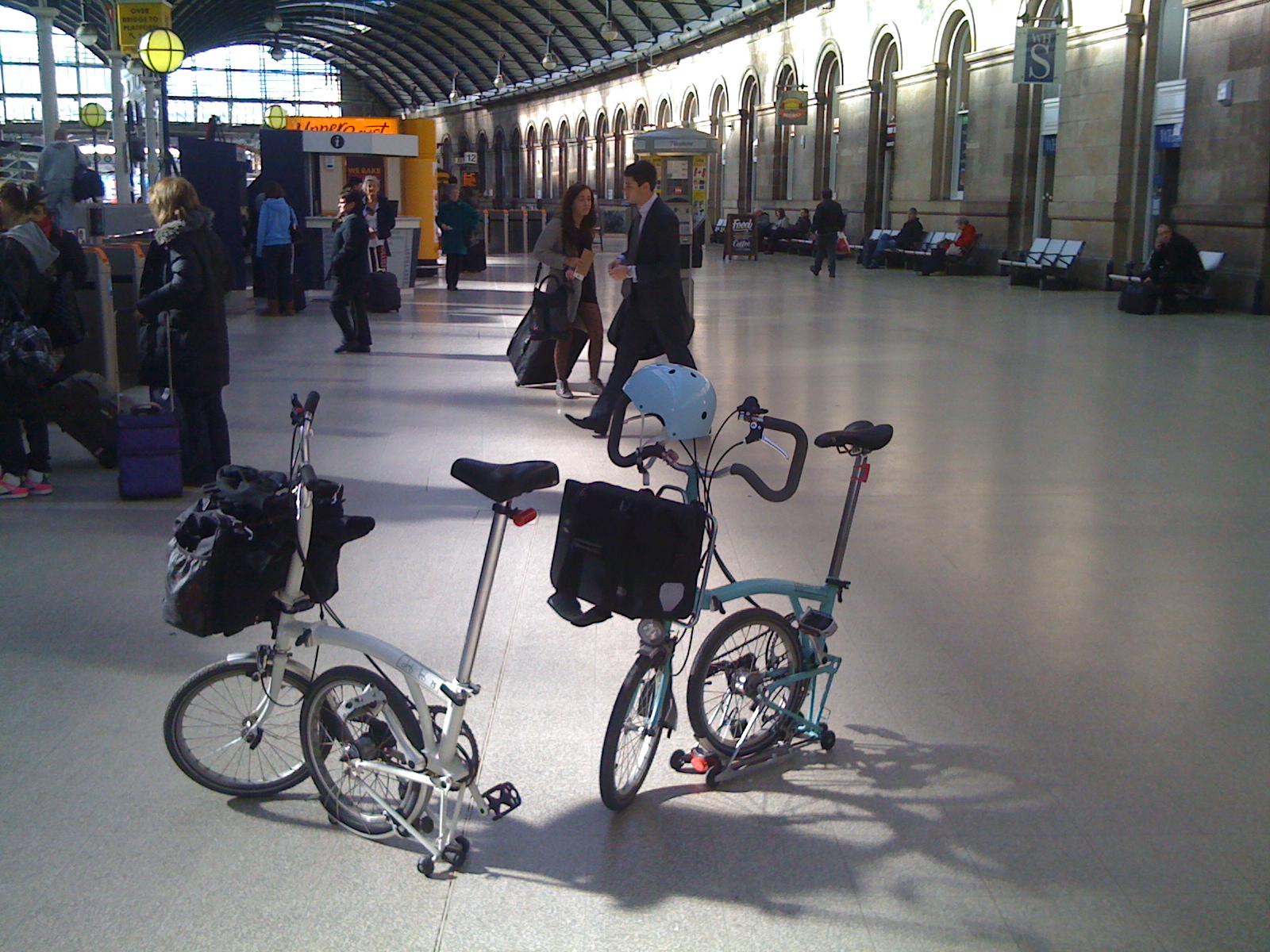 On the way home, we can use the excellent cornering capabilities of our Bromptons to experience the delights of British cycling infrastructure: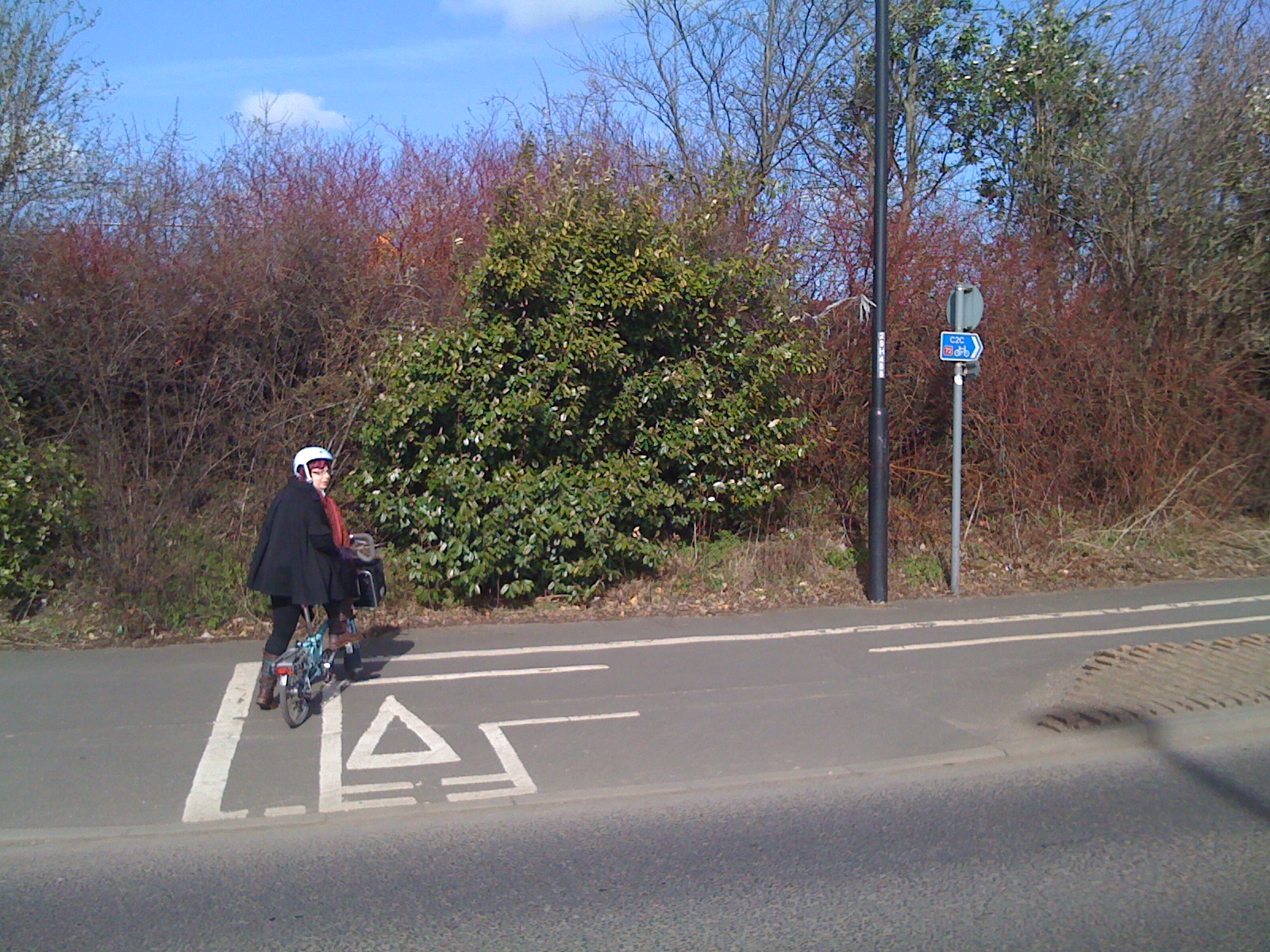 I can show my guests the highlights of North Shields' classy independent retailers: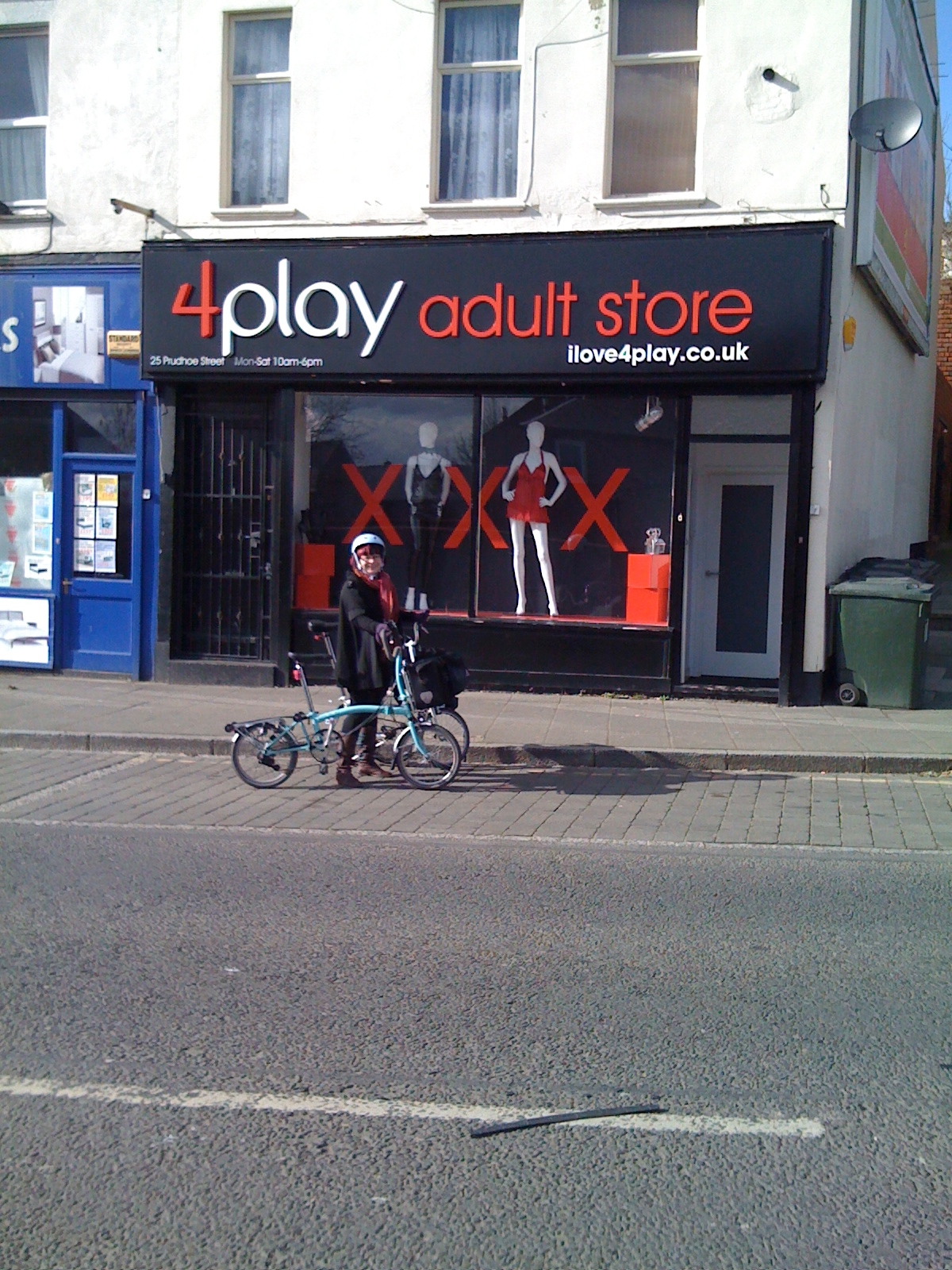 A rainy Saturday afternoon is just perfect for taking friends to see the sights they've always dreamed of since they were first Dire Straights fans in the '80s. When they haven't brought their own bike, Wife is happy to loan hers out: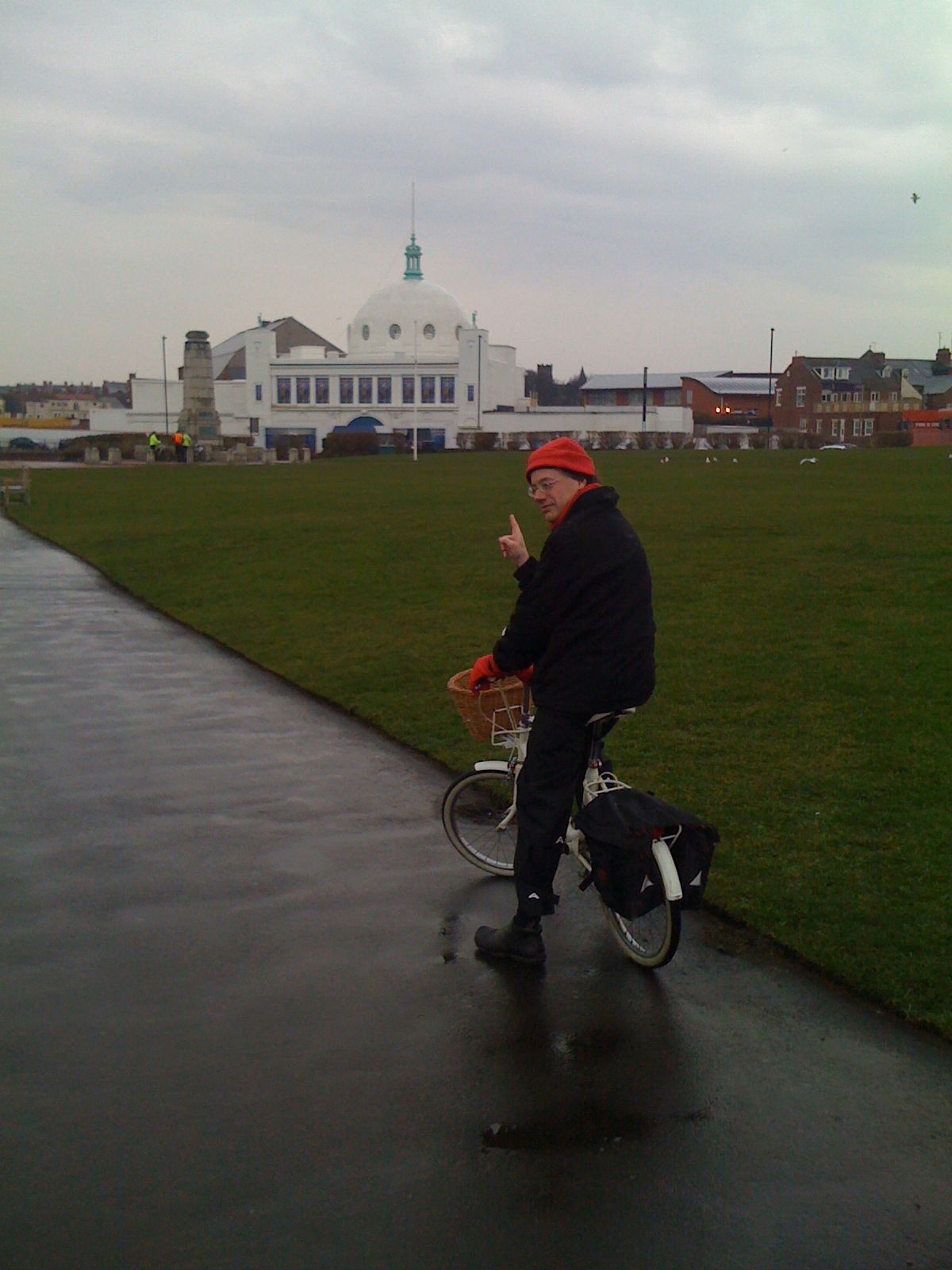 … though if Wife knew where we'd taken her bike, maybe she'd have been a little more reluctant: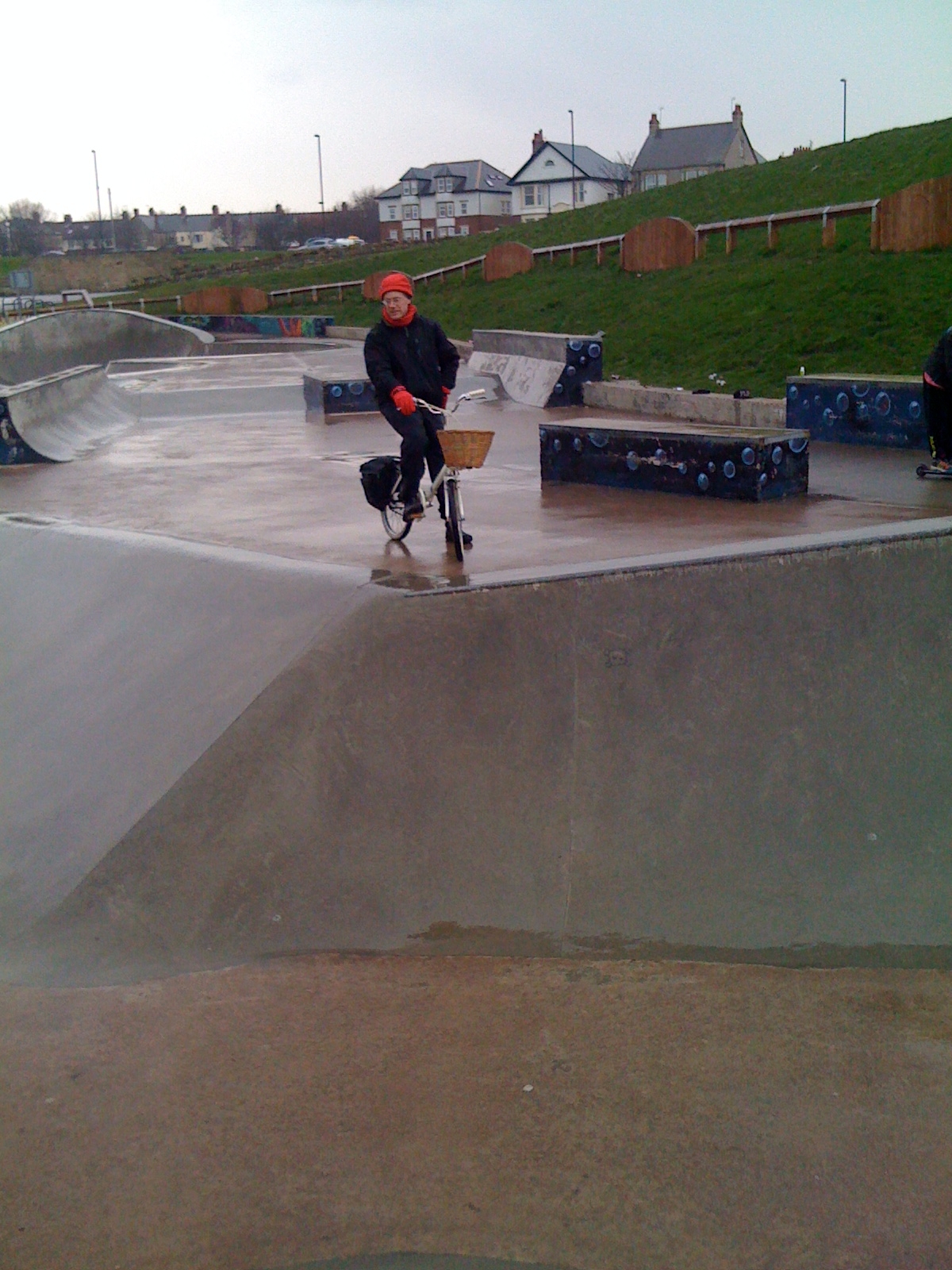 Not that we were cruel [brave] enough to do anything other than pose for photos on these bikes. All the kids there thought they were pretty cool, but the prospect of getting "big air" (whatever that means) wasn't at all realistic:
Then to round off a great couple of days, I had a lovely ride home from Tynemouth with Daughter, and when we got back, Algernond showed me this video. You've probably already seen it, but as I'm now past 40 such things pass me by, unless someone takes the time to point my face right at them:
Yep - it's only Saturday evening, and this is already shaping up to be a great weekend! I wonder what tomorrow'll bring?