What Does Sixty-Odd Million Buy You These Days?
Well in the UK, according to a recent Freedom of Information Request, it costs £6,800,000 per lane per km to build a motorway. That means that your typical six-lane (three in each direction) motorway comes in at £65,661,235 per mile.
Sixty-five Megaquids for just one mile of road.
That's quite a lot of money. Why, with that sort of wad, you could fund some sort of crazy, nation-wide project that was about sustainable transport. I don't know - something totally outlandish, like Cycling England?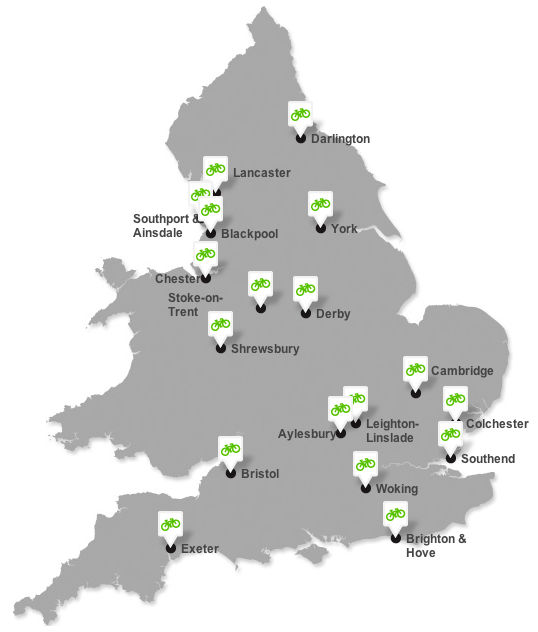 But you can kiss good-bye to all that in just seven days' time, when Cycling England is led to the scaffold of coalition government.
Yet to build a mile of high quality, protected / segregated cycle path only costs around £175,000. So for the cost of just one motorway mile, you could have 375 miles of 4.5m wide, dedicated cycle route. That's enough to get from Edinburgh to London!
Meanwhile, our friends over in the US of A have a similar statistic:
Yes, that's right - Mayor of Portland, Sam Adams said that the entire Portland cycle infrastructure network cost no more than a mile of freeway.
I wonder if anything along Portland's lines is going to be announced in today's budget to sweeten the pill of Cycling England's demise?