Roads Too Dangerous For Judge Dredd
Tomorrow is my father's Nth birthday. It's also the day that he's giving up riding a bike. I know:
"Say it ain't so!":
His bike is a bit different to any of mine though - it's a Honda Goldwing. Let's face it, when it comes to road presence, this thing is more like Judge Dredd's Lawmaster motorbike than the few pounds of steel that most of us ride: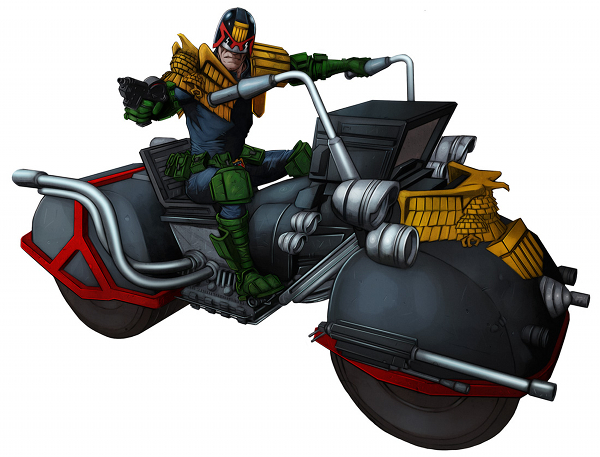 Why's he throwing in the towel? Because even for a bad-ass dispenser of summary justice who's tooled up and riding an enormous shiny, obvious piece of road artillery, he thinks the roads are just getting too dangerous.
That's right - The Judge is giving up his right to ride after one too many near-death experiences.
You can stare death in the face, draw your Lawgiver and inform him in no uncertain terms that "I AM the law", but when it comes down to it you eventually realise that it's pure blind luck that's kept you in the game, and not skill after all.