Friday Caption Contest: Tescopoly Edition
Last week's caption contest only had one entry (what's the matter the rest of you - cat got your tongue?), so Kim's entry wins by default. It would probably have won anyway, so we'll be sending the Middleton siblings around just as soon as we've got them into the shipping crate.
The subject matter for this week's contest comes direct from the excellent BikeHacks blog: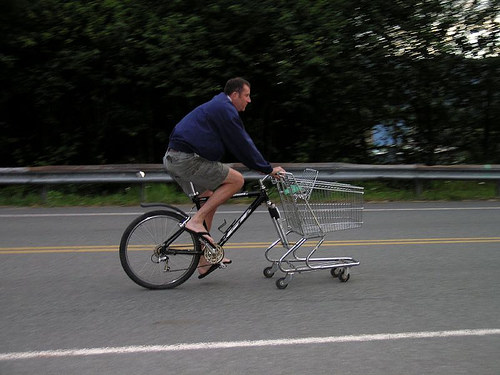 So today's challenge is as simple as can be - what happened next?
Answers below as a comment, and one lucky winner could win our fabulous prize, courtesy of our generous sponsors at Tesco - a new shop on your high street that'll suck the life out of existing businesses, do serious damage to your local economy as it repatriates its profits to head office, and that your council is seemingly powerless to stop.
Good luck!