Darwinism In Action Again
Want to ride a bike to look cool? Want rolled up trouser legs, cycling cap with the bill flicked up, a bad-assed courier bag, and fixed-wheel bike with tiny handlebars? Want to ride your bike like you're taking part in some sort of alley cat race? What do you think might be the result of that? Do you think you can skid stop in time to avoid anything nasty?
The rider was unbelievably lucky to walk away from this (seeming to berate the driver of the stationary car on the way?), and able to carry his mangled bike away from the scene: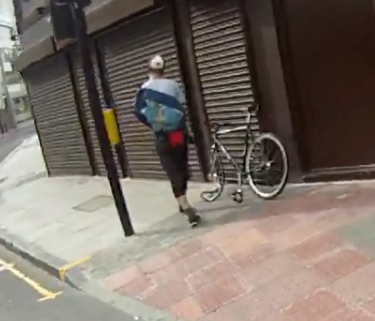 You'll note that other cyclists try to squeeze through the gap after the crunch has taken place, and that people also continue to pass on the left of the bus.
Either these are all lemmings (entirely possible or even probable, given the footage), or people and motorised traffic are simply a bad combination.
(h.t. to Adrian Fitch for posting the vid on his Facebook page)