Friday Caption Contest: Beer Delivery Bike
Being in foreign parts last week, I didn't get the chance to pen the Friday Caption Contest. But this week I'm back. To celebrate we have this picture, taken from Surly's images on Flickr: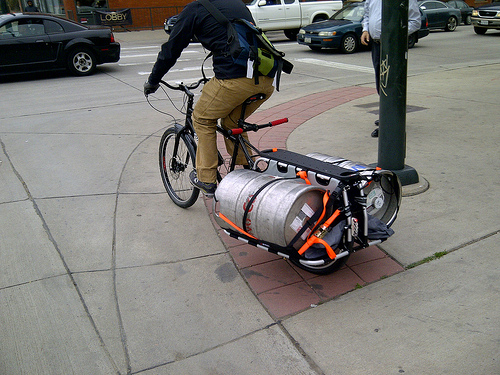 We like Surly bikes, frames and mod kits, so we'd like to do our bit to help them out - using the above image, can you come up with a suitable caption that'll really help sell the benefits of such bikes?
One lucky winner will win our fabulous [virtual] prize - two kegs of scrummy carbohydrate drink that's better than straight water or most sports drinks for rehydrating the busy cyclist about town. It's sold under the generic name of "beer" - perhaps you've heard of it?
Good luck!