Critical Mass - Croatia Style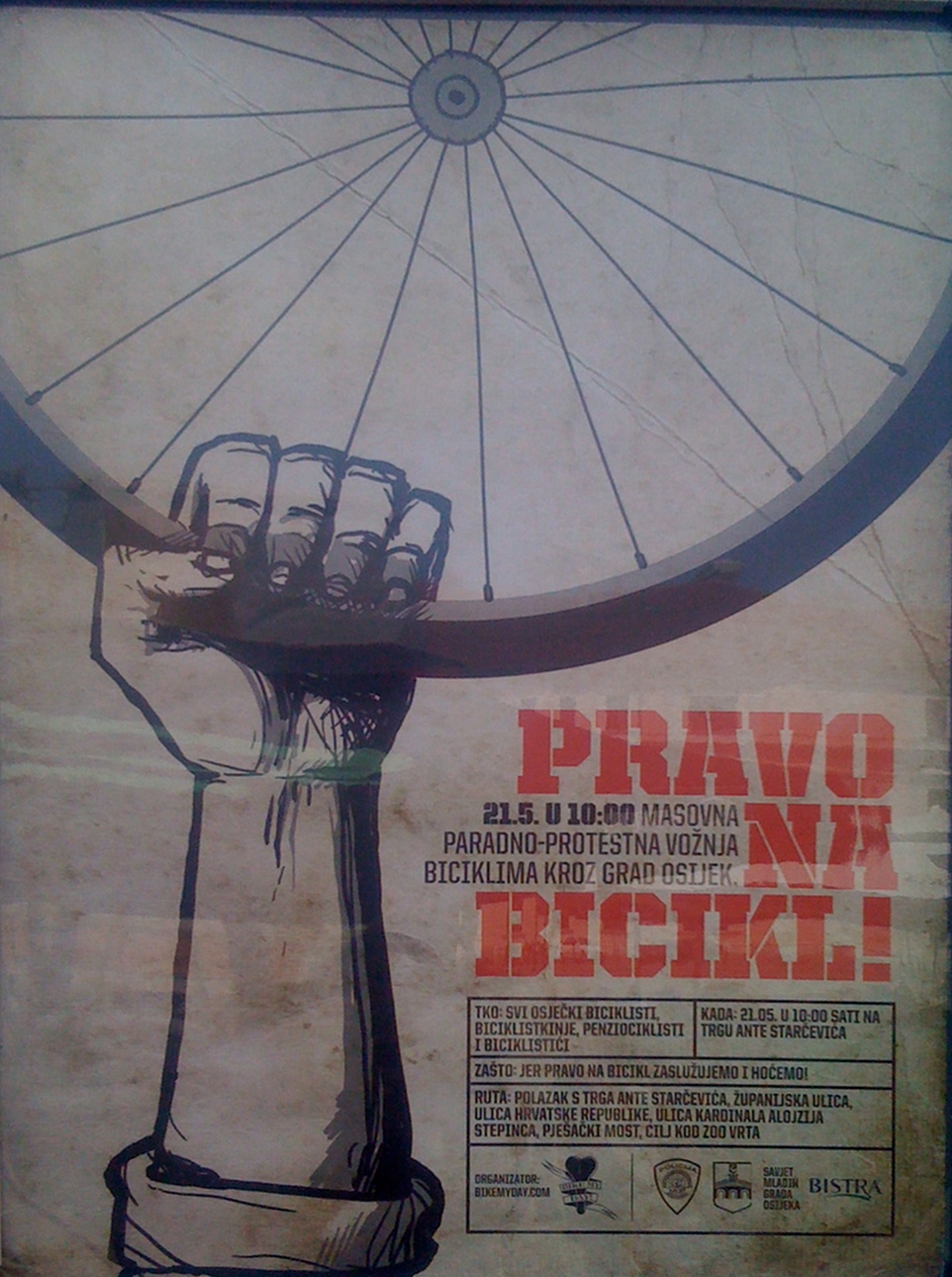 I had to teach on a Saturday morning. The students had made an effort to come in, even though the weather was perfect. And I'd made the effort, even though I'd found out that Osijek's critical mass ride was taking part. That's dedication, even though I felt like this: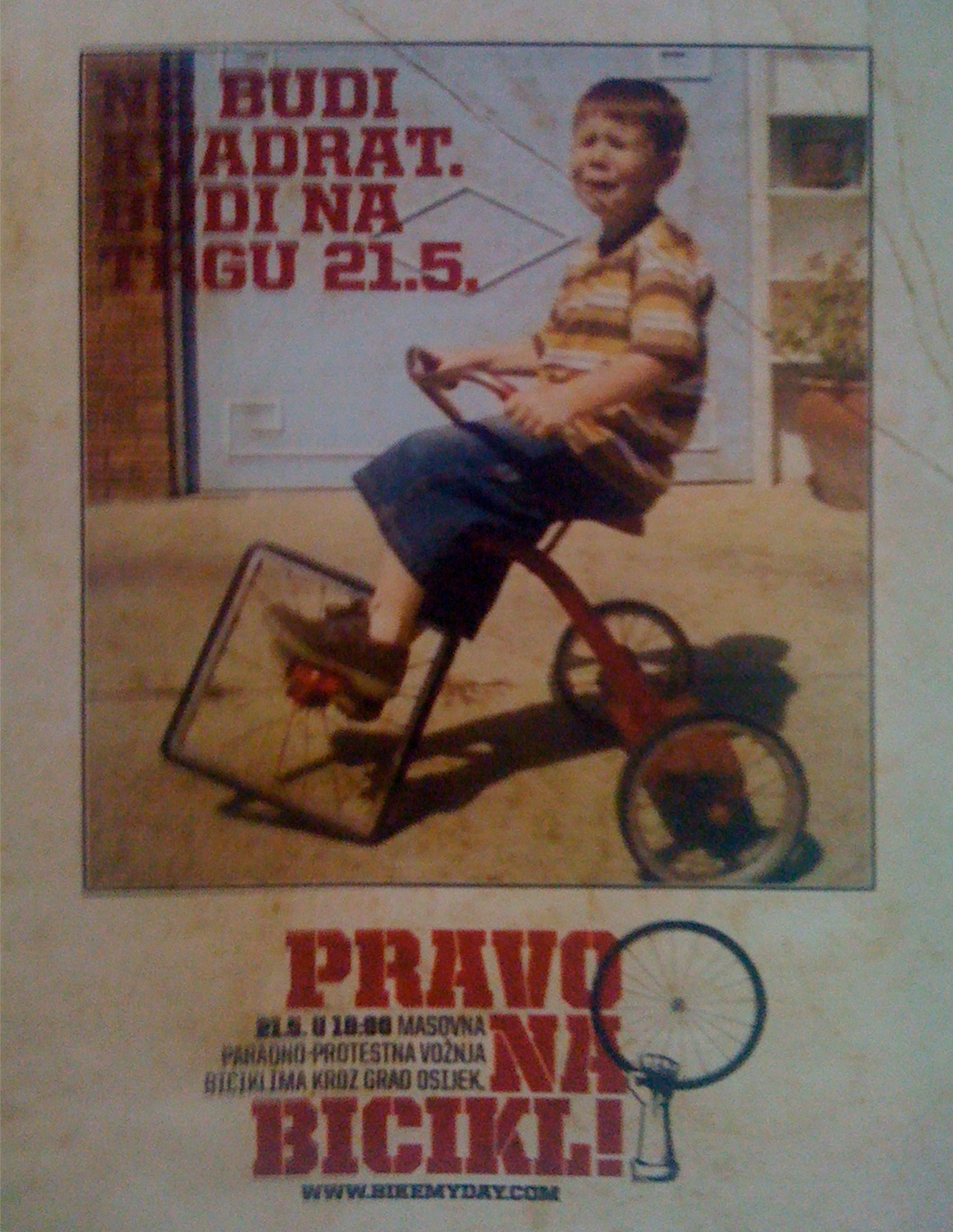 So when one of the students came up to me at the beginning of the class and asked to be excused for an hour in the middle of the morning to take part, he was probably a little surprised by my reaction & enthusiasm - provided that he let me have some photos & ideally bring souvenirs too!
So, the photos - apparently they had around 300 riders: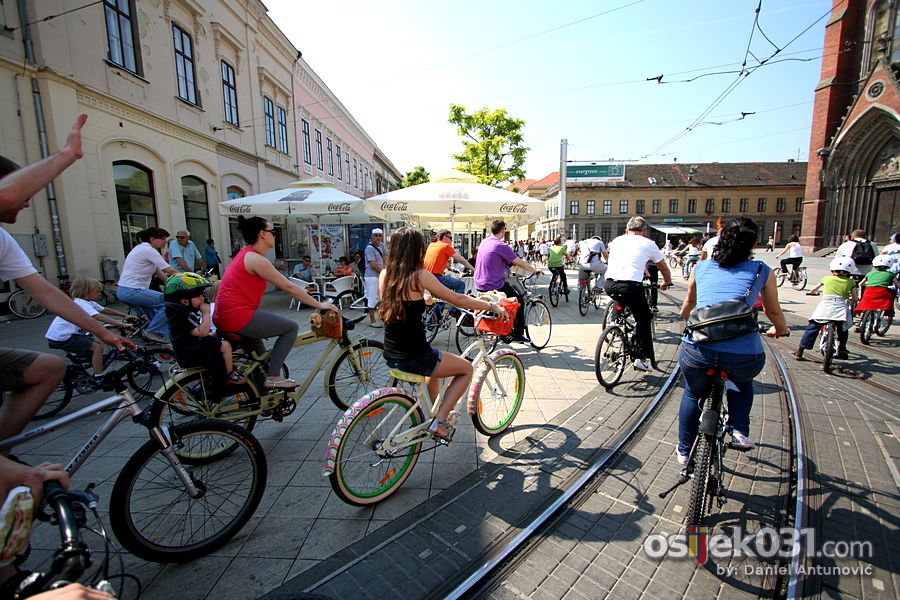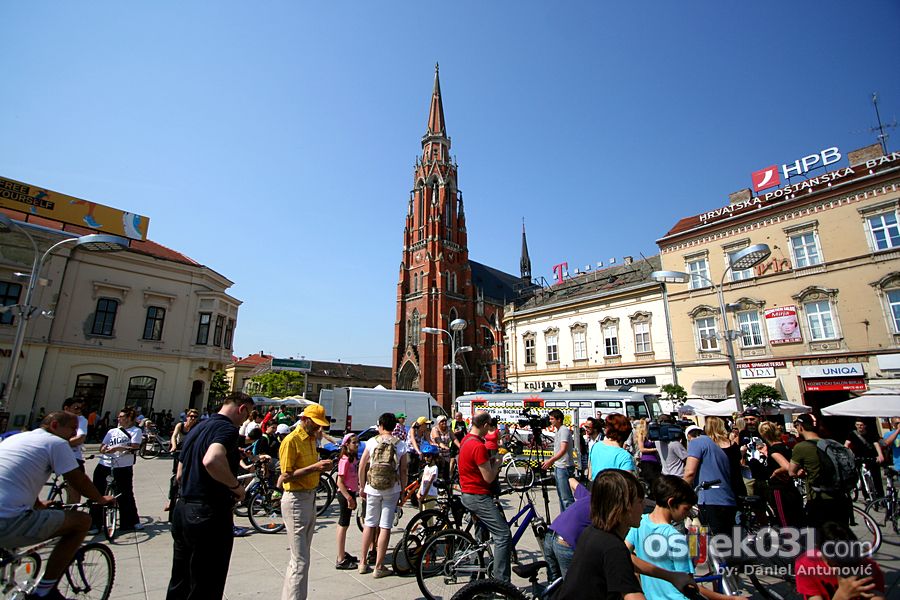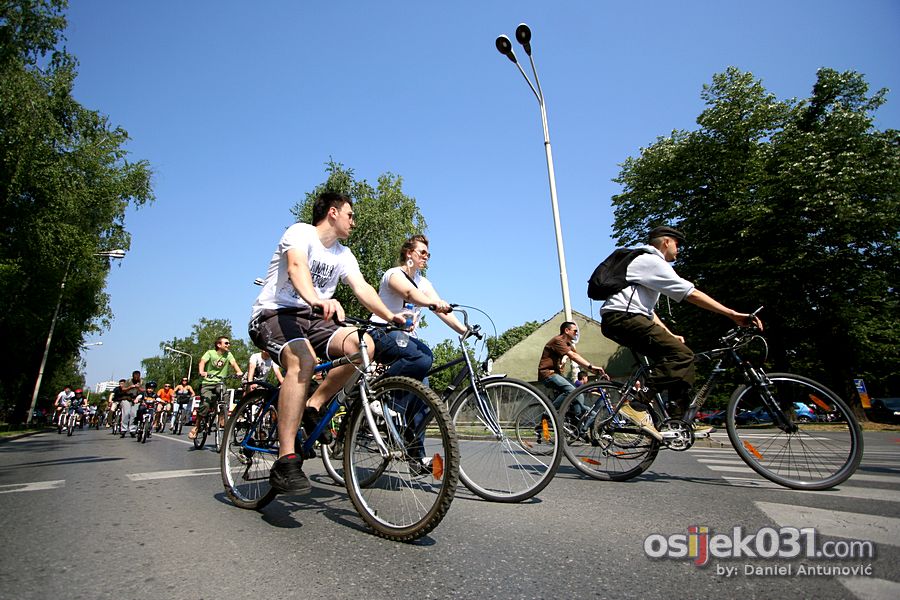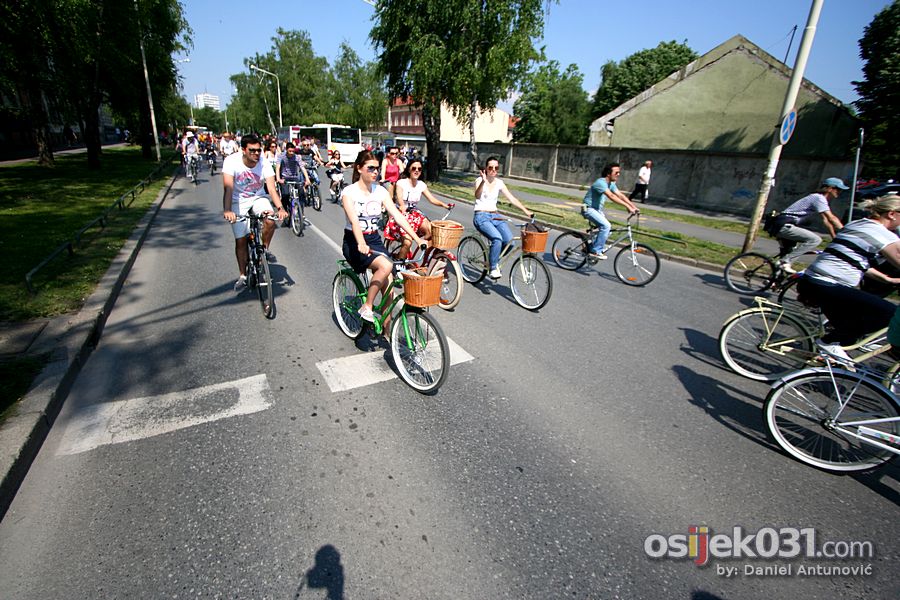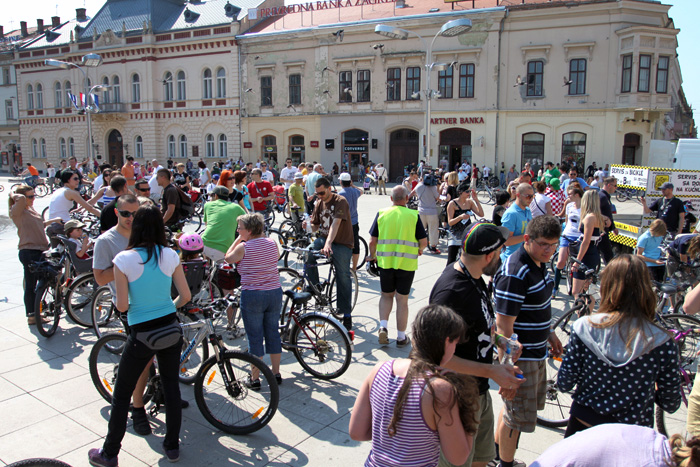 And my souvenir . . . ?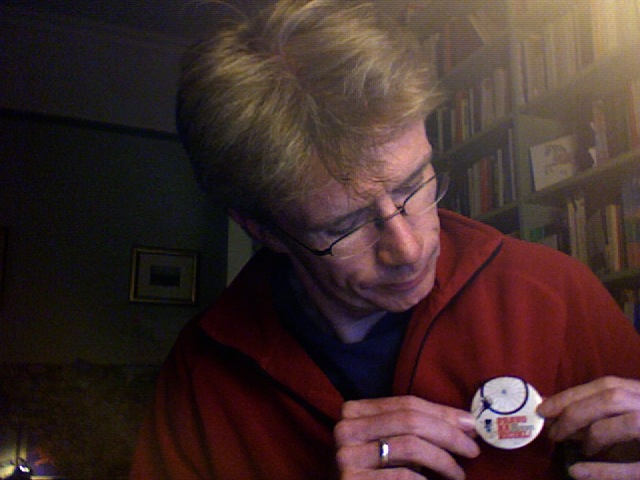 I got a badge!