Is This An Ironic Statement On Cycle Infrastructure?
This afternoon I went to Tesco to top up on some groceries (I know - but I had bought all my fruit & veg and meat in Whitley Bay yesterday). The parking facilities for bicycles make it clear what kind of customers Tesco values. There are roughly 500 car parking spaces, and THREE for bikes: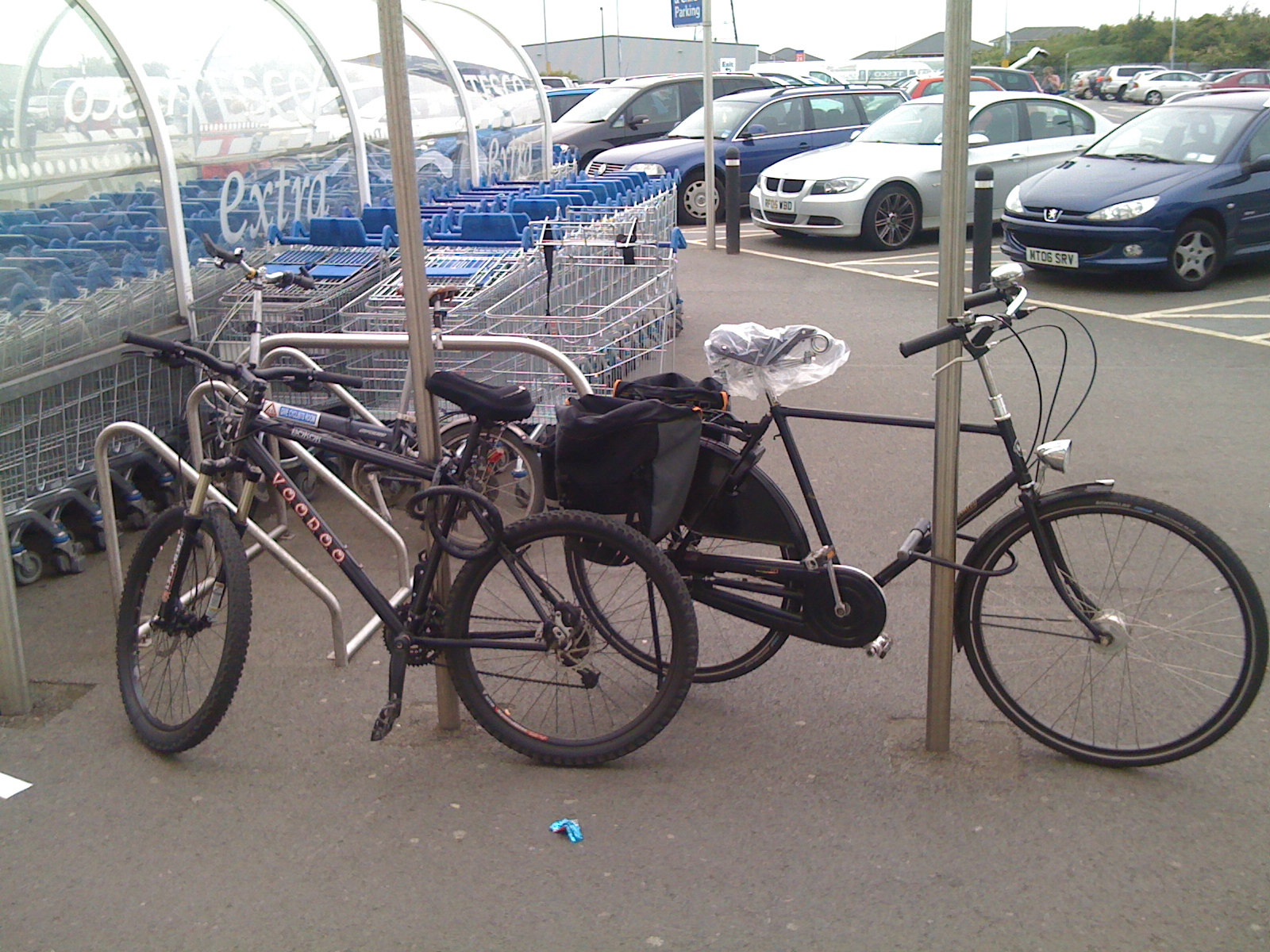 You'll notice that only one of the bikes is locked to the official parking - they've opted for a pre-fabricated set of three Sheffield stands, which are too closely spaced to allow bikes + luggage to use (I mean, it's not as if anyone coming to a supermarket is going to have panniers, is it?), too close to the shopping trolley shelter to be of any real use, and too short for anything except a child's bike or a folder to use.
Speaking of folders, what does that sticker on the bike in the background say?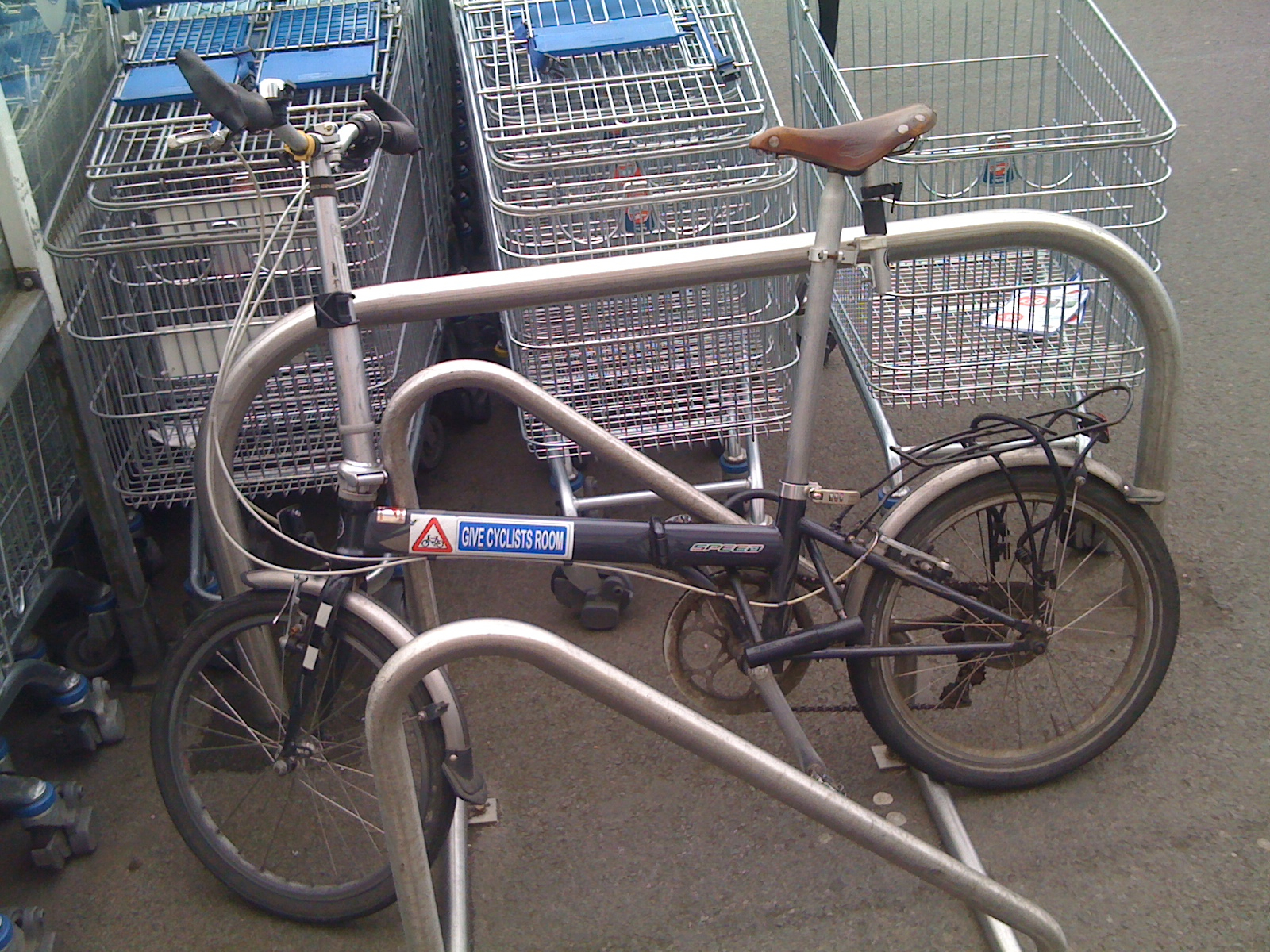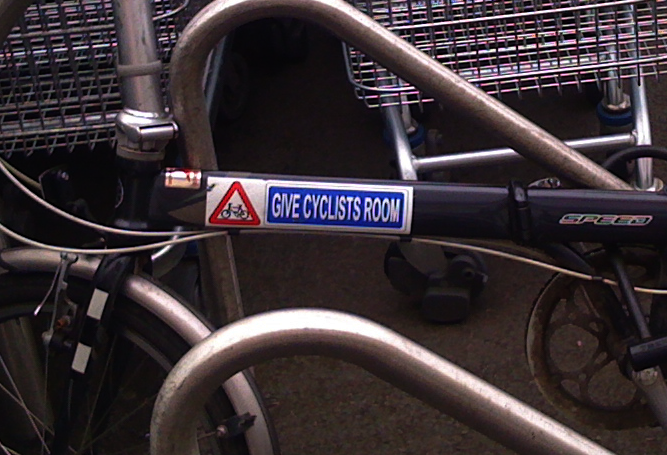 "Give Cyclists Room"
Yeah. So this is either a general instruction to the average motorist, or a comment on the excellent bicycle parking facilities offered in the Tescopoly of British retail.
Which do you think?